Finder is committed to editorial independence. While we receive compensation when you click links to partners, they do not influence our content.
Compare loans for Harley-Davidson motorcycles
Find financing your next bike.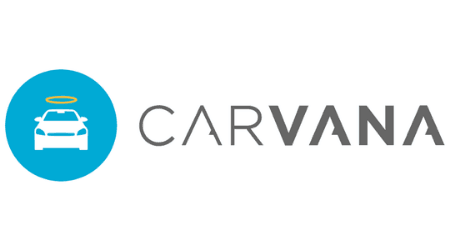 Most credit types welcome
45-day preapproval
Seven-day guarantee
Go to site
Heart set on a Harley? Buying one of these iconic bikes can be a considerable investment with some models over $30,000. Luckily, there are several loans specifically designed for purchasing a Harley-Davidson and it's worth exploring finance brokers that offer specific loan packages.
Compare loans to buy a Harley-Davidson
How can I finance a Harley-Davidson?
Although standard car loans work similar to motorcycle loans, some lenders consider motorcycles riskier investments and will be unwilling to issue loans for your Harley-Davidson. You have a few different options when looking to purchase your new Harley.
Harley-Davidson financial services. Harley-Davidson offers financing to buy a bike along with parts and accessories. You can apply online or at an official Harley-Davidson dealer.
Personal loans. Many personal loan providers offer loans up to $50,000 and allow you to use your funds for any legitimate purpose, including buying a new motorcycle.
Recreational vehicle loans. Some online lenders, banks and credit unions also offer financing for recreational vehicles, including motorcycles.
Your bank. Your bank may offer motorcycle loans, but the eligibility criteria tend to be much higher than if you chose to go through an online lender or finance broker.
What rates can I expect?
It depends on the motorcycle you get and your specific circumstances. Generally, here's what you can expect from Harley Davidson:
New Harley: Starting at 4.49% APR
Used Harley: Starting at 5.49% APR
You can knock a full percentage point off of these starting rates if you complete the Harley Davidson Rider Training Course.
Dealership finance vs. outside lenders
The main benefit of financing through Harley Davidson opens you up to deals that you might not get from other lenders — like low introductory rates and rebates. And you might not even get the best deal that you're eligible for.
To cover all your bases, consider prequalifying for a personal or motorcycle loan elsewhere and using that as leverage when you go to the dealership. You might be able to get a few points shaved off your rate.
What to consider when comparing lenders
You'll need to consider multiple factors when finding a loan to finance your Harley. Knowing how much you can afford, how you want to make your monthly payments and the fees attached to borrowing will help you narrow down your search.
Whether you're borrowing directly from Harley-Davidson or choosing a loan from a bank, review the interest rates and terms. How much will the loan cost? Will you be able to tackle the payment plan? Will you be able to afford the maintenance that a motorcycle requires? These questions should factor into your decision.
Like all loans, make sure you find a deal that doesn't hurt your finances. The best way to do this is to do a side-by-side comparison of interest and fees. Once you've found the right loan, contact the lender and see if you qualify.
Looking at a used Harley?
You can use a personal loan if you want to purchase a used motorcycle. Here are some providers to consider:
| Lender | Best for… | |
| --- | --- | --- |
| OneMain Financial | Personal and auto loans for people with a wide range of credit profiles. Must complete loan processing at a branch location. | |
| LendingClub | Peer-to-peer loans with affordable rates. Turnaround time can be up to seven days. | |
| Even Financial | Comparing multiple offers from reputable lenders. | |
Harley Davidson's rider-to-rider program
You don't necessarily have to forego Harley Davidson financing if you want to buy a used motorcycle. Many of its dealerships sell used vehicles. And its rider-to-rider program offers private party financing if you want to buy from an individual. You'll have the benefit of getting the vehicle inspected by a Harley dealership and need to meet similar credit and eligibility requirements.

Am I eligible?
Generally you need to meet the following requirements to qualify for a Harley Davidson loan:
Good credit. Harley Davidson doesn't publish credit score requirements. But you'll have more options if you have a credit score above 670 — what most lenders consider to be a good credit score.
Low DTI. Your debt-to-income ratio (DTI) shows how much money you have left to after paying monthly bills. Typically you need a DTI under 43% to qualify for any type of loan.
Proof of income. You generally need to provide a pay stub or other proof that you make enough to afford monthly repayments.
Proof of residence. Harley Davidson might ask to see a utility bill or other proof that you live where you say you live
Over 18. You need to be over 18 to take out a loan in most states, 19 in Alabama and Nebraska. The minimum age to borrow is 21 in Mississippi.
How much do Harley-Davidson motorcycles cost?
A new Harley can cost anywhere from $7,000 to $35,000, depending on the type. It can cost even more if you want to customize it.
Used Harleys tend to be cheaper, but you'll want to do your quality checks to make sure it's in good condition and well-maintained.
What should I consider before I buy a Harley?
Here are some of the things to consider when shopping for your Harley.
Secured or unsecured. If you're considering a used Harley, some secured loans won't accept a bike over a certain age.
The condition of the bike. If you're buying from an individual, make sure you're getting what was advertised. Make an appointment to inspect the bike for sale, and if you're a novice, take along someone with some knowledge about Harley-Davidsons. Ask to see service records and guarantees for replaced parts.
Insurance. Whether new or used, a Harley-Davidson is an investment that should be covered with insurance. If your lender doesn't offer insurance, ask about your options at a Harley-Davidson dealership. You can also look into independent motorcycle insurance policies.
Riding experience. If you've never ridden a motorcycle, it might be a good idea to start with something smaller. Take lessons and get some experience on a motorcycle before making a serious investment.
License restrictions. Your drivers license doesn't qualify you to drive a motorcycles. You'll need to apply for a specialty license before you take your Harley out for a ride.
Maintenance. Your Harley-Davidson will need to be serviced regularly. This is especially true of used models. Keep in mind the cost of maintenance when determining your budget.
Frequently asked questions
Image source: Shutterstock
More guides on Finder