Hack Day November 2014
Visuals for this hackday
This hackday looks to be the biggest participation of the entire business. Publishers, PR, Developers, Designers and even Client Services team are participating. Im a little to very excited.
9:55am Update (11:55pm Polish time)
Wrocław finder office still hacking! Greg's getting a bit aggressive…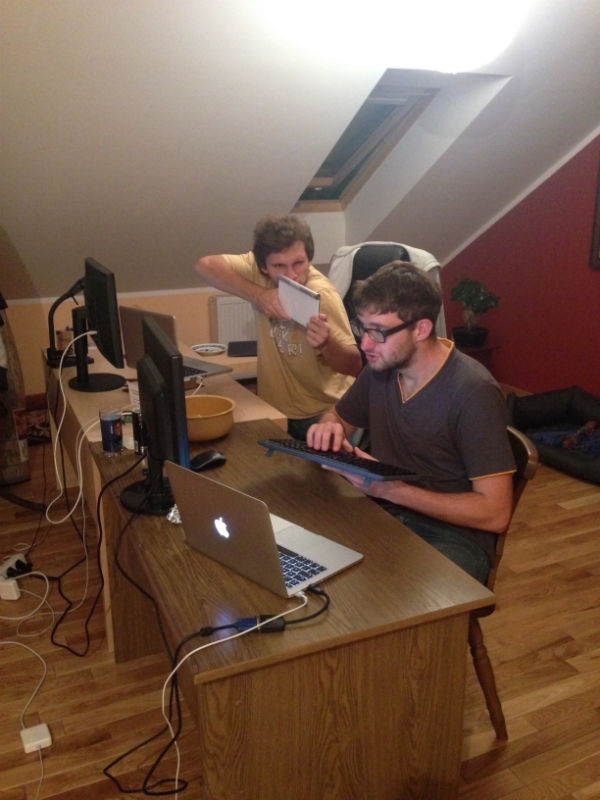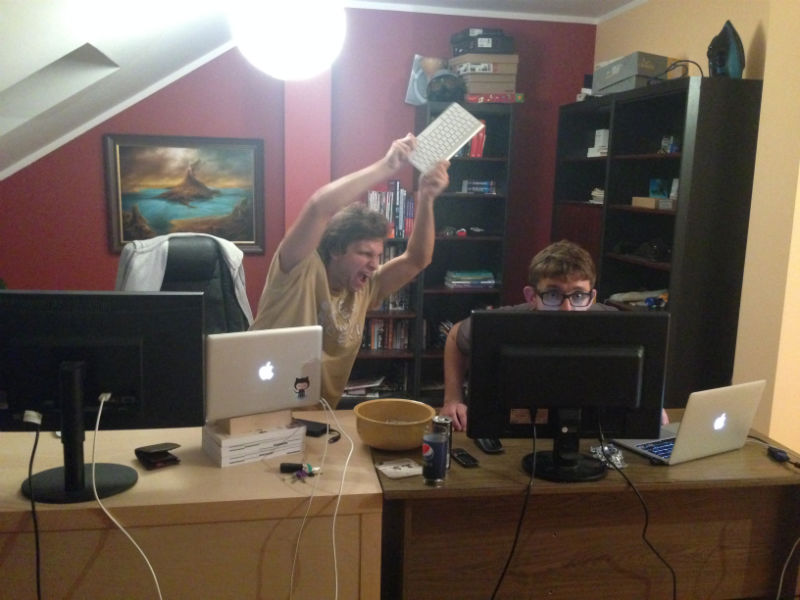 6:10am Update
I have gotten a 2nd wind. The air conditioning has turned back on. JT just sent me a rogue link from his laptop somehow deep from within the office somewhere. I think… its game on again!
6:02am Update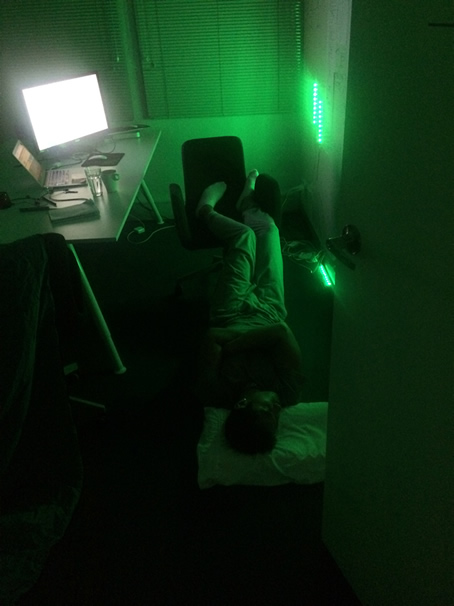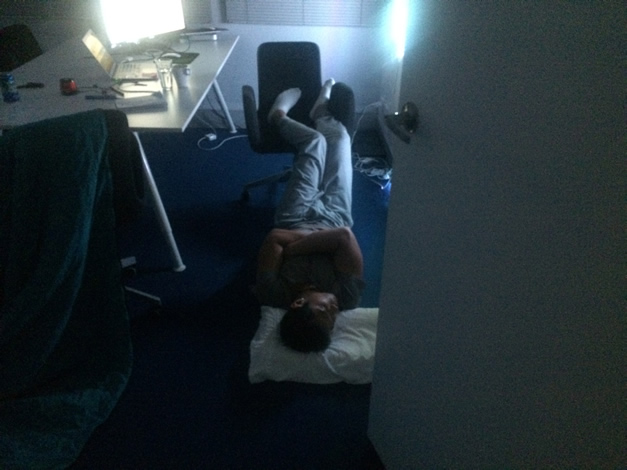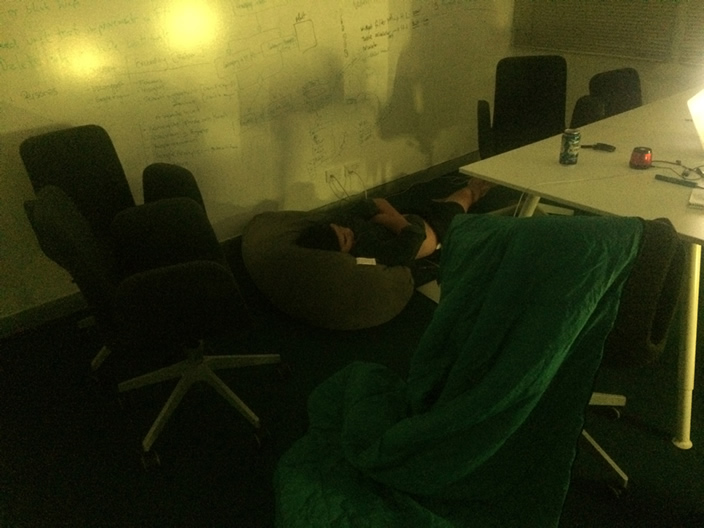 My eyes are heavy.. There is pure silence in the office. The smash brothers (JT and Zinger) have taken a knee. I tweaked some error checking on JT and my calculator, and I found myself napping on my keyboard. I think its time to take a smidge of rest until someone wakes me and fires me back up.
4:24am Update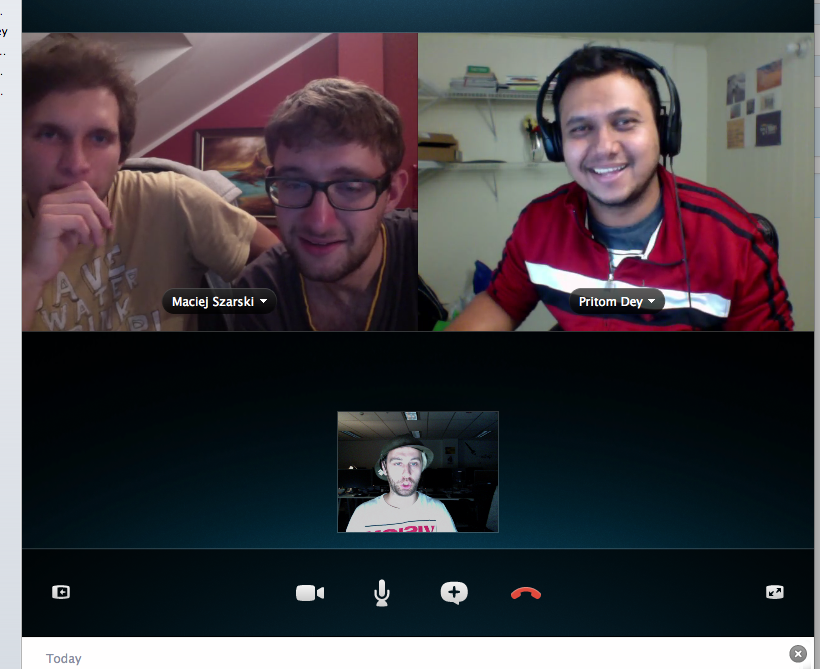 Isaiah and Justin are half sleeping, not totally, just half. When I call out to them, they seem to still be awake..ish.. there are some signs of life from the trance room. Greg and Maciej have joined Pritom and I to hack it up like its 1999. We have started playing some seriously loud music to stay awake because the red bull isnt having the desired effect. Still coding. Tin on! Tin up!
2:23am Update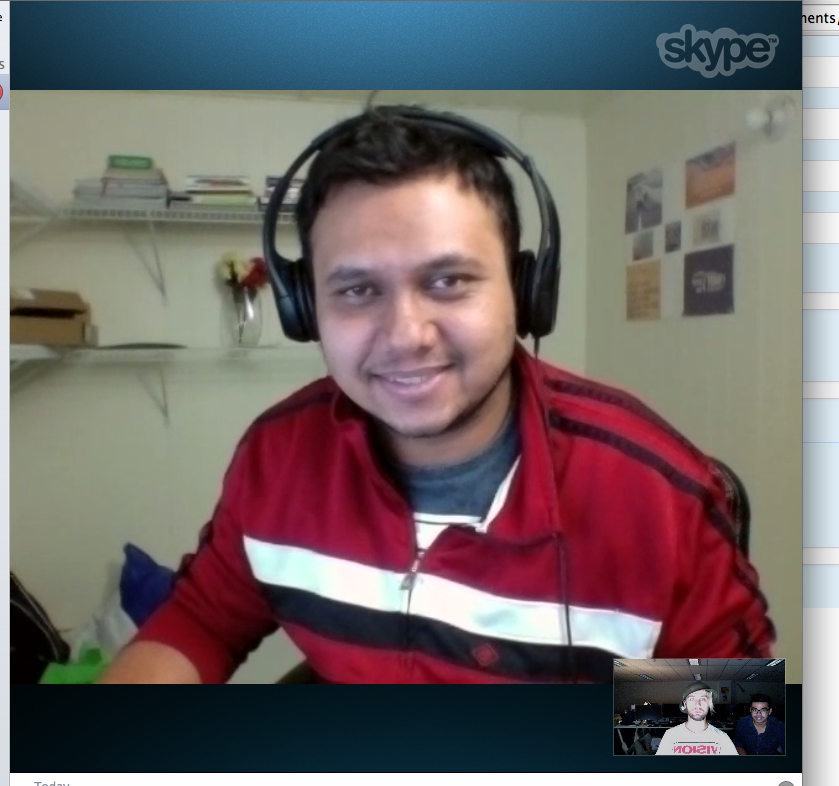 Comedy with scraping
Still dropping bombs. Pritom has come online. Someone has prepared the scraper, "Orhhhhh… Prepare the SCRAPER!!". The harverstor of death. JT has cooked up some wireframes of love. We just katamari'd the millionaire calculator and we are in the process of turning it into a retirement calculator. Izinger is learning to pass variables between forms. Zinger says, "It works. But it needs more. More. More passing of the variable."
Internal Recruitment drive
We have got a huge momentum behind this hack day internally. Its really quite exciting. David Lewis has put together some cracker posters to give the momentum some visuals.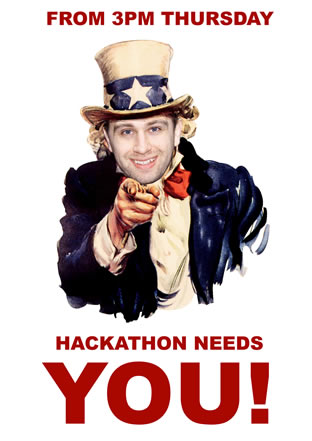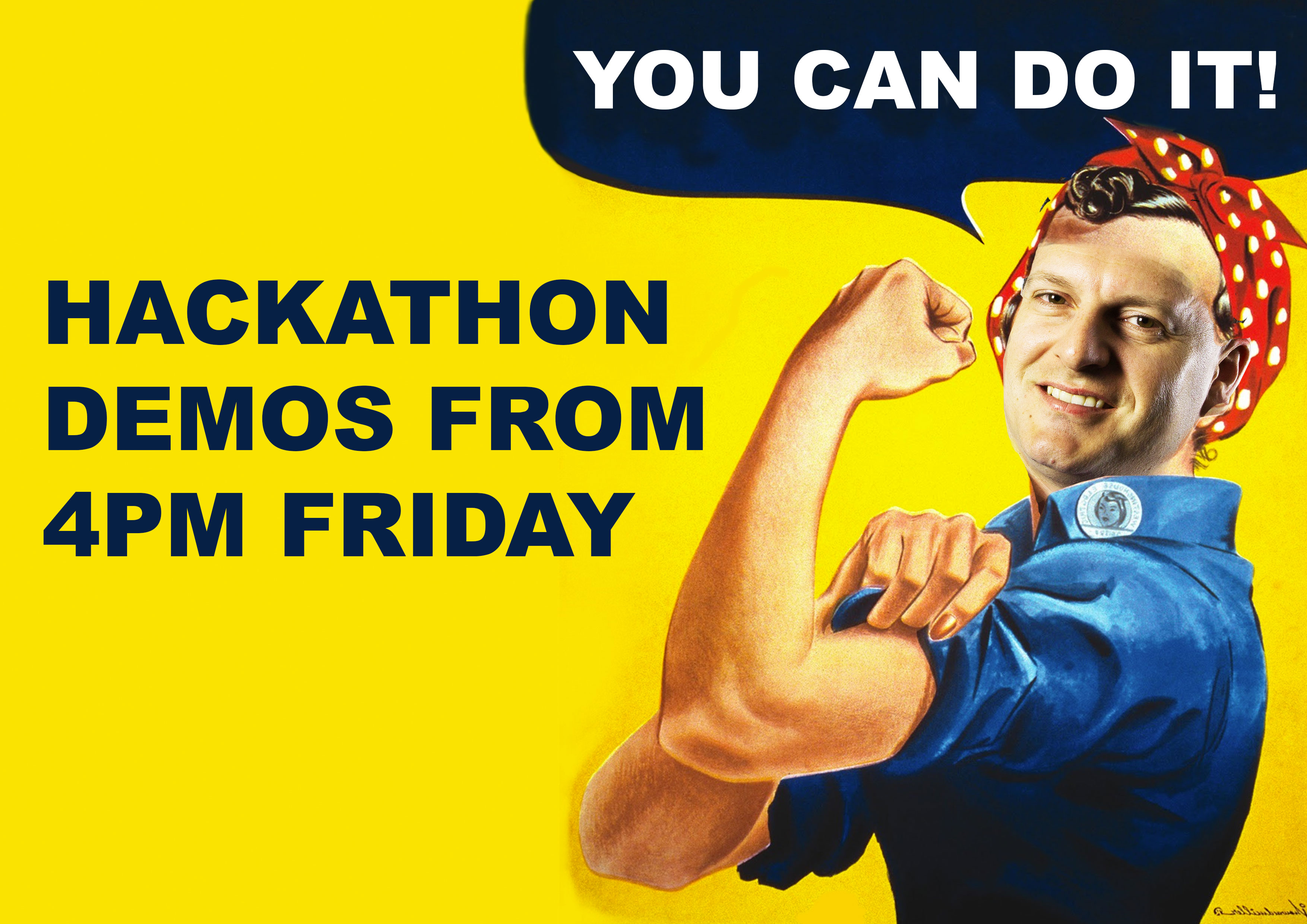 The details
We are starting at 3pm today with a round of pitching of ideas.
What is a finder.com.au 'hack day'?
At finder.com.au Hack Day is an event where various team members in a company collaborate for a 24 hour period starting at 3pm on a Thursday afternoon.
During this period of time the goal is to step outside of your usual daily responsibilities to spend time building something usable like a new product feature, something that our users will love or something that will help you with your job.
At 3pm, anyone in the company can present for a maximum of 3 minutes to present their concept that they would like to have developed. Their goal is to recruit the people they need in order to build and deliver on a proof of concept (or in some cases even the finished product) within that 24 hour period.
We supply our crew with endless Red Bull (and beers!) and a pizza delivery around 7pm that night which is always something we look forward to. The real 'hardcore' hackers end up sleeping in the office (or not at all) and just carrying on through all the way until they present their concept to the team the following day at 3pm.
Each team presents for a few minutes on their concept in front of the whole company which gives them validation for their hard work and efforts.
It's always exciting to see what the team can come up with and we're really excited to see what the product of today's Hack Day will be.
Follow the November Hackday Tumblr