Investing strategy: How growth stocks can make you money
Growth stocks generally outperform their competitors, but investing in them may carry risks.
Investing in growth shares means investing in companies that are already outperforming their competitors and the overall market. This can reap sufficient profits. But because growth stocks can be particularly volatile, it takes careful planning and due diligence to succeed in growth investing.
What are growth stocks?
Growth stocks are shares of companies that are expected to outperform their competition in sales, earnings and market returns. These are usually "hot," well-established companies that draw a lot of buzz and have a strong customer following.
As the name suggests, these companies are growth-oriented, so they often have higher valuations and price-to-earnings multiples than the competition. Be aware from this as you study stocks before you buy from your brokerage.
Our top pick for
Beginners
Our top pick for
Building a portfolio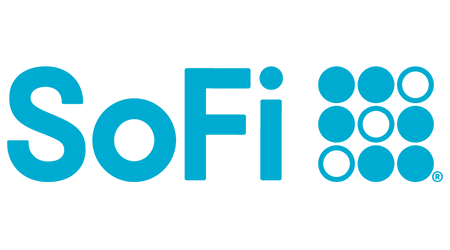 Our top pick for
Advanced traders
Client disclaimer: US Brokerage services through eToro USA Securities Inc, member of FINRA, SIPC. Crypto assets through eToro USA LLC.
Growth stock performance
Many investors conduct extensive research to identify growth stocks with the potential for high, long-term returns. Investment research firm Validea.com builds and tracks model portfolios based on different growth strategies devised by market gurus. Here are some of their highest-performing growth portfolios and how they compare to market benchmarks.
How to invest in growth stocks
The easiest way to invest in growth stocks is to purchase shares of funds that invest in growth-oriented companies. Here are some examples.
Growth stock exchange-traded funds (ETFs): These are baskets of growth stocks from a market index such as the S&P 500, which contains the largest companies in the country by market value. ETFs are usually managed by computer algorithms which seek to meet the return of the index it invests in.
Growth stock mutual funds: These are also baskets of growth stocks. But they're typically run by investment managers that try to beat the market by carefully picking stocks rather than simply investing in a given index. This usually means higher fees.
Investing in growth-stock funds, especially ETFs, can be a great move for beginners.
By purchasing a share of a growth stock fund, you're investing in a portfolio of stocks professionally managed for you. So it takes the time and risk of picking these stocks out of the equation. And as you track the performance of these funds throughout different market cycles, you can see how comfortable you are with growth-stock investing.
Screening for growth stocks
You can use digital stock screening tools, company financial statements and other resources to identity growth stocks yourself. Before you start, you'll want to do your homework on how to analyze a company stock. Get familiar with terms like price-to-earnings (p/e) ratios and gross margins.
When you're ready, you'll want to identify companies that meet characteristics like the following.
Market cap of at least $300 million: Considered mid-to-high cap stocks, these come from companies with higher share prices than smaller companies.
High p/e ratio: This indicates the company is making consistent profits. Measure this against its competitors.
Debt-to-equity (d/e) ratio below 30%: A low debt-to-income ratio indicates the company isn't high in debt. But also pay attention to how this metric stacks up against competitors in the same industry, as some sectors tend to take on more debt than others.
Track record of high growth in revenue or sales
High projected growth: Check out what the analysts and billionaires are saying about a stock. But read between the lines as this could only be hype or a sign of people rallying on an overvalued company. Make sure the company's balance sheet is convincing enough when it comes to its numbers.
Talented management: Look at the background of the company's CEO and other key players. Get to know what their outlook for the future is and how they plan to get there.
In a growth sector: Growth stocks tend to come from thriving sectors where there's plenty of room for growth. But make sure you understand the sector well enough to take on the risks of investing in it. For example, investing in infrastructure stocks can be profitable during strong economies but risky during downturns.
Something you know and love: This is a bit less technical, but it's still important. Take a look at the products you buy frequently and the companies you have come to trust. See what your friends are buzzing about. Some of the biggest names today like Netflix started out as small companies that grew to dwarf their competition.
Growth stocks to watch
You should do your own research and due diligence to find the growth stocks you're comfortable investing in. But here are a few more examples.
Amazon.com (AMZN)
MarketAxess (MKTX)
Square (SQ)
Veeva Systems (VEEV)
Fiverr International (FVRR)
iRobot Corp. (IRBT)
Twilio (TWLO)
Select a company to learn more about what they do and how their stock performs, including market capitalization,
the price-to-earnings (P/E) ratio
, price/earnings-to-growth (PEG) ratio and dividend yield. While this list includes a selection of the most well-known and popular stocks, it doesn't include every stock available.
Growth funds to watch
If screening stocks isn't for you, try growth-stock ETFs. Here are a few to get you started:
iShares Morningstar Large-Cap Growth ETF
SPDR Portfolio S&P 500 Growth ETF
Fidelity NASDAQ Composite Tr Stk ETF
Vanguard Russell 1000 Growth ETF
JPMorgan US Momentum Factor ETF
Growth stock risks
Growth stocks tend to sell at high prices. And because these shares come from growth-oriented companies, they may take on considerable risk. This means growth stocks can be more volatile than others.
In addition, succeeding in growth investing depends on accurately predicting future growth. This is why your time horizon is also crucial to growth stock investing. Most experts suggest you invest in growth stocks with the intention of holding these for at least five years.
But the market can take sharp drops within that time frame and a company may never blow up like you expected it to. It may get beat by another. So you may not want to buy growth stocks with money you would need in the next five years.
Some advisors recommend you begin by investing no more than 5% of your portfolio in growth stocks.
Investing in growth stock funds can help you take a passive approach to growth stock investing. This can give you a taste of how you would stomach the ups and downs.
Compare stock trading platforms
*Signup bonus information updated weekly.
Disclaimer: The value of any investment can go up or down depending on news, trends and market conditions. We are not investment advisers, so do your own due diligence to understand the risks before you invest.
The bottom line
Growth-stock investing can generate strong returns from companies expected to outgrow the competition and even the market as a whole. But succeeding in growth-stock investing takes considerable risk. You need to be able to stomach big losses. And you need to carefully analyse and screen for the best growth stocks.
Many investing platforms offer tools that can help you do this. But some are more effective and user-friendly than others, so make sure you compare stock-trading platforms.
Frequently asked questions