Grifin review
A new app that automatically buys stocks in the companies you buy from.
Grifin is a new type of investment app that has generated a buzz on social media. Be sure to understand the concept before signing up, including its stock limitations. And you'll need to bear with it as it goes through its growing pains as a broker.
Choose Grifin if you're a passive investor interested in investing in companies you shop at.
Look elsewhere if you're an active trader or seeking a professionally managed portfolio.
What investments does Grifin offer?
Grifin allows you to invest in stocks where you shop. For example, when you make a purchase at Starbucks using a connected card, it'll automatically withdraw $1 from your checking account and invest it in Starbucks stock on your behalf. And if you shop at a vendor that you can't invest in, Grifin puts the $1 in a cash fund that you can invest in another stock you already own.
Who is Grifin best for?
Grifin is best for passive investors who don't want to worry about their investment choices. You'll buy shares in companies you shop at and already love every time you make a purchase. But you'll need some patience with this new app. Once you get past the onboarding process, most users enjoy the user-friendly interface despite a few app glitches.
Fees and costs
Grifin is free to download and use. It doesn't charge any commission or transaction fees. A few miscellaneous fees may apply, including:
| | |
| --- | --- |
| Outgoing securities transfer fee | $50 |
| Tax certification (W-8) fee | $5 per account |
| Check withdrawal fee | $3 |
| ACH withdrawal fee | $0.25 |
How do I sign up?
Go to the Apple App Store.
Search and download the Grifin app.
Open the app and click Start your journey.
Enter your personal information, including your email and phone number.
Connect your bank account and a debit or credit card.
Eligibility
You'll need to meet the following criteria to use the Grifin app:
US citizen or resident
18 or older
iOS-compatible devices, such as an iPhone, iPad or iPod touch
A bank account that is not from Capital One
Required information
To sign up with Grifin, you'll need the following details:
First and last name
Email address
Phone number
Social Security number
Bank account information
Credit or debit card details
Research tools
Grifin is a different type of investing where you purchase shares in a company because you support the business. Since the platform is built on investing where you shop, it doesn't offer research tools to give you insights into the company's stock information or historical performance.
Pros and cons
Pros
Here are a few perks of the Grifin app:
Cash fund earns interest. If you make a purchase at a company that you can't invest in, your $1 goes into a cash fund that earns interest, or you can use it to purchase more stocks.
Fractional shares. Grifin allows fractional shares, so you can buy slices of stocks and earn a fractional dividend if the company pays them.
Guardrails. Users can limit how much they want to invest each month and disable companies they prefer not to invest in.
Cons
Consider the following limitations before downloading the app:
Stock limitations. You must unlock a company through a purchase before you can invest in it. That means, no matter how much you want to stake in Tesla, you must make a purchase before you can trade Tesla stock.
App glitches. Users complain that everything takes a long time to load and process. We couldn't get past the account verification step of the signup process.
Limited support. Grifin currently only supports iOS devices and specific bank accounts and cards. For example, if you bank with Capital One, you won't be able to use this service.
Is Grifin legit?
Yes. Grifin launched in 2017 and is headquartered in Tampa, Florida. Its brokerage partner is DriveWealth, an SEC-registered broker-dealer and a member of the Securities Investor Protection Corporation (SIPC) and the Financial Industry Regulatory Authority (FINRA). That means your securities and cash are protected up to $500,000 by the SIPC, and FINRA regulates Grifin.
There are no complaints submitted against Grifin to the Consumer Financial Protection Bureau (CFPB) and it is not accredited with the Better Business Bureau (BBB).
Grifin reviews and complaints
Grifin is still a startup with scarce reviews. It holds an A rating with the Better Business Bureau (BBB) but has no reviews on its BBB page.
As of September 2023, the Grifin app has 4.2 stars after 444 reviews on the App Store. Users who understand how Grifin works, including its terms and conditions, tout the ingenuity of this new investing concept. Some investors are unhappy with its transaction speed and slow customer service. Grifin has responded that it's working hard to support all the new users since it gained immense popularity on social media.
How do I contact Grifin support?
Here's how to get in touch with Grifin:
Email. Send your questions to a founding team member on its website.
Live chat. Speak to a live person on the app or its website's Help Center by clicking the message icon.
Twitter. Tweet Grifin support at its handle @grifinapp.
Bottom line
Grifin is a new investment app that is shaking up how we fill our portfolios. Instead of purchasing a stock because you think it's going to go up, Grifin invests in companies that you're already a customer of. But this startup has some glitches and is slowly working out a few kinks.
If you want a platform where you can invest in any stock or security you want without the stipulation of a previous purchase, you should consider another broker.
Compare Grifin to other platforms
Grifin
---
Available asset types
Stocks
---
Stock trade fee
---
Minimum deposit
$0
---
Complete signup bonus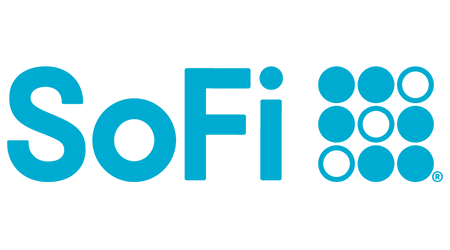 SoFi Invest
★★★★★
Finder rating 4.6 / 5
---
Available asset types
Stocks, Options, ETFs, Cryptocurrency
---
Stock trade fee
$0
---
Minimum deposit
$0
---
Complete signup bonus
Get up to $1,000 in stock when you fund a new account within 30 days.
eToro
★★★★★
Finder rating 4.2 / 5
---
Available asset types
Stocks, Options, ETFs, Cryptocurrency
---
Stock trade fee
$0
---
Minimum deposit
$0
---
Complete signup bonus