New digital bank launching for Black and Latinx communities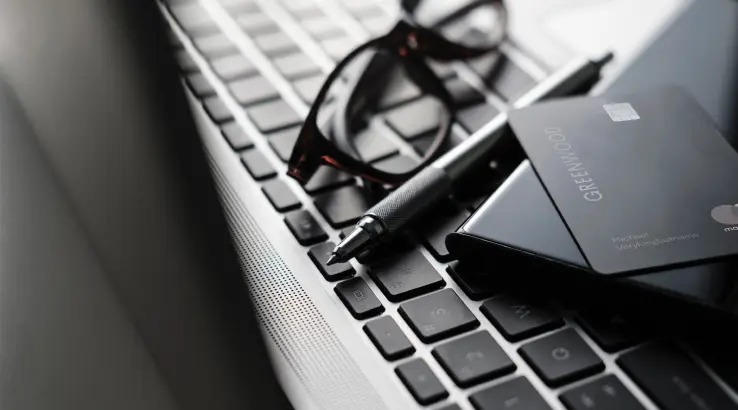 Greenwood Bank by Killer Mike got tens of thousands of account requests within 24 hours of launching website.
Bounce TV founder Ryan Glover is teaming up with rapper activist Michael "Killer Mike" Render and former Atlanta Mayor Andrew Young to launch Greenwood Bank — a Black-owned bank geared toward Black and Latinx communities. Here's what we know so far:
Name: Greenwood Bank
Features: Spending and saving accounts; global ATM network; two-day early direct deposits; black metal debit card for customers who sign up in 2020; 30,000+ free ATMs; mobile banking with mobile check deposits, peer-to-peer transfers and Apple, Samsung and Google Pay compatibility.
Fees: None disclosed yet.
Limitations: Doesn't launch until January 2021
Greenwood Bank secured $3 million in seed funding in June 2020. It launched its website on October 8th and, within 24 hours, already had tens of thousands of people on its waitlist, according to Killer Mike. It's set to open its doors in January 2021.
"Black Americans are twice as likely to be denied mortgage loans by traditional banks, but minority depository institutions have a better track record of lending to non-white individuals. This lack of fairness in the financial system is why we created Greenwood," said Render, co-founder of Greenwood Bank.
Greenwood Bank is named after the Greenwood district of Tulsa, Oklahoma, which was a prosperous neighborhood known as Black Wall Street in the early 1900s. It was destroyed in 1921 by a mob of white Americans during the Tulsa race massacre. In its prime, a dollar spent in Greenwood would circulate 36 times before leaving the community, according to the founder, Ryan Glover.
How does Greenwood compare to other digital bank accounts?
Greenwood's biggest competitors are digital banks like Chime, Aspiration and Vero. Similar to these banks, Greenwood will be FDIC insured, come with two-day early direct deposits and feature these perks:
Pros:
Full-service banking. Customers will be able to open both spending and savings accounts at Greenwood, allowing you to keep all your banking under one roof.
No hidden fees. Greenwood's accounts won't have any hidden or overdraft fees when they launch. Members will also get free access to over 30,000 ATMs around the globe.
Pay it forward. When you open a Greenwood bank account, you'll be giving back to the community in three ways:

Greenwood gives five meals to a food-insecure family through Goodr when you open your account.
You can donate your spare change to Goodr or the UNCF and NAACP by having your debit card purchases rounded to the nearest whole dollar.
Greenwood gifts $10,000 a month to a Black or Latinx business.

Supports Black-owned businesses. The founder, Ryan Glover, says the bank will specialize in financing loans to Black and Latinx entrepreneurs — two marginalized groups who usually have a difficult time securing loans from traditional banks.
Cons:
Hasn't launched yet. Greenwood doesn't open until January 2021.
Still some information we don't know. As of October 2020, we still don't know some specifics, like if the savings account will earn interest or if the checking account will come with budgeting tools or non-network ATM refunds.
How to add yourself to the waitlist
Here's how to snag your spot in line for a Greenwood Bank account:
Go to the official Greenwood Bank website.
Enter your email address and click Get Access Now.
You'll see your current position in line. I added my name to the waitlist just five days after the website launched, and there were already 93,369 people on the waitlist. You can move up in line and gain early access by inviting friends and family to sign up.
Photo: Supplied