Google Publishes its Top 10 Trending Cities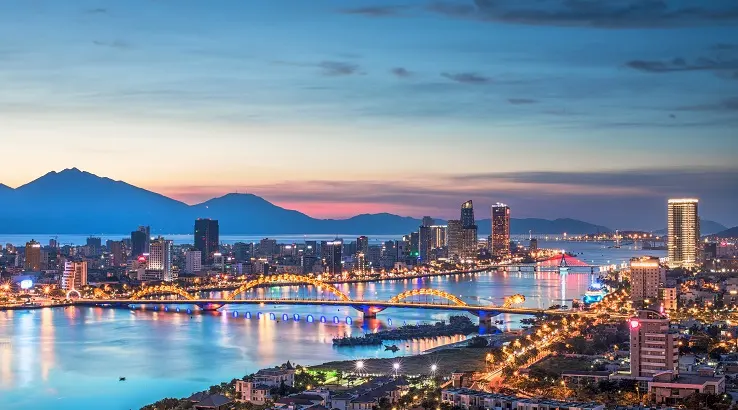 The search engine has listed the top 10 trending cities that appeared on its hotel search tool for 2020.
If you were to ask Google what the most popular travel destinations are this year, you might be surprised.
According to Google's Hotel search tool, the most trending destination in 2020 is Da Nang, Vietnam. A former French colonial port, the seaside city is the must-go tourist mecca of Southern Vietnam. The juxtaposition of beautiful beaches, an abundance of natural parks — including Son Tra Mountain — and the city's high concentration of Buddhist pagodas and shrines has made Da Nang a cultural and natural treasure.
This image, however, contradicts what many think of Vietnam. The United States — along with Australia, Thailand, the Phillippines, and South Vietnam — fought a 19-years war with North Vietnam forces during the Vietnam War. The protracted and bloody episode ended with the fall of the South Korean capital of Saigon and the reunification of the nation under the communist North Vietnamese government. The fallout from the war led to the Cambodian-Vietnamese War, the Sino-Vietnamese War against China, the Third Indochina War, and one of the worst refugee crises in recent history.
In the interceding years, Vietnam has worked to reform its image. Vietnam is largely seen now to be a safe place to visit and relations between Vietnam and the United States have significantly improved.
Google's ranking is based on the increase in searches in 2020 from 2018 or 2019. A sharp increase means that the city has grown in interest or is trending. This, however, does not mean that the city is the most popular destination to visit. Da Nang failed to rank on Mastercard's Global Destination Cities Index's top 10, which measures the number of overnight international visitors a city has in a year.
Other cities on Google's list include Sao Paulo, Brazil; Seoul, Korea; Tokyo, Japan; Tel Aviv, Israel; Marseille, France; Vienna, Austria; Bangkok, Thailand; Dubai, United Arab Emirates and Perth, Australia. Of these, only Bangkok, Dubai, and Tokyo were on Mastercard's top 20 for 2019. As most of the entrants on Google's list are national capitals, it is likely that the spike in popularity for some of the trending cities has more to do with current regional politics than pure tourism.
This does not mean that these cities are not worth a visit. Sao Paulo, for example, is the largest city in South America and one of the largest in the world. The financial hub of Brazil, the city is a multinational hub, with a representation of every nationality and culture from around the world present.