Google Fiber discontinues TV service, offers FuboTV instead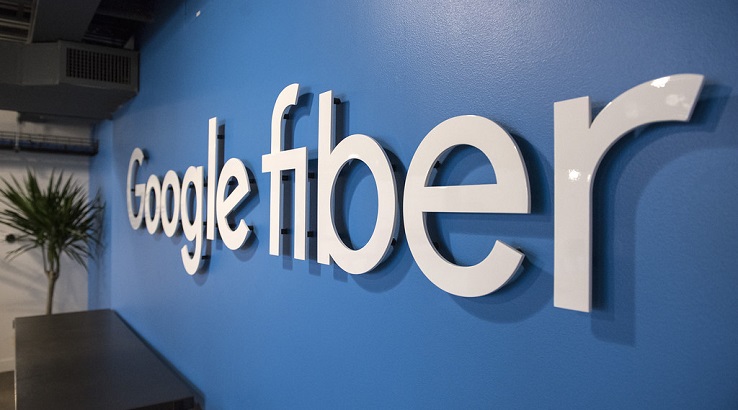 In a move that may redefine how we watch cable in the future, Google Fiber has opted to stop offering packaged TV programming.
In what might be the first knell in cable TV's coffin, Google Fiber has become the first major cable provider to not offer television service. Focusing solely on broadband Internet access, Google Fiber will instead allow customers to sign up for over-the-top TV streamer FuboTV when signing up for Google Fiber. Existing Google Fiber TV customers will continue to receive service for the time being.
"As of today, Google Fiber will no longer offer a linear TV product to new customers. For our current TV customers, we know you have come to rely on Google Fiber TV and we will continue to provide you with traditional TV service," the company said in a blog post. "And we'll be happy to help everyone explore other options to get their favorite programming the way TV is watched now — over the Internet, with the virtually unlimited choice and control online viewing provides."
"The best TV is already online. And we want to help you watch it, in the ways that work best for your budget and your own viewing preferences. You want live TV? Great. Sports? Go get it. On-demand shows? Absolutely. It's all online, just waiting for you."
It is unclear if any other ISPs will follow suit. However, as Comcast and many others are now offering or preparing over-the-top solutions, there is a possibility. This is happening at a time when cable TV subscriptions are declining.
FuboTV will be offered in conjunction with the Google-owned YouTube TV. FuboTV overlaps YouTube TV in some of its coverage but is more sports-focused. FuboTV offers over 35,000 live sporting events per year.
Google will also be dropping its 100 Mbps plan, offering only gigabit Internet connections. Its $70-per-month gigabit plan with no data cap will likely draw converts from those upset with the major ISPs, Google hopes. Google Fiber's home phone plan, which costs $10 per month, will still be offered.
An uphill battle
These moves are part of a strategy to make expansion easier. As reported to various media outlets, Google has been stymied by excessive television licensing fees which — due to legacy deals and vertical integrations, such as Comcast's ownership of NBCUniversal — can be more than what Comcast and other large cable providers pay. This payout, according to a 2014 Washington Post article, can be twice as much.
Additionally, Google's strategy of competing with cable for double-play and triple-play subscribers was an economic loser. Fiber optic cable is significantly more expensive to lay out than coaxial cable, which may already have an existing infrastructure to work off of. The cost limitations are one of the reasons Verizon limited its FiOS implementation to larger cities and suburban areas while declining deployment to mid-density regions like New Jersey, where the company feels that the investment will not be recuperated by subscriptions.
The future for Google Fiber is unclear. The company's attempt to move into wireless fiber has largely stalled. The company's wireless fiber deployment in Boston was shut down due to cost concerns. The service, Webpass, while still being offered in nine metro areas, is currently not slated for expansion. Additionally, Google Fiber has pulled out of Louisville, Kentucky — one of its original deployment sites — due to the cost to lay out the fiber optic infrastructure.
Picture: Flickr