Goldman Sachs' Marcus Finally Launches App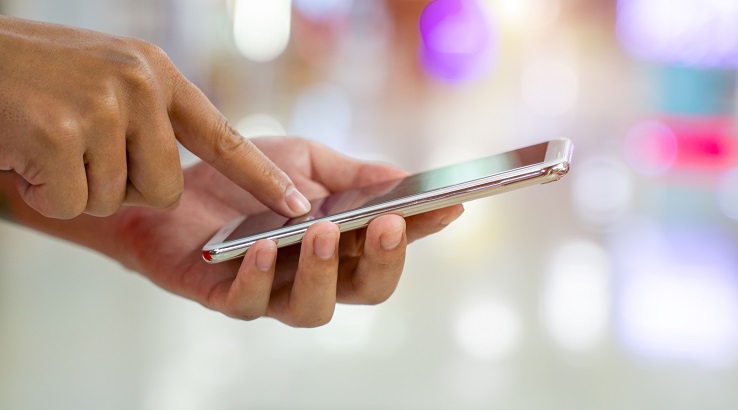 After 3 years of operation, Goldman Sachs' digital-only consumer bank finally receives a mobile app.
It always seemed odd that Goldman Sachs' digital-only bank Marcus did not have a mobile app. It seemed only logical that the bank behind the Apple Card would understand the importance of mobile banking and would make accommodations for it.
It turned out that the venerable 150-years old investment bank finally has. Last week, Goldman Sachs quietly released the app. This reflects a change of strategy where the bank is giving more emphasis to retail banking to drive future profits.
"Over time, our ambition is to extend the capabilities of the Marcus app and have that be the centerpiece of our consumer-facing experience," Adam Dell, a Goldman Sachs partner and brother of Dell Computers' founder Michael Dell, said to CNBC.
"Our aspiration is very clear: We want to build the best digital banking experience that any customer can have. As I think about the competitive landscape of the incumbent consumer banks, I think there's enormous opportunity for us to differentiate ourselves with great digital products."
Marcus is currently a savings and personal loans consumer storefront. However, future plans for Marcus include expanding it to other banking products like insurance, car loans, and mortgages. Toward this end, Goldman Sachs has been ratcheting up its tech bonafides — which includes buying Dell's startup in 2018 for $100 million. At the time of purchase, Goldman Sachs alleged that the startup, Clarity Money, would become Marcus's consumer app.
Instead, Clarity Money, which is a machine learning software package designed to engineer users' behavior toward better financial habits, served as an inspiration for the Marcus app. The app features quotes that are meant to get users to think about their long-term financial health. It encourages users to enroll in an auto-saving feature which automatically deposits funds into a Marcus savings account. It also provides a choice of products for Marcus users, including those from direct competitors.
Marcus's Problem with the Big Banks
This open frankness about the market and competitors' positioning is not new. Progressive Insurance, for example, has regularly advertised competitors' rates for years — regardless of whether or not Progressive has the superior rate. This strategy, however, points out that Goldman Sachs is entering uncertain territory and may need the reputational boost that this open disclosure may bring.
Per one survey, 44% of millennials bank with just three banks — Bank of America, JPMorgan Chase, and Wells Fargo. This is troubling news for challenger banks seeking to break into the industry, like Marcus. Marcus and Goldman Sachs' credit card business yields less than 3% of the company's annual revenues. Marcus's $55 billion in deposits and $5 billion in loans are a far cry from Bank of America's $1 trillion in deposits and $900 billion in loans. The only true way Marcus can compete is by offering better service.
Bank of America, JPMorgan Chase, and Wells Fargo excel by offering their digital banking customers more service-option features than any other mobile banking provider. These features include card rewards information, budgeting tools, online chat, credit score information, cardless ATM, and person-to-person payments. In order to compete, Marcus must match and beat what the big banks are doing.
Marcus, despite this, is not scared. "There are two kinds of incumbent banks," Dell said at a financial conference last June. "There are banks that are screwed, and there are banks that don't know they're screwed."