Goldman, P&G, Netflix kick off earnings season in a weak market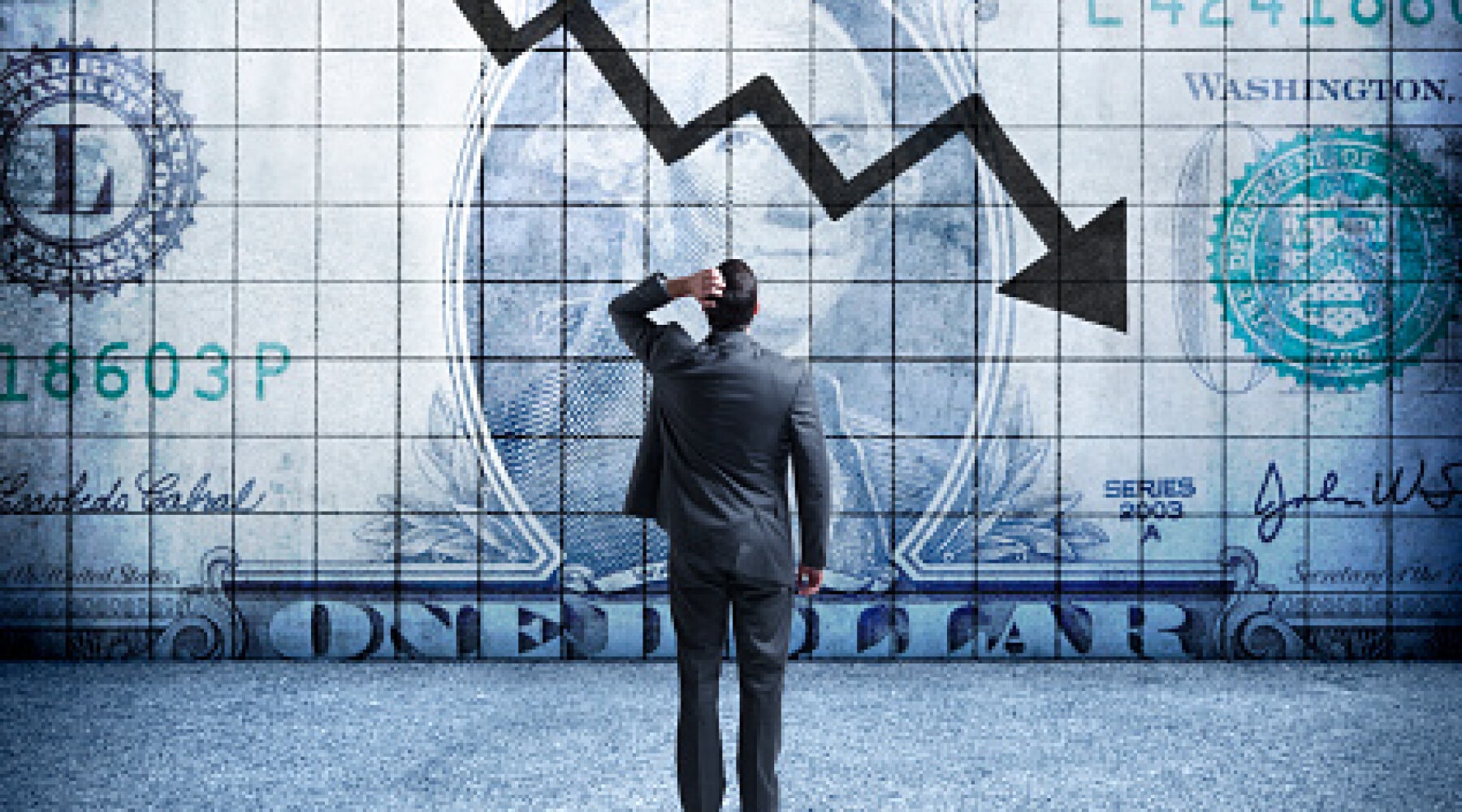 Strong results from market heavyweights could snap stocks out of their mostly down start to 2022.
As the COVID-19 pandemic enters its third year, investors are turning their attention to fourth-quarter earnings to indicate how the market is dealing with the pandemic.
It has been a rough start to the year for traders, with the S&P 500 down 2.79% in 2022 so far. The Dow has lost 1.84%. The Nasdaq has shed 5.93% year-to-date, with more than one-third of companies in the index at least 50% lower than their 52-week highs, according to Bloomberg data.
However, despite the difficult start, businesses can still impress this earnings season and possibly turn things around, including Goldman Sachs (GS), Procter & Gamble (PG) and Netflix (NFLX). Each gives investors a glimpse into how various sectors in the market are performing amid inflation and rising interest rates, and change evaluations for other businesses.
Goldman Sachs Group posted a decline in fourth-quarter revenue, missing analysts' estimates of a small gain. During trading on Tuesday, the company's shares fell by as much as 8%.
The share decline put Goldman on course for its worst single-day showing since June 2020, shedding about $10 billion off its market valuation.
According to eToro's analyst Josh Gilbert, it was a disappointing quarter for Goldman Sachs, with weakness in equities revenue and a significant jump in expenses.
"A big standout from the Q4 report was the fact that expenses rose due to higher compensation and benefits, which increased by 30.9% year-over-year. Labor shortages in the US are also affecting margins, as the war for higher talent is coming at a premium," he said.
"Overall, operating expenses jumped by 23%. This could be a key theme to watch throughout earnings season as talent costs soar across the US."
However, it is not all bad news for the investment bank, with elevated merger and acquisition activities helping grow its revenue.
"Goldman Sachs is set to be the sole advisor of Microsoft's acquisition of Activision in a deal worth almost $70 billion. It marks the largest deal since 2019 and means Goldman Sachs will start the year on the front foot," Gilbert explains.
According to the analyst, Goldman Sachs still has significant capital to chase other deals in this sector.
Consumer goods corporation Procter & Gamble (PG) reported earnings today that beat Wall Street expectations, with quarterly net income of $1.66 per share, up from $1.47 a year earlier. The company also raised its outlook, saying higher prices are offsetting jumps in commodity and shipping costs. The company operates in five segments: beauty, grooming, healthcare, fabric and home care, and baby, feminine and family care. PG demonstrates the state of consumer spending on items less impacted by COVID-19 — even with the newest COVID-19 variant.
The results bode well for the consumer staples sector since demand appears high despite price hikes. P&G stock was up about 3.5% in afternoon trading.
In one of the more anticipated announcements this week, Netflix plans to update the market on its current earnings.
Being the first of the streaming services to report, its results will set the tone expectations-wise for major competitors, including Disney (DIS).
Netflix has already made a prior announcement that excited Wall Street: Its price will increase across the board. The standard Netflix plan will rise from $13.99 to $15.49 per month, a boost of 11%. The premium plan, currently $17.99, will rise to $19.99, and its most basic plan will increase by $1 to $9.99 per month.
Netflix is due to release its fourth-quarter earnings on Thursday.
What does earning season mean for investors?
Overall, earnings season allows investors to deep dive into the companies they own and look for new opportunities. IG's analyst Kyle Rodda highlighted that it gives investors the chance to look at the margins in each business, although he notes it changes depending on what sector investors are looking in.
"We are moving into an environment of more moderate growth, and that's been compounded by Omicron and the hit that will probably have on profits," he said. "On top of that, businesses are contending with a higher cost environment, which means margins could be compressed. If there are hurdles to earnings this quarter, it will probably be these factors."
Information on this page is for educational purposes only. Finder is not an advisor or brokerage service, and we don't recommend investors to trade specific stocks or other investments.
Finder is not a client of any featured partner. We may be paid a fee for referring prospective clients to a partner, though it is not a recommendation to invest in any one partner.