GoHenry debit card review
A feature-rich prepaid card for kids with a monthly $3.99 fee per child.
finder.com's rating: 4.3 / 5.0
★★★★★
The GoHenry debit card has standard features that help teach your child how to manage money while giving you access and control on their allowance and spending. You can add your spouse or another guardian as a secondary user, but they can't link a separate funding source. And there's an unavoidable $3.99 monthly fee per child — unlike other cards that have a flat fee for the whole family.
$3.99
Monthly maintenance fee
$0
Signature transaction fee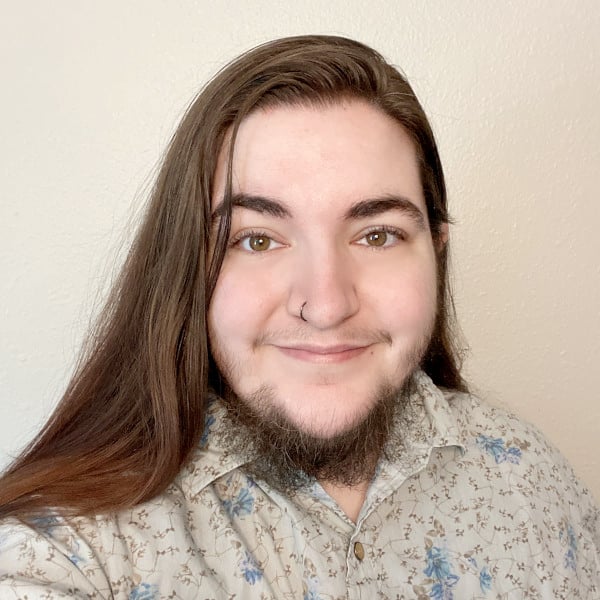 Review by
rhys.subitch@finder.com
---
Rhys Subitch is a former writer and editor at Finder who tackled topics across the site. With half a decade of experience researching, editing, and writing for a Fortune 500 company, university, and several independent publications, Rhys brought readers the most up-to-date and curated information on all things finance.
Expert review
Spending controls, a free trial and interactive financial literacy games make GoHenry a excellent option if you're looking to help teach your child healthy money habits. The colorful Money Missions quizzes cover several aspects of personal finance, and it incentivizes your child to learn more about managing money.
Where it falls short is in its funding options and pricing. Other debit cards offer a monthly price for an entire family or a yearly price per card, but GoHenry's monthly fee per card can quickly add up if you want more than one account. Funding through the debit card is also currently the only option for getting money to the account, which may not be as convenient as using a credit card. And you can't add a second funding source for a separate parent.
How do I open a GoHenry account?
Sign up for a GoHenry debit card in five simple steps:
Select Apply now.
From the GoHenry website, click Sign up.
Fill out your personal and contact information and create a password, then select Continue.
Add your child's information and add more if you need to, then click Continue.
Complete the form with your Social Security number, date of birth and address and select Confirm and order cards.
Eligibility
To sign up for GoHenry, primary account holders must meet the following criteria:
At least 18 years old
US citizen or legal resident
Subaccounts are for children from ages 6 to 18
Required information
To sign up for an account you'll need to provide the following:
First and last name
Email address and mobile number
Date of birth and Social Security number
Child's first and last name and date of birth
Funding options
You can only fund your parent account by attaching a debit card. You can transfer funds to your child's account automatically each week and as one-off transfers.
How long will it take to get my card?
Your child's card will arrive in seven business days, but you can start loading funds to your account immediately. Visit the website or use the mobile app to connect your debit card and get started.
What you'll like about the GoHenry card
Like other debit cards, GoHenry comes with the ability to track spending, set automatic payments and receive notifications through an app. Other benefits include:
Free trial. Access all of GoHenry's features without paying the monthly fee the first month. Starting the second month, the membership fee is withdrawn from the parent account or attached debit card.
Spending limits. Control where your child can spend their money and how much.
No overdrafts. Transactions that are more than your child's balance are automatically declined, so you don't have to worry about overdraft fees.
Custom tasks. Set up weekly or one-off chores that either you or your child can mark as complete. Each task can have its own payout amount.
Money Missions. GoHenry's interactive financial literacy tool lets your kid watch videos, take quizzes and earn points while learning about saving, spending, borrowing and investing.
Co-parenting feature. You can invite a co-parent or guardian to manage your GoHenry account with their own secure login, but they can't add a separate funding source.
What to watch out for
Consider the following before you sign up for a GoHenry debit card:
Monthly fee. After the first month it costs $3.99 a month per account.
Debit loads only. You can only fund your account with a single connected debit card. You can share access to the account with a spouse or guardian, but they can't link a separate funding source.
Limited child accounts per parent. One parent account can have up to four subaccounts. If you have a large family, you'll have to open more than one primary account and you can't manage them all from one place.
Maximum daily load amount. You're limited to $500 a day when loading funds to subaccounts. You'll need to strategically plan any big payouts, especially if they're across several cards.
Limited loads per day. Loads are limited to three a day, so you may want to plan ahead if your child is out and may need more than one top-off.
Must call to cancel. After your child turns 18, they can continue using the GoHenry card until it expires, but you must contact customer support to cancel the account and avoid additional membership fees.
Before you sign up, you can compare debit cards for kids by using our guide to find the best fit for your family.
Compare GoHenry with other debit cards for kids
GoHenry isn't the only debit card designed for kids, and it's certainly not your only prepaid option. Compare these other providers to get the best card for your family.
How do GoHenry's fees compare to the competition?
Here's how GoHenry's fees and limits compare to other leading prepaid cards for kids.
| GoHenry's fee and limits | Amount | How it compares to other kids' cards |
| --- | --- | --- |
| Monthly membership fee | $3.99 per subaccount | Above average |
| ATM withdrawal | $1.50 | Above average |
| Card purchase (customized) | $4.99 | Average |
| Card replacement (same design) | No fee | Lower |
| Card replacement (different design) | $4.99 | Average |
| Maximum balance across all cards | $6,000 | Below average |
| Minimum load per transaction | $2.00 | Average |
| Maximum load per transaction | $500 | Average |
| Value of purchases allowed per day | $2,500 | Average |
| Value of ATM withdrawals allowed per day | $120 | Below average |
I got my GoHenry card. Now what?
Once your child has their card in hand, set up, pay and manage your account:
Download the app. Get the mobile app for Android or iOS and start managing your account.
Share access. Add your spouse or another guardian as a co-manager on the account.
Establish a weekly allowance. Set up a weekly allowance or tasks with an attached value to get funds sent to your child's card automatically from your primary account.
Set spending limits and goals. Establish savings goals, weekly limits and one-time exemptions as needed by visiting the Rules section of your parent account.
Keep the monthly fee in mind. If there aren't enough funds in your primary account to cover the monthly fee, GoHenry will pull from the attached debit card.
Contact support. Use the FAQ on the GoHenry website or talk to live support via phone, email or live chat weekly from 9 a.m. to 5 p.m. ET.
GoHenry reviews and complaints
GoHenry is not accredited by the Better Business Bureau (BBB), which gives it a B- rating based on 22 complaints in the past three years. There are also four written reviews for GoHenry on the BBB's website, and each review rates the company with either one or two out of five possible stars.
On Trustpilot, GoHenry has more than 1,550 reviews with an average rating of 3.9 out of 5 stars. Many positive reviews mention the wealth of features the card and app offer, while the negative reviews commonly cite poor experiences with the company's customer service.
How to contact GoHenry customer support
If you have questions about GoHenry or your account, you can contact a representative in the following ways.
Call 1-877-372-6466 between 9 a.m. and 5 p.m. ET seven days a week.
Visit GoHenry's website to chat with a representative seven days a week from 9 a.m. to 5 p.m. ET.
Send an email to help@gohenrycard.com.
Connect with GoHenry on Twitter, Facebook, Instagram and YouTube.
Send mail to 54 W 40th St, New York, NY 10018.
Frequently asked questions
Can I get a custom card for my kid?
Yes. You can order custom cards at $4.99 after you open an account. You can cover the cost through your account or your child's account.
Can a GoHenry card be used internationally?
Yes. Your child can use their card abroad in many countries around the world. However, transactions in foreign currencies come with a 2.75% fee, and international ATM withdrawals have an additional $2 fee.
How much does it cost to replace a lost or stolen card?
Replacement cards with the default design are free and take up to seven business days to arrive. Replacement cards with a custom design are $4.99.
Will my child also have an online account?
Yes. When your child gets their GoHenry debit card you'll need to activate the card using your account. Once it's activated, you'll receive your child's username and password along with their PIN.
Kids' debit card ratings
★★★★★ — Excellent
★★★★★ — Good
★★★★★ — Average
★★★★★ — Subpar
★★★★★ — Poor
We analyze top debit cards for kids and rate them one to five stars based on factors that are most important to you. We rate kids' checking accounts by these factors: Monthly fee, features, ATM access, customer support options, and availability. We also consider APY as a factor only for those that earn interest. We rate prepaid debit cards for kids by these factors: monthly fees, features, customer support options and account availability.
Read the full methodology of how we rate Kids' debit card accounts.