GoFundMe, Wefunder now crowdfunding crisis business financing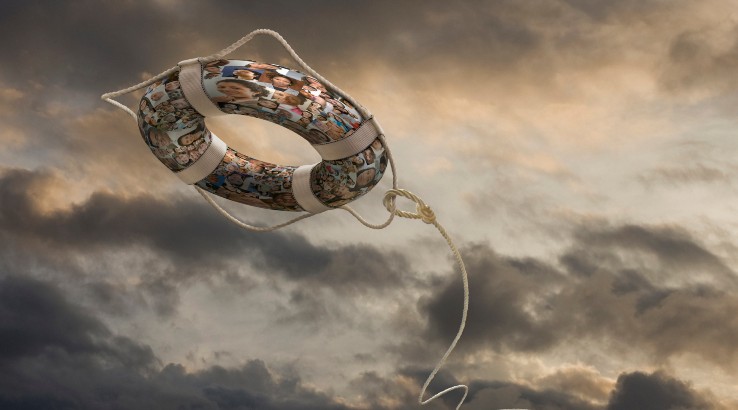 Rallying communities to help small businesses get the funds they need to stay open.
Crowdfunding platforms GoFundMe and Wefunder announced initiatives to help small businesses struggling with the economic impact of the coroanvirus outbreak on Tuesday. Wefunder is offering low-interest loans with the option to defer payments. And GoFundMe is offering grants to match small business fundraising campaigns on the platform.
Flexible loans
Wefunder launched the Coroanvirus Crisis Loan, which offers funding to all US-based business owners from $20,000 to $1 million with interest rates starting at 3%. Businesses can defer repayments until 2021.
Repayments are based on a revenue share agreement, where they pay between 2% and 20% of sales until the loan is fully paid off. While there's no upfront cost, Wefunder charges a 4% platform fee on all successful campaigns.
If a business doesn't want to pay off a loan, it also has the option of entering an investment contract where it trades ownership for funding. It typically takes between one and two months to fully fund, though businesses have reached their goal in as little as one day.
How it works
Wefunder doesn't directly fund the loan, but rather allows businesses to raise financing from family, friends, customers and Wefunder's community of over 400,000 investors. But unlike other crowdfunding platforms, Wefunder allows investors to collect on interest, providing a financial incentive.
Business owners can sign up on Wefunder's website by filling out a quick application and telling your business's story. Wefunder takes care of the paperwork to make sure businesses are legally raising funds before notifying investors. They can also share their campaign with customers, friends and family.
Crowdfunded microgrants
GoFundMe partnered with QuickBooks and Yelp to launch the Small Business Relief Initiative. The companies have pledged to donate a total of $1.5 million.
GoFundMe expects other companies to donate to the fund, and individuals are able to donate as they would like to any other GoFundMe campaign. The platform will use the funds to issue $500 grants to small businesses that have crowdfunded the same amount through a GoFundMe campaign.
How to be considered for a grant
To be considered for a grant, businesses need to launch a GoFundMe campaign with the hashtag #SmallBusinessRelief in the description. Businesses that have already launched GoFundMe campaigns can also be considered if they add the hashtag to the description. The campaign must raise at least $500 before GoFundMe will match the funds with a grant.
Small businesses must also be able to show that they've lost revenue due to the coronavirus outbreak to qualify for the grant, though it's not clear how GoFundMe plans to evaluate revenue loss. And they must plan on using the funds to cover payroll and other operating expenses.
Businesses also must be independently owned and operated — and not dominate its industry across the country.
Stepping up to help businesses weather the outbreak
Both initiatives are part of a trend of private companies stepping up to offer financing and support to small businesses that have struggled to retain staff as local governments implement increasing restrictions on business operations and public gatherings.
Some 96% of small business owners say they have already been impacted by the coronavirus outbreak, according to a Goldman Sachs survey. The survey also found that 83% of small business owners felt grants are necessary to keep small businesses operating during the crisis. And 70% said reduced rate loans would also help their business stay afloat.
"Small businesses critically need access to cash in order to survive, and simultaneously, customers and community members desperately want to help," said Wefunder Director of Fundraising Jonny Price in a statement. "Small businesses should be exploring multiple options for raising capital immediately, and one of those options can be their friends, family and customers who love them and want to support them."
"Our goal with the Small Business Relief Initiative is to help small businesses," GoFundMe CEO Tim Cadogan said in announcing the grants. "By partnering with QuickBooks, we can get these tools directly in the hands of the largest small business network in the world and empower their communities to rally behind them. Local businesses provide jobs and are often the heart and soul of a community."