Glossier mascara is finally here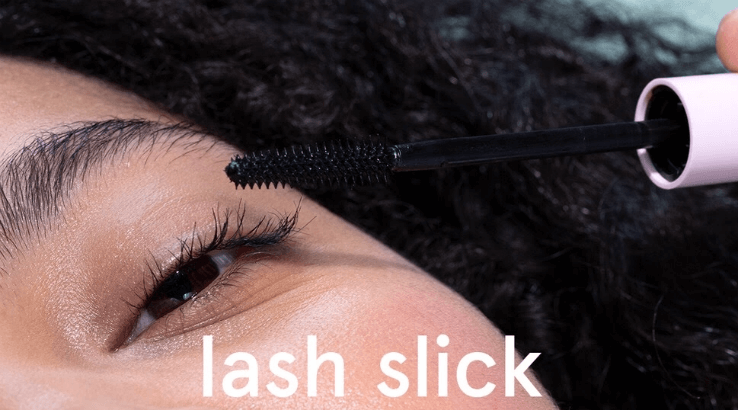 The wait is over; your Glossier eye look is finally complete.
Glossier girls have been waiting for the brand to come up with the perfect mascara for what seems like a lifetime. After all, what better companion to your favorite shimmery Lidstar shade than an amazing mascara?
Yesterday afternoon, Glossier started teasing us on Instagram about the launch of the new product, a mascara called Lash Slick. According to the brand, the idea for the mascara came from founder Emily Weiss, one of 2018's top women in shopping.
In 2016, Weiss got lash extensions and thought they were beautiful, but she also noticed the extensions only lasted about a month. She decided to create a mascara that created the same look as lash extensions. She also wanted it to last all day long, define lashes like a waterproof mascara and remove easily with warm water. Two years later, Glossier has gifted us with an allegedly perfect mascara.
According to Glossier, creating the mascara took 248 formulations and 18 product testings, so you know what you're getting is good. The mascara features a long-lasting no-flake formula and a sleek comb-style brush that prevents any ugly clumping. In product tests for Lash Slick, 94% of users said the mascara doesn't flake and 91% said it doesn't smudge while lasting all day long.
If you're set on trying Lash Slick, make sure you order it quickly. When Glossier launched its chemical exfoliator, Solution, it was sold out for months on end. At $16, Lash Slick is more expensive than your typical drugstore mascara, but it's also less expensive than other popular mascaras from brands like Benefit.
Picture: Glossier