Finder is committed to editorial independence. While we receive compensation when you click links to partners, they do not influence our content.
Gifts under $200 for August 2021
Gift giving, no matter what the occasion, can be equal parts exciting and stressful. We've done the hard work for you and found the best gifts under $200 for all your gift-giving needs.
Buying gifts for is never easy. You have to think about what they like, what they need, whether they've dropped any hints about things they need and whether they've even liked the presents you've given them in the past.
And you haven't even factored in your budget into the equation yet. The team at finder.com feels your pain and so we've put together some gift ideas from the best online retailers, all for under $200.
How to choose gifts for under $200
If you've budgeted for your Christmas present shopping, or set aside some money for someone's birthday, then half the battle is won. Once you have an idea of how much you want to spend on someone, you've already set some sort of framework for the kind of present you want to buy them.
Gifts for family?
If you are buying a gift for a family member, try to think about things they might need butwon't buy for themselves. You could think about getting a personalized product or something sentimental which immortalizes a family memory, or a voucher for a family activity or an experience present. You can also think of the hobbies or occupation of the people you are buying presents for – perhaps they might like some kind of device or gadget they can use everyday.
Gifts for friends?
When buying gifts for friends or your significant other, think of presents you have exchanged in the past to get some ideas. Think about whether they have mentioned any upcoming trips or activities and you might be able to get a gift to help them out. Buying presents for friends also offers a great opportunity to group money with other friends and buy joint presents. This also gives you a chance to brainstorm and pool your ideas together.
Still stuck?
We've broken down the best gifts for August 2021 for under $200 into categories and by occasion. We've also got great deals and specials for the top online retailers that you can browse through and get the best price.
Top gifts under $200
Find something for everyone for under $200
The best presents are ones that are chosen with the person's personality in mind, along with their hobbies and interests. We've broken down the best gifts for under $200 into categories of interest to help you narrow down your gift options.
Fashion gifts
Whether it's a guy or a girl, your best friend or even your dad, fashion-conscious people are always ahead of the latest trends and will accept nothing but the best when it comes to style. Take a look at our top gifts for the fashionista.
Technology gifts
There are so many options for lovers of technology that sometimes you're overwhelmed with choices, but here's a selection of the coolest new gadgets to choose from.
Activity and experience gifts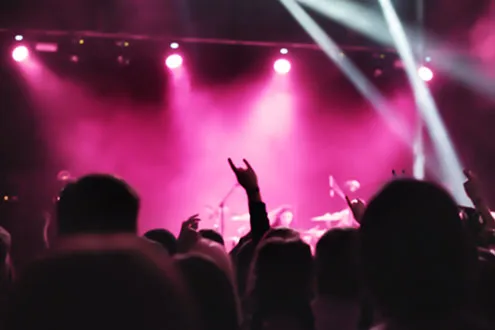 Find concert tickets to their favorite performer, or perhaps to the band they first saw together as a couple.
View details
Gifts for kids
Top online retailers to find gifts
Back to top
Left gift buying to the last minute? Buy an online gift card:
Shop more gift cards
Top deals and specials