Finder is committed to editorial independence. While we receive compensation when you click links to partners, they do not influence our opinions or reviews. Learn how we make money.
Gifts for under $10 that actually don't suck
Buying gifts on a budget doesn't mean they can't be amazing. If you don't believe us, then take a look here for the best gifts you can buy online for $10 (or less)
Lots of people to buy for? On a bit of a budget due to bills, the holidays or just because life happens? We hear ya! While our intentions might be there to gift that special someone with something special, sometimes the money part of things can get in the way. But that doesn't mean you have to end up buying them a card or a gag gift in lieu of something that really makes them feel special. This is why we've compared and compiled the best gifts you can give that cost less than $10 and won't break the bank.
Top gifts for under $10
If you're looking for the all around best gift on a budget, here are some ideas to get you started. At less than $10 each, these affordable options won't break the bank but will still be very appreciated.
Back to top
Best gifts under $10 from Amazon
Sometimes you might not have time to go out and find the perfect gift. Ordering on Amazon is an easy and reliable option to find an affordable present quickly. Choose an item that qualifies for Prime to get free two day shipping when you become a member.
Best gifts under $10 from Walmart
Looking for a present you can order online and quickly pick up curbside? Walmart has lots of great gift options online that can be prepared for a speedy and simple curb pick up.
Fun and creative gifts under $10
Looking for something a little more creative? Here are a few ideas for gifts under $10 that any recipient will find thoughtful.
A framed photo. It's fairly inexpensive to pick up a photo frame like this one and have a memorable photo of the recipient framed. The photo could be of the two of you or of another person important in their life. To save even more, try printing your photos at home.
A patch, button or pin. This is a classic cheap gift that shows you're interested in the person and their personality. With patches and pins available for even the most eclectic interests and hobbies, you can find one perfect for your recipient.
Spa miniatures. Give a tiny bit of luxury by purchasing a small quantity of a high quality product. A stylized mini spa gift set is a great and affordable choice.
Confetti popper. An adorable confetti popper is a super fun gift that's sure to help you celebrate. Bring a youthful joy to the party when you give an exciting gift like this one.
Cute socks. Everyone likes warm feet. Pick up a pair of socks with personality to help your recipient's toes feel cozy.
Best gifts under $10 for kids
Kids can be challenging to buy for because they often already have so many toys. But if you need a unique present for the mini human in your life, we have some great ideas that will keep things affordable.
1. Remote control toy. Toys that fly, drive or zoom with a remote control are super interactive and fun for kids of all ages. Bonus points if it lights up.
2. Shopkins. This toy is all the rage among little ones these days, and you can pick up a bag for less than ten bucks.
3. Mermaid tail blanket. Perfect for the little mermaid in your life, this cozy and adorable blanket is sure to be a hit.
4. Unicorn earbuds. These playful headphones will be music to any trendy kiddo's ears.
5. Kinetic sand. A fun gift for crafty kids, this magical sand is super fun to play with and sticks together so you can mold and shape it.
Top sites for cheap (but good) presents
These highly recommended sites know the importance of cheap but good quality presents. Hit them up for presents that won't destroy your budget.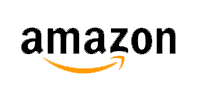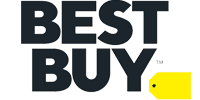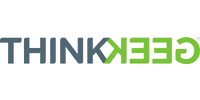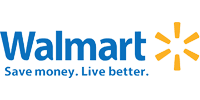 Back to top
How to choose gifts for under $10
Buying gifts on a budget can be difficult and time-consuming. Just because the gift doesn't cost you an arm and a leg doesn't mean you don't have to put the effort in and sometimes the less expensive gifts require the most time and effort. Here's a quick guide to help you choose your gifts.
Personality. Consider the personality of the person you're buying for. Are they loud and outgoing? If so they might enjoy an experience gift or something for entertaining. If they are more quiet they might enjoy something they can use at home or a gift card.
Occupation. The occupation of the person you are buying for can help you a lot because that is where they spend the majority of their time. Do they work in a physical job? If so, they might like a present that they can use to relax on the weekend. If they work in a technical job they might like the latest gadget or even an iTunes or Android store gift card to buy apps.
Do your research. Ask around – maybe their family or friends know what they might like. When large occasions such as Christmas are looming people often talk about gift ideas or things they would like to receive, so be sure to listen because they may be dropping subtle hints as to what they might like.
Back to top
Top deals
Popular US - Top Deals - US Shopping coupon codes
| Last checked | Code description | Code |
| --- | --- | --- |
| 27 Aug 2020 | 20% off orders totaling $600 or more | GOO**** |
| 21 Aug 2020 | Save 10% on your entire order of masks and PPE | FIN**** |
| 25 Aug 2020 | Save 10% on your next PPE order | FIN**** |
| 19 Aug 2020 | Save 25% on best-selling flowers and gifts | FLW**** |
| 4 Mar 2020 | $25 off sitewide | EYE**** |
Back to top
More guides on Finder