Finder is committed to editorial independence. While we receive compensation when you click links to partners, they do not influence our opinions or reviews. Learn how we make money.
How to get a divorce in Texas
There are various ways to get a divorce, but not all of them need to be difficult.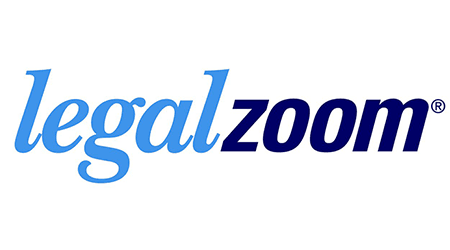 Personal or business legal advice
Prepaid legal plans available
100% satisfaction guarantee
Go to site
By the time you or your loved one has come to the difficult decision to divorce, the last thing you want to think about is navigating a potentially complicated and expensive process. If you and your spouse can agree on the terms of the divorce, for example, you may be able to complete the process online.
Here's what you need to know to get started in Texas: the requirements, the costs and paths you can take to complete your divorce.
Can I get a divorce in Texas?
To get a divorce in Texas, you or your spouse must have:
Lived in Texas for at least six months.
Lived in the county the divorce will be filed in for at least 90 days.
If you meet these requirements, you or your spouse can initiate the divorce process by filing a divorce petition.
In Texas, you do not need to prove any wrongdoing on your spouse's part to get a divorce (in other words, you can pursue a no-fault divorce). A common reason given for divorce is "irreconcilable differences," and you can get a divorce even without your spouse agreeing to it.
Can I get a divorce in Texas without going to court?
Whether you need to go to court depends on whether your divorce is contested or uncontested. Before you and your spouse can be divorced, you both need to reach an agreement on the divorce terms.
Contested divorce
If you do not agree on the terms, your divorce is contested. In this case, the issues you and your spouse disagree on may need to be settled by a court.
Even if you and your spouse disagree on some issues, you do not necessarily need to go to court. Here are a few alternative paths:
Mediation. Someone impartial helps you and your spouse come to an agreement.
Collaborative divorce. You and your spouse negotiate an agreement through lawyers trained in collaborative law.
Uncontested divorce
If you and your spouse agree on the terms of your divorce (meaning you have an uncontested divorce), you do not have to appear in court. It is possible to complete your divorce by drafting an agreement and filling out the appropriate forms, then sending them to the court.
There are various ways to complete an uncontested divorce, including:
Doing it yourself. Handling the divorce process yourself can be complicated, but it is possible.
Using an online divorce service. Online services like Wevorce and MyDivorcePapers offer self-guided divorce preparation. They can cost more than preparing your divorce entirely on your own, but they streamline the process by giving you structure and guidance.
Hiring lawyers. Family law lawyers can prepare your divorce and provide personalized guidance throughout the process. As we'll discuss in the next section, this will likely be your most expensive option.

How much will it cost?
It will cost you approximately $300 to file your divorce petition with the court. You may pay additional court fees depending on your county.
Additional costs for your divorce will vary depending on which route you take to resolve it. Here are approximate costs for various paths.
Doing it yourself
Preparing your divorce yourself will cost little to nothing besides additional court fees you may need to pay. However, the process takes more time, because you will need to conduct your own research and ensure you have filled out the divorce forms correctly.
Hiring lawyers
According to a study by Martindale Nolo Research, the average cost for a divorce in Texas is $15,600 when hiring divorce attorneys.
If your divorce is relatively simple, the cost will be around a few thousand dollars at a minimum. For complicated divorces (for example, those involving child custody), the cost could be as high as $34,000.
Typically, lawyers will bill you hourly — $300 per hour on average. If you choose to hire divorce lawyers, consider negotiating a flat fee for your divorce.
Using online divorce services
Online divorce services typically cost around a few hundred dollars. Costs vary depending on the benefits offered. For example, some services only help you prepare the right forms; others provide tutorials, professional review of your documents and spousal-support plans.
To give you an idea of the range of costs, here are a few online divorce websites and what they charge:
MyDivorcePapers: $159
Wevorce: $749
CompleteCase: $299
How long will it take?
By law, it will take at least 60 days before a divorce is finalized. Time starts ticking from when the divorce petition is filed with the court.
A divorce may take longer than 60 days, depending on the complexity of issues in the divorce and how much you and your spouse can agree on the terms.
Issues that could lengthen the divorce process include:
Division of property
Custody of children
Child support
According to a study by Martindale Nolo Research, the average divorce takes 12.5 months to complete with divorce attorneys. Whether you have children with your spouse affects this timing: about 10 months if no children and about 14 months if children are involved.
If you and your spouse agree on most issues, the details of your divorce could be settled relatively quickly. For example, an online service for uncontested divorces can help a couple come to a resolution in as little as a month. (By law, however, it takes 60 days before the marriage is legally ended.)
How do I prepare for filing online?
Online divorce services are for couples who can work together on divorce terms and who agree on most issues. To use one, you need to:
Know where your spouse is.
Agree with your spouse on the division of assets and property, as well as child-related matters.
Once you purchase a plan with your online divorce service, you will be given the relevant divorce forms for your county.
How to get a divorce online
Online divorce services like Wevorce and MyDivorcePapers make it easy to quickly get the divorce process rolling.
While the signup process may vary by service, in general you'll:
Go to the online divorce service website.
Enter your name and contact information.
Specify where you're filing and whether you have children.
Indicate your spouse's information and whether you know their whereabouts.
Enter a payment method and confirm to start the process.
Compare legal services
Getting a divorce online — now what?
If you've signed up for an online divorce service, you will be presented with the divorce forms you need to complete. You will also be given instructions on how to file the documents with your local court.
Rest assured that your online divorce service will guide you from the beginning to the end of the process, when you can move on to healing.
Frequently asked questions