Finder is committed to editorial independence. While we receive compensation when you click links to partners, they do not influence our opinions or reviews. Learn how we make money.
Getting a personal loan in your 40s: What you need to know
When borrowing can improve your financial health – and when it can hurt it.
Editor's choice: Credible Personal Loans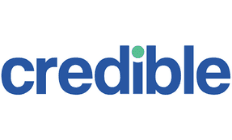 Loan range: $1,000-$100,000
Personalized rates in minutes
Funds as soon as 1 day
See your rate
You've been responsible for your personal finances for a while now and generally know how things work. You might have even paid off a personal loan or two.
When used responsibly, a personal loan can help you through financial tough spots and build solid ground for the next phase of life. But be careful of taking on more unnecessary debt that can hurt your financial stability.
5 ways to make the most of a personal loan in your 40s
You can benefit from a personal loan in your 40s to pay for unexpected expenses, make improvements to your life and home or to get yourself back on financial track. Carefully consider your unique situation and how a personal loan could help or hurt.
1. Investing in your personal well-being
If you've had nagging health problems you've been putting off for years, avoid possible expensive medical costs in the future by taking care of them now.
Your health insurance might cover routine procedures, but not everything. And while some providers offer in-house financing, it might not come with as favorable rates and terms as a personal loan. Here are some healthcare scenarios where a personal loan might come in handy.
Going to the dentist. You need a new crown, but your insurance doesn't cover it. Or you've ignored a cavity or cracked tooth for years and now you need an emergency root canal. A personal loan can help you cover dental expenses when you just can't wait.
Getting weight loss surgery. Your doctor has warned you that you need to lose weight to avoid health complications in the future. You're a good candidate for bariatric surgery, but your insurance provider doesn't cover the whole cost. A personal loan can help.
Ditching the glasses and contacts. Paying for a yearly supply of contacts and getting a new pair of glasses can add up — especially if you regularly lose them. Investing in laser eye surgery can help you save in the future, and a personal loan can help cover those costs.
Transitioning. You might not have been able to fully express your gender before, but now you're ready for the procedures involved in transitioning. Getting coverage can be particularly complicated for transgender individuals, and a personal loan is one of the options to consider.
Explore our guide and 20+ medical loans
2. Taking care of your parents
If your parents need assistance, chances are they aren't earning the income they need to take out a loan themselves. A personal loan can help cover one-time costs like medical procedures or home improvements that they need now but can't afford up front.
Personal loans aren't great long-term solutions, however. Consider other senior care financing options if you need help with day-to-day living costs.
3. Invest in your family and children's future
A personal loan can help you start a family and build the foundation for your children's futures. Here are several ways to use it.
In vitro fertilization (IVF). Whether you froze your own eggs or plan to use someone else's, IVF can set you back tens of thousands of dollars. While you might not want to use a personal loan to cover the full cost — it can get expensive — an IVF loan could help where friends, family and grants can't.
Adoption. Adopting a child can cost as much as $30,000 — likely more than you have saved — and a personal loan can help. But you'll want to consider all of your options before deciding which works best for you.
Surrogacy. Hiring a surrogate to carry your child can cost even more than IVF, with expenses ranging from $60,000 to as much as $240,000. And like with IVF, there are several different financing options to choose from, including personal loans.
Sending your kids to a good school. If you think private education is your child's best chance at success, a personal loan can help cover K–12 education costs when scholarships fall through. It can be an expensive long-term solution, however.
Extracurriculars. Colleges love applicants who've invested extra time in one particular passion project, be it violin lessons or soccer. Taking out a personal loan to send your kids to a specialized summer camp or after-school program can help set them up for success and teach them skills they may not learn in school.
4. Making home repairs
A personal loan can be used for emergency fixes like a damaged roof or mold problem that could hurt the value of your home if left alone. And if you make energy-saving changes like installing solar panels or low-pressure faucets, you could end up saving on utilities.
Or you might want to save up for less-urgent renovations, like retiling your bathroom or installing a home sensory deprivation tank. A personal loan can help with these expenses, too. And even better, these improvements can increase the value of your house if you want to sell.
5. Refinancing and consolidating debts
The average credit score for someone in their 40s is 685. That's 14 points higher than their 30-something counterparts, and 33 points higher than someone in their 20s. If you're paying off a personal loan, car loan or private student loan, consider refinancing if your credit score has increased.
And if you're struggling with credit card debt, look into using a debt consolidation loan to help you pay it off at a more competitive rate.
Compare personal loan providers
When a personal loan might not be the right choice
Taking on extra debt when it's not necessary can hurt you down the road. If you find you can't buy the things you want, you might be tempted to take out even more loans. Or worse, you won't have enough to retire when you planned. Here are a few situations when avoiding a personal loan could be a smart move.
1. Investing in the stock market
Investing in stocks and bonds is risky — that's why people have the potential to make big money. But the stock market is unpredictable. Borrowing money in the hopes of making money is a gamble that could leave you worse off than when you started. If your stocks lose value, you'll still have to pay off the original amount you invested, plus interest and fees.
Instead, consider upping your 401(k) contributions at work and opening other retirement accounts. If still want to invest on your own, you can use apps like Acorns to invest your change when you make purchases.
2. Buying unnecessary expensive items
You might have the personal and financial freedom to buy that boat or motorcycle that you've always wanted. But taking out a personal loan to buy an expensive luxury item makes it more expensive in the long run. Instead, consider making a budget and saving up until you can afford a good chunk of it on your own.
3. Covering bills when you have other options
While a personal loan can help out with time-sensitive costs like medical bills or back taxes, it shouldn't be the first option you turn to.
You can often negotiate your medical bills with your insurance provider or sign up for an interest-free payment plan. Some hospitals even offer unadvertised discounts if you pay the whole thing up front. If you're struggling with your taxes, ask for an extension or a repayment plan before you take on debt.
3 tips to stay financially healthy in your 40s
Double down on saving for retirement. You only have a few decades before you're eligible for Social Security benefits and Medicare. Pay attention to your retirement accounts and consider investing more each month if you can afford it. It's not as far away as you might think.
Think about life insurance. If you're just starting a family that depends on you financially, life insurance can be particularly useful in your 40s. While not as cheap as it might have been in your 30s, each year you wait, the more expensive it gets.
Add to your emergency fund. With more expenses comes more responsibility — meaning that when things go wrong, you might need more than $400 on hand. Try to have around three to six months' salary stashed away so you won't have to take on extra debt.
Bottom line
Personal loans can help set yourself and your family up for a bright and stable future. But taking on unnecessary debt at your age can make things a lot more difficult when you're ready to retire.
If you want to learn more about how personal loans work or compare lenders, visit our guide.
Frequently asked questions
Personal loan guides by age…
Picture: Shutterstock