Finder is committed to editorial independence. While we receive compensation when you click links to partners, they do not influence our content.
Getting a personal loan in your 30s: What you need to know
How borrowing wisely can help you build a better future.
Editor's choice: Upstart personal loans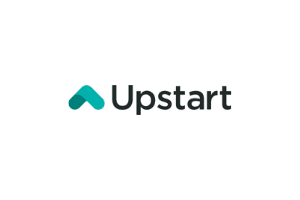 Work and education get you better rates
Fair credit OK
No prepayment penalty
See my rate
While you may not have everything figured out yet by your 30s, adulthood probably doesn't feel like a distant memory anymore. And since taking on more responsibilities can sometimes be expensive, a personal loan is a solid option in some cases.
Compare personal loan providers
How 30-somethings can use a personal loan
If you've been making on-time debt payments, it's likely that you have a good or excellent credit score and solid credit history. The average credit score for 30-somethings is 671 — good enough to qualify for a loan with most lenders. Put that score to use by making beneficial purchases.
1. Refinancing and consolidating your debt
If your credit score has improved or you've paid off debt since you last took out a loan, consider refinancing. This works by taking out a loan with more favorable rates and terms to pay off your current loan.
Racked up a lot of credit card debt in your 20s? Consider a debt consolidation loan. It's similar to personal loan refinancing, but instead of paying off a lender, you pay off your credit card balances. You can also consolidate other types of debt — like personal loans — with a debt consolidation loan.
2. Investing in your health and career
Sometimes you need to spend money to save money. When you're in a strong financial position and can handle a little debt, an investment in personal care could help you cut down on long-term personal expenses.
For example, if you spend hundreds on contacts and glasses each year, taking out a personal loan to pay for LASIK surgery can save you in the long run. Need dental work that your insurance doesn't cover? A personal loan to fix the problem now could help you avoid more costly procedures in the future.
It doesn't have to just be about health. If you're thinking of switching careers or need more training to get that big promotion, consider taking a training or certificate course. A personal loan can help with those upfront costs.
3. Renovating your home
If you buy a house in your 30s, taking out a home improvement loan not only gets you that deck you've always dreamed of, but it can increase the value of your property. And if you choose to use the funds to install solar panels or other eco-friendly devices, you could save in utilities for years to come.
A personal loan can also help you cover the cost of urgent fixes like a moldy kitchen or leaky roof, which makes your home more livable and valuable.
4. Starting a family
Having kids is expensive. While you might not want to take on a lot of debt before taking on the huge cost of having a child, a personal loan can help you make it over several hurdles:
When to avoid taking out a personal loan
Taking on more debt isn't always the right choice in your 30s — especially if you're in one of these situations:
You're struggling to save for retirement. Contributing to your 401(k) to meet your long-term goals — especially if your company matches what you put away — should come first.
You're planning on buying a house.

Hold off on taking out a loan so you can qualify for the lowest mortgage rates.

You're worried about layoffs. Wait until your employment is on more stable ground to ensure you're able to afford repayments.
3 tips for strengthening your finances in your 30s
Open an IRA. You might already have a 401(k) through your employer. But to maximize your retirement savings, consider opening a Roth IRA to help you save even more.
Consider disability and life insurance. If you think you might want life insurance, consider getting a policy while you're in your 30s. That's because rates increase the older you get. Disability insurance can also cover you if you get injured or sick and can't work.
Decide if buying a home makes sense. If you move around a lot, renting might be a more financially reasonable option for you. If buying a home is in your plan, take steps to save up for the down payment on a mortgage. Using a budgeting app like Mint can help you reach your goals with minimal work.
Look ahead to a checklist of things you'll want done by 40
Don't have good credit? Build up your score before applying for a personal loan
Your credit score is one of the most important factors lenders look at when you apply for a loan. Learn how you can up your rating by reading our 13 tips to improve your credit score.
Bottom line
If you borrow wisely, a personal loan can help you build the life and family you've always wanted while helping you save in the long run. But taking on debt at the wrong time can also get in the way of reaching your personal goals. Before you take out a loan, make sure you know what you're getting into by checking out our guide to personal loans.
Frequently asked questions
Personal loan guides by age…
More guides on Finder