Gamestop jumps 22% on word it plans to offer an NFT marketplace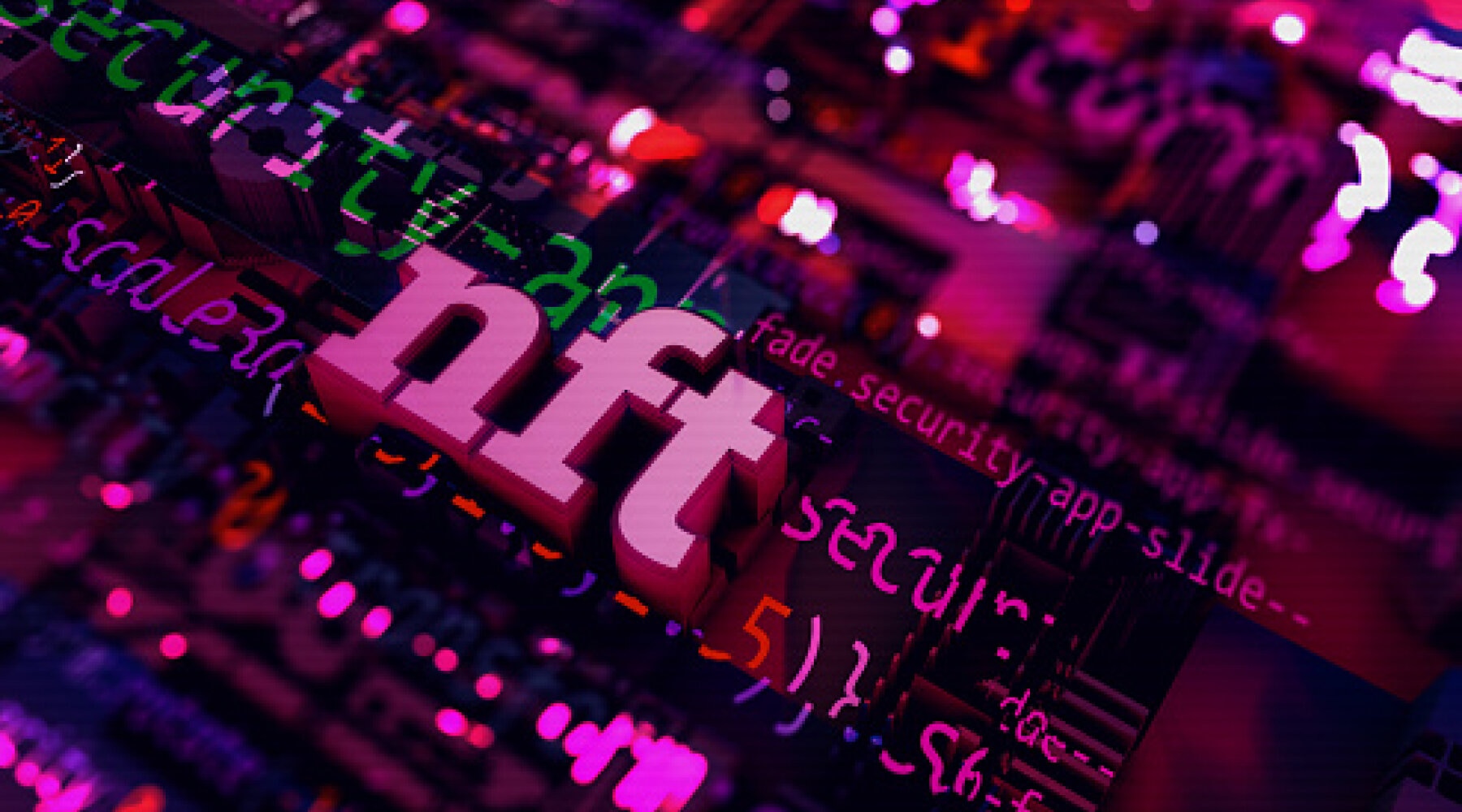 The company looks to shift to a more general technology company to increase its addressable market.
Gamestop (GME) is back in the news and surging on word that it's planning to create a marketplace for nonfungible tokens, or NFTs.
The Wall Street Journal reported Thursday after the market closed that GameStop is moving into the NFT space. The plan has been in motion for months, another source confirmed to CNBC. GameStop also apparently plans to establish cryptocurrency partnerships to create games and items for the marketplace.
Shares of Gamestop opened 22% higher Friday, though the gain quickly faded to wrap up the week. Its shares are down around 12% total in 2022 and more than 70% from its 52-week high.
Is Gamestop's move into NFTs part of the plan to revitalize the company?
Gamestop stock performance
Gamestop's total global sales were falling prior to COVID hitting, as customers have been increasingly turning to digital versions of games. The company reported a $471 million loss in fiscal 2019 and a $215 million loss in fiscal 2020.
But shares of Gamestop surged by around 2,300% a year ago when retail investors, orchestrated by a group on Reddit called WallStreetBets, banded together to drive the price higher.
The stock has since slipped and is down by more than 70% from this high.
What happened?
Gamestop stock and other meme stock rallies have played out in many waves since the initial surge last year.
Most recently, Gamestop reported losses that widened in the fiscal third quarter, driving the stock to a low it hadn't seen since mid-2021. The video game retailer's net loss grew to $105.4 million from a loss of $18.8 million a year earlier.
In March 2021, GameStop tapped Chewy cofounder Ryan Cohen to lead the company's shift to e-commerce. Cohen sent an open letter to Gamestop's board of directors in November 2020, urging the company to rethink its business plan and make a harder push into e-commerce opportunities.
"GameStop needs to evolve into a technology company that delights gamers and delivers exceptional digital experiences — not remain a video game retailer that over prioritizes its brick-and-mortar footprint and stumbles around the online ecosystem," Cohen said in the letter.
Aside from diamond-handed Redditors that may never sell the stock, other investors may not see the stock at its current price to be of fair value.
Are NFTs part of the plan to revamp the company?
GameStop laid out its future ambitions in conjunction with its second-quarter 2021 earnings report, saying it's taking steps to evolve from a video game retailer to a more general technology company.
"GameStop has two long-term goals: delighting customers and delivering value for stockholders. We are evolving from a video game retailer to a technology company that connects customers with games, entertainment and a wide assortment of products," the retailer said in an SEC filing. "We are focused on offering vast product selection, competitive pricing and fast shipping — supported by high-touch customer service and a frictionless e-commerce and in-store experience."
To accomplish this, Gamestop aims to expand its addressable market by "growing [its] product catalog across consumer electronics, collectibles, toys and other categories." The company also plans to expand its fulfillment operations to get games to customers faster.
At the time of publication, Matt Miczulski did not own shares of Gamestop.
Information on this page is for educational purposes only. Finder is not an advisor or brokerage service, and we don't recommend investors to trade specific stocks or other investments.
Finder is not a client of any featured partner. We may be paid a fee for referring prospective clients to a partner, though it is not a recommendation to invest in any one partner.