Gala Games developer overview
A next-generation blockchain platform that's redefining the gaming industry through decentralization.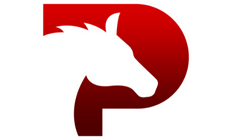 Passive blockchain game
Breed and race NFT horses
Buy and sell NFTs
Earn Vigorus (VIS)
Go to site
Disclaimer: This page is not financial advice or an endorsement of digital assets, providers or services. Digital assets are volatile and risky, and past performance is no guarantee of future results. Potential regulations or policies can affect their availability and services provided. Talk with a financial professional before making a decision. Finder or the author may own cryptocurrency discussed on this page.
Unlike the traditional gaming industry, the future of Gala Games is not shaped in a vacuum. Instead, decisions are controlled by its players in a fully decentralized ecosystem instead of being kept within its team.
Learn more about Gala Games and how its ecosystem works in this review.
About Gala Games
Gala Games is a blockchain-based gaming platform that integrates play-to-earn (P2E) mechanics and nonfungible tokens (NFT), allowing players to vote on key game development decisions and retain full ownership of their in-game assets.
The Gala Games network consists mainly of player-run "Founder's nodes," its native token GALA and a series of emerging blockchain games. Currently, Gala Games has 10 titles under its wing — nine of which are in development — and 1.3 million+ monthly active users.
In this ecosystem, players can submit game proposals, which are voted on by the community to decide if it should be funded and developed.
Gala Games was founded in 2019 by Eric Schiermeyer, Wright Thurston and Michael McCarthy. According to its website, the team has over 90 employees and is supported by notable partners including Flare, Mazer Gaming, Bitrue, Brave and Polygon.
What is GALA?
The Gala Games Coin (GALA) is the digital utility token of the Gala Games ecosystem. It's an ERC-20 token on the Ethereum blockchain, but it also exists on the Binance Smart Chain as a BEP20 token.
GALA serves several functions:
Vote on key decisions that shape the Gala Games network
Reward incentives for node operators
In-game rewards for players who participate in the platform's games
Payment for NFTs and items in the Gala Shop
P2P payments
Pros
Players are incentivized with in-game rewards for their participation.
Free-to-play options available.
Wide range of high-quality games in development and playable titles are well-received.
Partnered with One Tree Planted project to stay carbon-negative throughout its entire suite of products.
Cons
No secondary trading for Gala Node license.
Currently operating on the Ethereum blockchain, which often incurs high gas fees for transactions.
Faces tough competition from other decentralized games including The Sandbox and Decentraland.
List of Gala Games titles
There are currently 10 games in development or launched on the Gala Games platform:
Game Title
Description
Other details

A strategic farming and town-building game that allows players to earn TOWN tokens. Compete with other champions and work your way up the leaderboard.
Genre: Simulation
Development status: Beta
Platform: Browser

Sign up

Spider Tanks

A free-to-play PVP brawler where players deck out unique tanks with weapons and battle it out in an arena.
Genre: PvP Brawler
Developer: Gamedia
Development status: Beta
Platform: PC

Superior

Explore a sprawling hyperstylized universe in this co-op, third-person shooter as you hunt down superheroes that have turned into evil abominations.
Genre: Rogulite, Third-person shooter
Developer: Drifter
Development status: In development
Platform: PC

The Walking Dead: Empires

A multiplayer survival game set in the treacherous world of AMC's The Walking Dead. Gather supplies, team up with allies, compete against maniacal foes and stay alive.
Genre: Survival MMORPG
Developer: Ember Entertainment
Development status: In development
Platform: PC

Legends Reborn

Build your dream deck, summon mythical creatures and battle your way to the top with this strategic card game.
Genre: Card, Strategy
Developer: Kung Fu Factory
Development status: In development
Platform: Mac/PC

Explore deep woods and dungeons, battle monsters and more in this open-world fantasy RPG.
Genre: Fantasy RPG
Developer: Gala Games
Development status: In-development
Platform: Mac/PC

Legacy

Unleash your entrepreneurial side with this P2E business simulation game. Build and customize your own town and products to maximize your profits.
Genre: Business Sim
Developer: 22cans
Development status: In-development
Platform: Mac/PC

Last Expedition

Face off against a hostile alien world in this AAA first-person shooter game powered by blockchain technology and play-to-earn mechanics.
Genre: Survival FPS
Developer: Certain Affinity
Development status: Pending node vote
Platform: PC

Echoes of Empire

Bring glory and defend the galaxy in this epic, 4X sci-fi strategy game. Recruit heroes, craft legendary weapons and assemble your own starship fleets as you battle other fractions.
Genre: Strategy, 4X
Developer: Ion Games
Development status: In-development
Platform: Mac/PC

Fortitude

An intense and action-packed PvP tower defense game. Fortitude is set in a dark fantasy world where players compete against one another to both invade and defend villages.
Genre: Tower Defense
Developer: Round2
Development status: In-development
Platform: PC
*Note: Information provided is accurate at the time of writing, 16 May 2022.
Gala's NFT collection
On April 27, Gala Games launched its own AI-powered digital pet NFT collection known as Fuzzles. These Fuzzles are ERC-721 NFTs native to Ethereum and come in a limited supply of 9,997.
Aside from being cute and whimsical, each Fuzzle reacts and adapts to human speech to develop its own assertive personality. Learn more about these metaversal companions in our Fuzzle NFT guide.
Get your Fuzzle NFT
What is a Gala Node?
Gala Games operates on an NFT-based node system that's supported by users that manage the nodes from their home computers.
In return for their contribution to the network, node operators earn rewards in the form of tokens, exclusive NFTs and other perks. However, the nodes must be active for at least six hours daily to unlock these rewards.
Gala Games offers two types of node licenses, which will be minted as NFTs:
Founder's node. Supports the Gala Network and rewards operators for their contribution to the network in GALA, individual game tokens and NFTs.
Game-specific nodes. Supports a specific game ecosystem to receive in-game rewards. Only Town Star Nodes are sold at the time of writing. Owners also have the ability to earn the in-game token, TOWN.
How much do Gala Nodes cost?
For every 100 gala nodes sold, the price increases by $100. This pricing structure is designed to deter large investors (commonly referred to as whales) from scooping up a massive amount of nodes and trying to control the network.
At the time of writing, a Gala Founder's Node is priced at 1.51055 million GALA, which is approximately US$101,448.39.
Gala Games community
Gala Games has several social media channels available for its community to connect with its team. Get the latest dibs on Gala Games on:
Twitter
Discord
Facebook
YouTube
Other crypto games and NFT projects
Bottom line
Back in January 2022, Gala Games announced that it's in the final stages of launching its very own blockchain. The main reason behind the development of their proprietary blockchain is to overcome the obstacles that the platform is facing, specifically Ethereum's high transaction fees and network congestion.
In addition, Gala Games revealed other exciting offerings, including its own NFT music site titled Gala Music in February 2022. This project allows creators to distribute their music as NFTs and earn from their proceeds.
While we expect further expansion of the Gala Ecosystem in the near future, its roadmap is somewhat unclear at the moment.
So if you're deciding to invest in Gala Games — whether to own and operate a Gala Node, purchase GALA tokens, or play any of its blockchain-based games — dive into its socials to check out what its community is saying before putting your money into it.