FundRocket giving local businesses a 'stimulus' of $1,000 at 0%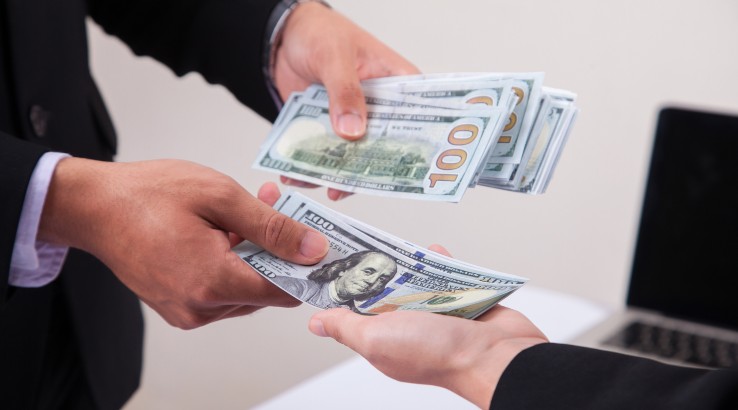 No credit check or collateral are required for these short-term loans.
Data and software company Womply announced Tuesday it has started offering interest-free loans in partnership with online lender FundRocket. Small businesses affected by the COVID-19 outbreak can apply for up to $1,000 without paying interest or fees through Womply and FundRocket's Stimulus 2020 program.
How it works
Small business owners can apply for the Stimulus 2020 loan by creating an account on Womply and connecting their business bank account. Once set up, owners should contact Womply to express their interest in the loan either by email at support@womply.com or by phone at 855-929-9111.
Womply then sends eligible businesses a link to the online application on FundRocket, which takes a couple minutes to complete, according to Womply and FundRocket. Once approved, FundRocket sends the funds through ACH directly into the business bank account, which usually arrives the next business day.
Business owners have two weeks before FundRocket starts collecting payments of 10% of weekly sales or $100 — whichever is lower. If a business doesn't have any sales that week, it doesn't have to pay. Repayments continue until the balance is fully paid off.
Businesses can also take advantage of Womply software for free. Womply's free software allows businesses to track their reputations on sites like Yelp, OpenTable and TripAdvisor, as well as track customer loyalty and insights on how your business compares to the competition.
No credit requirements
Businesses only need to have a verified bank account and be located in the United States to qualify. Unlike most business loans, business owners don't need to pass a credit check or provide collateral to qualify.
However, Womply and FundRocket reserve the right to deny a business they believe is acting suspiciously, according to the Stimulus 2020 website.
Financing to stimulate the economy
The Stimulus 2020 program comes as the government and financial institutions ramp up to offer aid to small businesses reeling from the economic impact of the coronavirus.
The Small Business Administration (SBA) is offering up to $2 million in disaster loans at 2.75% interest to nonprofits and 3.75% interest to small businesses. Applications are available through the SBA disaster loan website.
U.S. Bank announced on Friday that it would start offering term loans from $5,000 to $250,00 at rates 2% lower than what businesses would have normally received. It's also offering lines of credit from $10,000 to $250,000 at rates 1% lower than businesses would have received.
The moves are partly intended to counter the economic impact of increasingly tight government restrictions on businesses in an attempt to slow the spread of COVID-19.
New York, New Jersey and Connecticut banned gatherings of more than 50 people on Monday and ordered gyms, casinos and movie theaters to close starting Monday night.
Washington state on Tuesday ordered the shutdown of restaurants, bars, entertainment and recreational facilities like gyms.
San Francisco and five other Bay-Area counties ordered residents to stay home unless they need to take care of essentials, like grocery shopping, seeking medical treatment or going to the pharmacy.
New York City Mayor Bill de Blasio on Tuesday warned that the economic impact of the coronavirus could be similar to the Great Depression for residents of the city.