You can now watch fuboTV on Xbox One — in 4K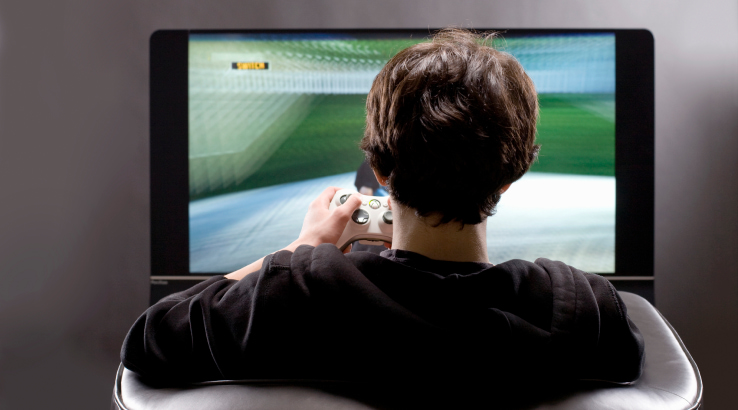 With its new Xbox One app, the TV service is first among its competitors to stream in 4K video.
Tens of millions of people can now stream their favorite sports, news and entertainment TV channels, along with thousands of movies and TV shows, right from their gaming console thanks to fuboTV's addition of a new Xbox One app.
And if you have an Xbox One X or Xbox One S, you can watch in ultra high definition 4K. No other virtual multichannel video programming distributor (MVPD) — the Internet version of cable or satellite TV services — streams TV in 4K video, the company claims. That puts fuboTV ahead of competitors like YouTube TV, Hulu Live, Sling TV, DirectTV Now, PlayStation Vue and Philo in terms of video quality.
How to set up fuboTV on your Xbox
Existing fuboTV customers can search for the fuboTV app in the Microsoft Store on their Xbox, then log in with their username and password.
New fuboTV customers can also find the app in the Microsoft Store on their Xbox, then take a one-week free trial or subscribe with no contract for one of the TV packages, starting at $54.99 per month.
With nearly 47 million Xbox One owners, according to Statista, there's a vast audience eligible to cut the cord and stream through their console.
Once installed, the app will be continuously updated with new features. Already fuboTV is working on adding remote control capabilities like quick restart, jump ahead/jump back :15 during playback and providing thumbnail previews during scrubbing, as well as optimizing Xbox's faster load times to ensure less buffering.
"At a time when it's more important than ever to stay informed with the latest news and be entertained at home with movies, TV shows and the coming return of live sports, we're thrilled to bring the fuboTV app to the Xbox One," said Vice President of Business Development Min Kim.
What you can do with fuboTV
In addition to watching more than 100 of the most popular TV channels, fuboTV lets you:
Watch on two or more screens at the same time, depending on your subscription plan.
DVR on the cloud at least 30 hours of TV.
Record an entire series, including future episodes.
Flip through channels while watching live video.
Personalize the service with up to six user profiles.
On what other devices can you watch fuboTV?
While the company plans to launch apps on other gaming consoles and smart TVs, here's how you can currently stream fuboTV:
Internet browsers: Chrome, Edge, Firefox and Safari
iPhone/iPad/iPod
Android devices
Apple TV
Android TV
Chromecast
Amazon Fire TV
Samsung Smart TV
Roku
Photo credit: Getty Images