Fox Launches Black Streaming Service Fox Soul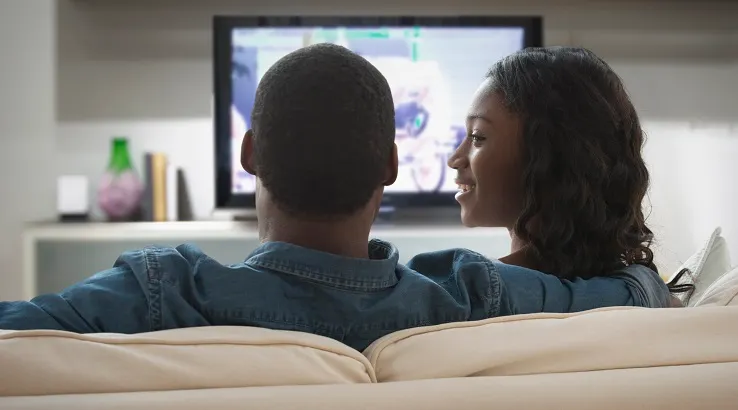 In what might either be a return to form, a pandering act, or both, Fox launched a black talkshow-focused streaming package.
Depending on who you ask, we are living in a golden era for black television. With the advent of two black-owned television production studios — Tyler Perry Studios and Oprah Winfrey's Harpo Studios — and four black-oriented TV networks, programs like Insecure, Black-ish, Grown-ish, Black Lightning, Tamron Hall, How to Get Away with Murder, Empire, American Soul, Claws, Godfather of Harlem, Boomerang, David Makes Man, Ambitions, Southside, A Black Lady Sketch Show, and The Haves and the Have Nots bolster the black representation on American television that was largely missing in the post-Cosby Show era.
This, however, may not be enough for some. Fox, for example, has announced the launch of a new live television channel aimed at the African-American demographics. The channel, entitled Fox Soul, reflects Fox's strategy following the sale of its entertainment division to Disney to focus on non-scripted programming.
Per an announcement shared with the Wrap, Fox Soul will "aim to celebrate black culture and highlight the real topics that affect the everyday lives of the African American community through frank and insightful dialogue with local and national influencers."
"We are proud to debut this African American focused channel, created by and for the members of the black community. We intend to inform, inspire, and empower our viewers by meeting their needs for authentic conversations on topics relevant to our lives," James DuBose, head of programming for Fox Soul, said, per the Wrap.
This new strategy places Fox squarely in the line of controversy. The Fox News Channel has been regularly criticized for its allegedly racist reporting and content, which may lead some to argue that the company's current strategy may amount to pandering or, worse, an attempt to cash in on current streaming trends. BET+, a joint venture between BET Networks and Tyler Perry Studios, launched in September.
This, however, may be an attempt at a return to form for Fox. During the early post-Cosby Show era, Fox was one of the largest producers of black television.
Fox Soul will air black-oriented talk shows. The channel's slate of original programming will include shows like "On the 7 with Dr. Sean," "The Mike and Donny Show," "The Tammi Mac Late Show," "Out Loud with Claudia Jordan," "Fit and Fab with Elise Neal," and "One on One with Keyshia Cole." Fox Soul will also air shows produced by Fox affiliates, like "Later with Leon," "The Q," "Dish Nation," "The Isiah Factor: Uncensored" and "Street Soldiers with Lisa Evers."
The channel will air its original content from 6 pm PST to 10 pm PST (9 pm EST to 1 am EST) weeknights, followed by two hours of the affiliate-produced content. The remainder of the programming day will be filled in by reruns of Fox's past black programming, such as "Livin' Single," "Martin," "In Living Color," "Star," and "Roc."
"FOX SOUL slaps down misnomers about our people and celebrates our culture and our excellence. I could not have asked for a better platform to speak greatness about and into my community. I'm confident our content will live up to its purpose and tagline, 'Our Voice, Our Truth,'" Tammi Mac, host of "The Tammi Mac Late Show," said.