Finder is committed to editorial independence. While we receive compensation when you click links to partners, they do not influence our content.
The best foundations for pale skin
We tried 12 picks to help you find the perfect coverage for your fair skin.
If you're as fair-skinned as I am, you know that finding a foundation that doesn't look too dark or downright orange can be a serious challenge. I've often picked up the lightest shade a brand offers, only to find that it was formulated with someone several shades darker than me in mind.
So rest assured, the following reviews of foundations for pale skin were specifically written by somebody who gets it. I understand the woes of the dreaded face-neck foundation line that won't blend.
After nearly a decade of informal research and weeks of testing, here are reviews of 12 super-pale foundations with no holds barred. No BB creams, CC creams, tinted moisturizers or other foundation wannabes were allowed: only medium- to full-coverage liquid foundations. The good, the bad, the ugly and the very best are all here, so you'll know what to avoid and what to stock up on.
Sit back, relax and get ready to find your perfect foundation, porcelain princesses.
Of the the 13 foundations tried:
The not-so-good:
NYX Total Control Drop Foundation in 01 Pale, $14 at Ulta
I wasn't crazy about this foundation because it's pretty greasy and feels like it's sliding off your face. You use a dropper to get the product out of the bottle and the formula is very, very thin. I felt like it sunk into all of my facial flaws, emphasizing them. Although the tone was light enough, the foundation didn't blend well into my skin.
---
Almay Smart Shade in 100 My Best Light, $13.99 at Ulta
Maybe it's just me, but I thought this foundation was seriously weird and wouldn't recommend it. Besides being way too dark for me, the formula is filled with black flecks that resemble sand. I think most foundations are worth trying, but save your money for something better than this one.
---
Dermablend Smooth Liquid Camo Foundation in Linen, $38 at Ulta
I don't like this foundation because it's simply too dark for pale skin. Although the shade Linen looks light and beautiful on the Ulta website, in the store it's pure orange on someone as fair as me. The formula was too thick and difficult to blend.
---
Too Faced Born This Way Undetectable Medium-to-Full Coverage Foundation in Swan, $39 at Ulta
The shade matched my skin tone, but I didn't care for the way the formula blended. When I tried to blend it into my skin, the foundation turned powdery and appeared to sit on top of my skin instead of blending in. It's fairly thin, which is OK since the bottle is a pump-style dispenser, but it doesn't settle into the face as well as I'd like.
https://www.ulta.com/born-this-way-undetectable-medium-full-coverage-foundation?productId=xlsImpprod12621017
Back to top
The ones you should try:
Best full-coverage foundation:
Laura Geller Cover Lock Cream Foundation in Porcelain, $38 at Macy's
This foundation provides great full coverage to perfect your skin. It's neutral tone can be worn by pale girls with yellow, red or neutral undertones. The formula is very thick, so it doesn't sink into your face and highlight imperfections like many water-based options do. The bottle could use some improvement, however: The product just squirts out a little hole in the bottom, so it gets messy and a lot of product is wasted.
---
Best foundation for pale skin with pink undertones: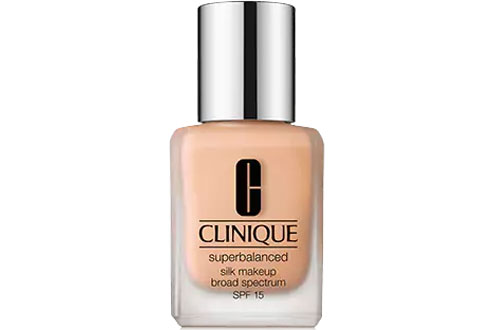 Shop now
Clinique Superbalanced in Silk One, $26 at Sephora
With SPF 15 and an easy-to-blend consistancy, I love this comparatively affordable foundation option. My skin has very pink undertones, and it wears perfectly for me when I'm going for a natural look. Bonus: This makeup is oil-free so it won't irritate your skin or make you break out.
---
Best foundation for pale skin with yellow undertones: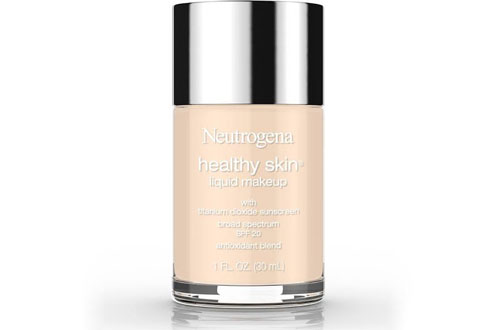 Shop now
Neutrogena Healthy Skin Liquid Makeup in Classic Ivory 10, $13.99 at Ulta
This one is definitely a winning shade for yellow skin tones. The formula is a perfect consistency that nicely balances thick and thin, and the shade is light enough for fair skin. I love that it includes SPF 20, because super-fair girls like me definitely need it. I wish the bottle had a pump instead of just a screw off top, but for $13.99, it's a great value.
---
Best drugstore foundation: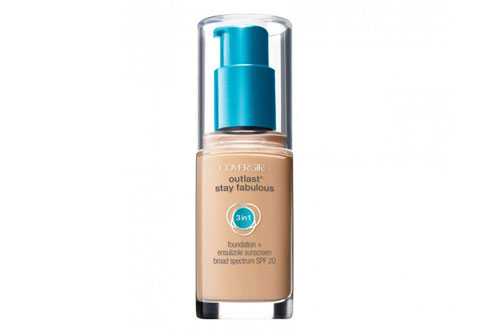 CoverGirl Outlast 3-in-1 Foundation in 805 Ivory, $11.99 from CVS
If you want a great foundation that won't break the bank, I'd highly recommend this one. It has a great consistency: It comes out feeling pretty thick, but thins out to blend nicely into your face. The tone is fairly neutral and could be worn by someone with red or yellow undertones. It's the cheapest foundation I tried, and it's definitely one of the best.
---
Best foundation for pale, dry skin: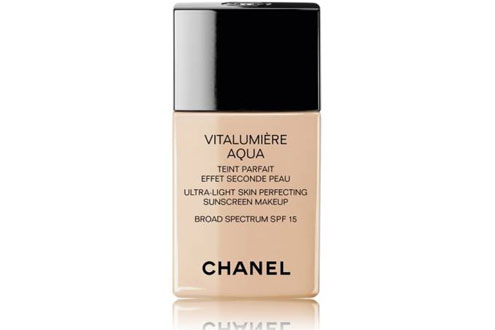 Shop now
Chanel Vitalumière Aqua in 12 Beige Rosé, $50 at Nordstrom
This is one of my favorite go-to foundations. It's easy to use and hydrating. Apply a water-based foundation like this one with a brush instead of a sponge or you'll waste a lot of product. My one qualm about the Chanel foundation is that it starts to turn a little orange in the bottle over time. As long as you go through a bottle every six months or so, it shouldn't be a problem.
---
Best foundation for pale, oily skin: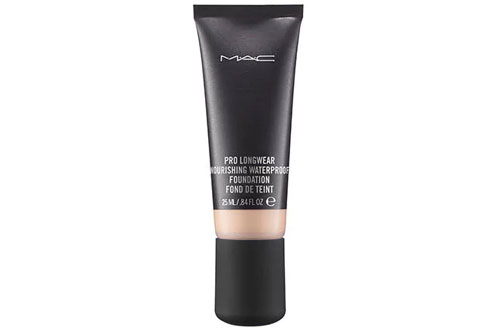 Shop now
MAC Pro Longwear Nourishing Waterproof Foundation in NW15, $36 at Ulta
If you have oily skin, this foundation is definitely a winner. The shade is light enough and it provides full coverage that won't budge. It's waterproof and will cover all your shininess throughout the day. Since it's oil free, it won't add more unnecessary grease to your face or make you break out. And dang, it blends well.
---
Best foundation for pale skin: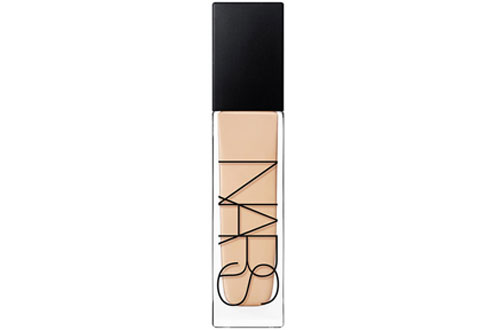 Shop now
NARS Natural Radiant Longwear Foundation in Oslo, $49 from Sephora
If you're as pale as me, you'll rejoice when you try this shade. While it's made for pink undertones, it's fairly neutral so if you're on the fence, I would at least get a sample. This NARS formula has a perfect consistency and blends easily and beautifully into your skin. No orange lines here, that's for sure. I wish the bottle had a pump dispenser since it's almost $50.
---
Best foundation for pale skin with redness: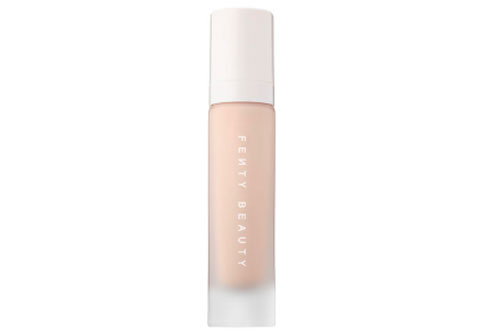 Shop now
Fenty Beauty Pro Filt'r Soft Matte Longwear Foundation in 100, $35 from Sephora
If you have redness and want to hide it, Rihanna's makeup line is a great choice for you. Each shade comes in three tones, but if you want to eliminate redness, I would choose the neutral one for a perfect match. The foundation is very light to match pale skin. Plus, it's full-coverage to eliminate any and all redness for a perfectly airbrushed complexion. You'll fall in love with the red-free, shine-free finish.
---
Back to top
Bottom line
Winning foundations from brands like Chanel and MAC make it easy to achieve glowing skin. With a range of super-fair shades, you won't have to worry about looking orange ever again.
Our top makeup deals
Back to top
Latest makeup news: