Ford offers new car buyers up to 6 months of payment relief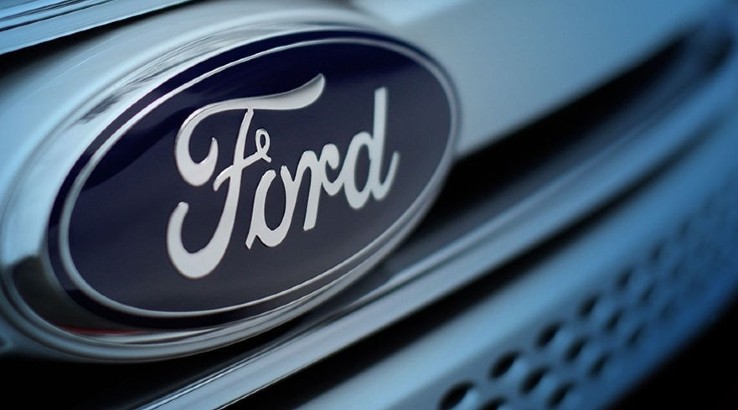 The "Built to Lend a Hand" program is open to eligible new car buyers across the US.
In response to the coronavirus pandemic, Ford revealed its plan to extend financial assistance to new car buyers last Thursday, joining a growing list of automakers.
Developed with its car dealers across the country, the "Built to Lend a Hand" program offers up to six months of payment relief for buyers who purchase 2019 and 2020 models and finance through Ford Credit. There's one exclusion: the F-Series Super Duty.
Under the program, Ford will cover three months of payments, and customers can defer payments for another three months.
"Our dealers are incredibly connected to their communities," said Kumar Galhotra, president of Ford North America, when announcing the program.
"They're willing to lend a hand by doing whatever it takes to help our customers in this time of need," Galhotra said.
Other ways Ford is helping its customers
In line with social distancing guidelines, Ford dealers will offer an online sales experience to customers interested in purchasing a new vehicle, as well as remote vehicle delivery where possible.
They will also allow customers to schedule appointments and request roadside assistance through the FordPass app.
Finally, customers who are struggling to make their repayments can call a dedicated hotline to discuss their options.
These guidelines are in place until the end of April.
Compare companies offering financial assistance to new car buyers
Ford is one of many automakers providing payment relief for new car buyers amid the coronavirus outbreak.
These plans and programs are in effect, according to J.D. Power and Kelley Blue Book:
Manufacturer
Payment relief
Fiat-Chrysler

Deferred payments for up to 90 days on qualifying 2019 and 2020 models
0% financing for 84 months on eligible Ram trucks, Dodge and Jeep vehicles
0% financing for 60 months on 2020 Chrysler Pacificas

General Motors

Deferred payments for up to 120 days on all 2019 and select 2020 vehicles purchased between March 17th and March 30th
Interest-free financing for 84 months on some 2019 and 2020 models

Genesis

Deferred payments for up to 90 days on 2019 G70, 680 or 690 models purchased between March 14th and April 30th
Deferred payments for up to six months for buyers who suffer an involuntary job loss due to COVID-19

Honda/Acura

Deferred payments for up to 60 days on eligible models
Waived late fees for customers impacted by COVID-19

Hyundai

Deferred payments for up to 90 days on select new models financed by Hyundai Capital between March 14th and April 30th

Kia

Deferred payments for up to 120 days on select 2019 models financed through Kia Motors Finance between March 18th and March 31st
0% financing on eligible 2019 models

Nissan

Deferred payments for up to 90 days for 60 or 72 months on eligible models
Photo credit: Ford