For-Profit-College Students to Receive Relief with New IRS Rule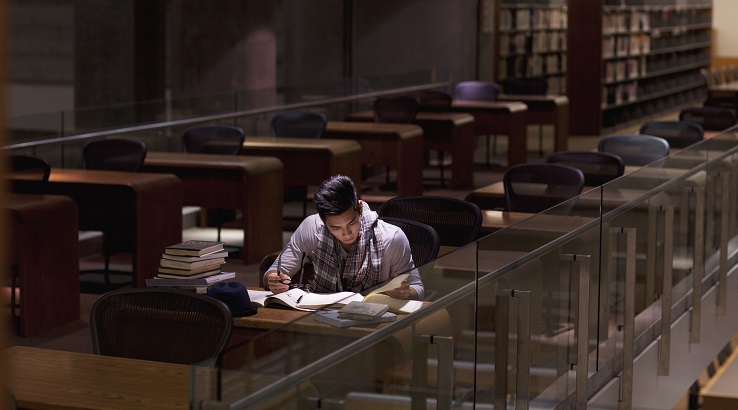 The IRS has ruled that students defrauded by closed for-profit colleges can have their loan forgiveness funds shielded from taxes.
For many of the former students of Corinthian Colleges, it has been a hard road. Following its unexpected closure in 2015 and its subsequent bankruptcy, students of the former for-profit schools found themselves on the line to repay federally backed loans they were encouraged to take out by the school. The students also found themselves subjected to a seemingly uncaring US Education Department, which — in defiance of a federal settlement — has continued to seek repayment on the for-profit schools' student loans.
For those who get their student loans forgiven, the reality is not much better. As loan forgiveness is typically seen as income, many of these defrauded students faced a higher tax bill. With this fraud largely undermining these students' ability to get higher-paying work, many have found it difficult or impossible to pay this new tax burden.
On Wednesday, the Internal Revenue Service offered new guidance on how loan forgiveness for defrauded for-profit-college students should be handled. Per the new rules, loan forgiveness in these cases is shielded from being recognized as taxable income. Any taxes paid on loans canceled on or after January 1, 2016, can be applied as a credit on future taxes or refunded.
"Though it took far too long, I'm glad that the IRS and Treasury Department took this step to protect these defrauded student loan borrowers from paying yet another unnecessary bill," Sen. Patty Murray (D-WA) said to the Washington Post. "This is welcome news for those who have received a loan discharge, but there are still far too many cheated students stuck with a worthless degree still waiting for relief."
The rule changes apply to former students of Corinthian Colleges, ITT Technical Institutes, and American Career Institute. These schools had federal loans that were canceled under Closed-School Discharge and Borrower Defense to Repayment. Under these policies, all students that were enrolled in a closed school when the door closed permanently or withdrew within 120 days of that event were entitled to have their federal loans canceled unless they transferred to another school. Students that were misled about graduation or job placement rates were also entitled to loan cancellation,
For-Profit Colleges
Since the closure of these schools, other for-profit schools have closed. The Associated Press has found that almost all cases of student fraud in the United States are connected to for-profit colleges. Per data from The Century Foundation, 98% of all loan forgiveness applications came from for-profit college students alleging fraud. This information flies in the face of the Trump administration's embrace of the for-profit education industry and has led many to argue that the Betsy DeVos-led push to abandon the Obama-era protection regulations is an acknowledgment of profit over student protections.
"The for-profit college industry scams students across the country and taxpayers and that's why the industry, including industry insiders who are now staffing the Department of Education, is now fighting so hard against rules that would clarify the borrower defense process," Toby Merrill, director of the Project on Predatory Student Lending at Harvard University, a legal services clinic that represents defrauded students, said to the Associated Press. "If for-profit schools don't want to be responsible for borrower defense claims and reimbursing taxpayers, then they could simply not cheat their students."
For-profit colleges typically recruit non-traditional students — veterans, older adults looking for a job change, and students who can only commit to part-time studies. Part of this recruitment plan can include exaggerated graduation rates or promises of job placement success. As many of these schools are not accredited, graduates found difficulties finding jobs or transferring credits to other institutions. This led to significant loan defaults.
The Obama administration pushed back against ITT and Corinthian, alleging that the schools' recruitment practices constitute fraud. DeVos — the current secretary of the US Department of Education — argues that the Obama era protections are too broad and allows unsubstantiated claims. She also argues that, besides tax status, there is no fundamental difference between for-profit and not-for-profit schools.
Many beg to differ. "This highlights a clear difference between for-profits and non-profits. It's not just the tax statuses. It's the control structure that governs these entities," Tariq Habash, a researcher for the Century Foundation, said. For-profit colleges, he said, "are financially motivated to maximize their profits, they have conflicting interests and one will always win over the other."