Finder is committed to editorial independence. While we receive compensation when you click links to partners, they do not influence our content.
FlipKey discount and promo codes
Best deal: Get the best deals and personalised recommendations, straight to your inbox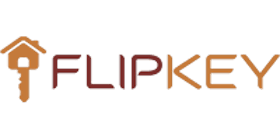 How do I use my promo code?
FlipKey doesn't offers promo codes, but you can still take advantage of its special deals and discounts.
Cancellation, refund and change policies
Policies vary depending on what the property owner sets for the rental. Here's what to expect, based on the terms of your rental agreement:
| Cancellation policy | Days 'till check-in | Refund |
| --- | --- | --- |
| No refund | Any number | 0% |
| Strict | 60 | 100% |
| Strict | Less than 60 | 0% |
| Firm | 60 | 100% |
| Firm | 30 | 50% |
| Firm | Less than 30 | 0% |
| Moderate | 30 | 100% |
| Moderate | 14 | 50% |
| Moderate | Less than 14 | 0% |
| Relaxed | 14 | 100% |
| Relaxed | 7 | 50% |
| Relaxed | Less than 7 | 0% |
To cancel or change your FlipKey reservation, go to Manage your Booking.
Traveling during the COVID-19 pandemic
With infection rates rapidly spiking nationwide, expect stronger travel restrictions as the holidays near. The
CDC strongly advises postponing travel and staying close to home
to avoid getting or spreading COVID-19. If you plan to travel during the pandemic, monitor and understand the
risk assessment levels for your destination
when planning your trip, before departure and on arrival. Follow safety measures that include wearing a mask in public settings, maintaining social distancing and washing your hands. If you are diagnosed, have symptoms of or are waiting for test results for COVID-19 — or are otherwise at risk of illness — do not host, attend gatherings or travel for 14 days. Note that the
CDC warns against cruise travel
at this time.
Top competitor coupon codes
If you're not satisfied with FlipKey's rates, shop the competition:
Frequently asked questions
What is TripAdvisor Payment Protection?
TripAdvisor Payment Protection is included with each booking and means that TripAdvisor will provide a full refund if you're denied access to the property you booked or the property was misrepresented on the FlipKey site.
What should I do if I can't get in contact with the property owner or manager?
FlipKey asks that you give the property owner three to five days to respond to your message. If they still haven't gotten back to you, contact customer service and FlipKey will attempt to reach the property owner for you.
I can't find the property I booked online. What should I do?
Don't worry — even if an owner removes their listing from the FlipKey site, your prior booking is still valid. You can find the booking details under Manage your booking on the FlipKey website.
More guides on Finder