Finder is committed to editorial independence. While we receive compensation when you click links to partners, they do not influence our opinions or reviews. Learn how we make money.
Fitness programs to whip you into shape
Take a look at the top 10 most popular workouts.
It's winter and baby, it's cold outside. The days are shorter so naturally, all you want to do is keep cozy and overload on cups of tea. We get it. But now's not the time to slack off, in fact, it's the perfect time to take your training to the next level and get that bod' in shape come summertime.
We're not saying you should risk frostbite in ice-cream cold temperatures or take up ocean swims mid chilly season (unless that's what you're into), just follow our lead and keep yourself fit and healthy year-round with these top 10 popular fitness programs.
Here are our top 10 training programs to keep you motivated this season:
---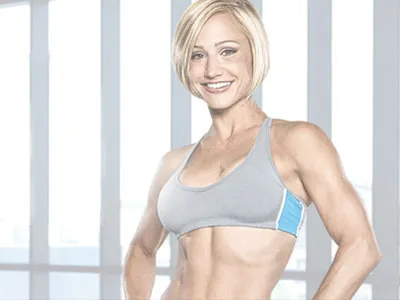 LiveFit
This 12-week program, designed by fitness guru Jamie Eason, is designed to transform your body and make you feel proud. Jamie understands that not all bodies are the same and she has custom designed her program to fit each individual's unique needs.
Where: Online guides available for you to train anywhere, anytime
Pricing: Starting from $8.99/month
---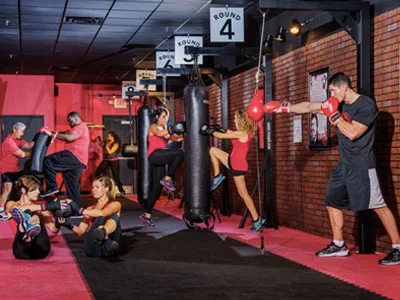 9Round
Recommended by a finder.com team member herself, this kickboxing fitness program is one hot trend. With new locations popping up all throughout the US, this program focuses on fitness to empower. You get access to full body workouts, personal trainers and professional nutritional advice.
Where: Over 600 locations nationwide
Pricing: Starting from $79.99 a month depending on location.
---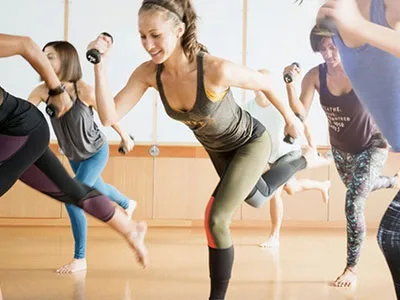 Barre3
Check out a new kind of workout with Barre3. Designed to help you get toned and lose weight, this Portland-founded business has proven results that will help your whole body get in shape.
Where: Online or in 120+ studio locations (and expanding!)
Pricing: Starting from $29/month online
---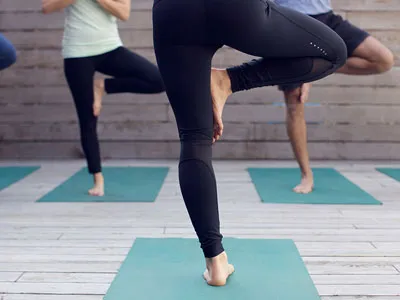 ClassPass
You might have heard of this one, which is made for fitness junkies with a limited attention span. The short story is that you pay a monthly fee and gain access to an endless timetable of classes and fitness studios to try out. If you like to mix it up on the reg – this one's for you.
Where: Nationwide in major cities
Pricing: Starting at $45/month
---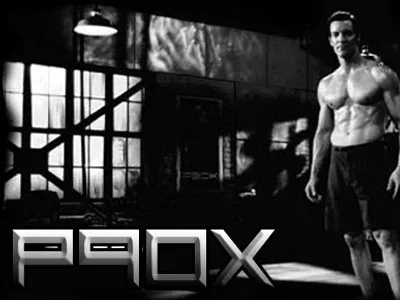 P90X
There's a reason you've probably already heard of this killer workout: it works. There's no beating around the bush with this brutal whole body transformation.
Where: Online, you can work out anywhere in the world!
Pricing: about $120
---
Zumba
Dance dance dance your way to fitness with this trendy and popular workout. No matter your fitness level, you can improve your cardiovascular endurance and get toned with this Latin inspired dance workout.
Where: At gyms across the US
Pricing: Depends on location
---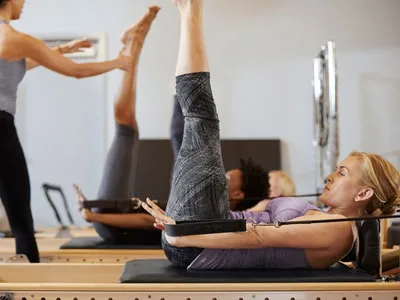 Pilates
Work on your flexibility and limberness with this amazing-for-you workout. It's a great way to mix up an existing cardio routine and get extra toned.
Where: In gyms nationwide
Pricing: Depends on location
---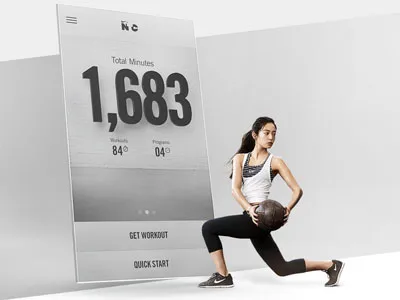 Nike+ Training Club
The Nike+ Training Club App is like your BFF workout buddy. It's an easy-to-use app geared towards community motivation and built for you to train whenever you like, with access to over 100 workouts. Pro athletes and women everywhere are on board.
Where: Anywhere!
Pricing: Free
---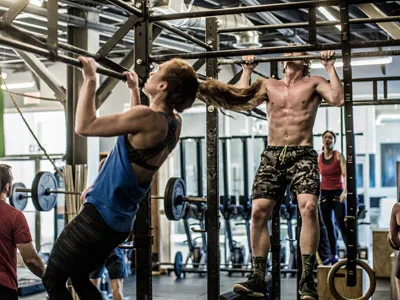 CrossFit
You can do anything for a few minutes, right? That's the logic behind CrossFit, a workout featuring short reps of exercises repeated in intervals in a circuit-style training environment.
Where: CrossFit gyms nationwide
Pricing: Depends on location
---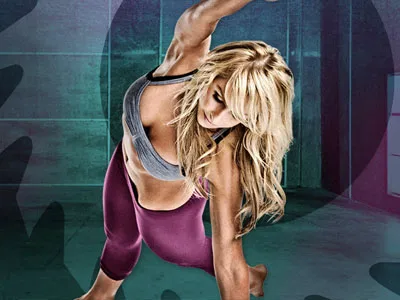 PiYO
No weights and no jumps in this workout mean that it's almost fun. It's like a perfect combination of Pilates and yoga.
Where: Online! Do it anywhere.
Pricing: About $60
---
Top picks for your next sweat session:
---
The best retailers to shop for your fitness gear:
---
Training tips during winter:
A great way to keep motivated during the colder months is to sign up for a fitness challenge.
Get a training buddy to make 5am starts more bearable. If you're in the game with someone else it makes it harder to snooze the alarm each day.
Dress appropriately. This might sound like a no brainer but getting your fitness gear right is a big help. You don't want to dress in shorts to lightly and risk catching a cold, but you also don't want to overheat. Layer up with a light windbreaker jacket you can tie around your waist.
Just do it.
---
Top deals for sportswear online:
Popular Sports Equipment coupon codes
| Last checked | Code description | Code |
| --- | --- | --- |
| 16 Mar 2020 | Free shipping when you spend over $49 | NEW**** |
| 7 Feb 2020 | $20.00 off $100.00+ spend new customers only | NEW**** |
| 13 Sep 2019 | 20% off any order | LWD**** |
| 13 Sep 2019 | 30% off $200 and over | 30%**** |
| 13 Sep 2019 | 20% off static v, x frame and xl sleeping pads | pad**** |
It's time to get fit now and reap the benefits when summer rolls around.