FIS and Libris Partner to Fill Funding Gap for Small Businesses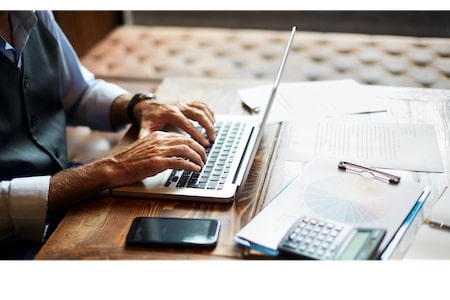 Worldplay Merchant Solutions offers online funding for time-crunched FIS customers.
Fintech companies FIS and Libris Wednesday announced plans to work together to provide online merchant cash advances with the goal of filling the funding gap for small business owners. The product, Worldplay Working Capital, provides financing to small and midsized businesses (SMBs), which can struggle to qualify or find the time to apply for loans from traditional lenders.
"SMBs are often so busy running their shops that the traditional bank loan process takes too much time," said Nicole Jass, SVP of Product, Worldpay Merchant Solutions, FIS in an announcement. "Working Capital makes it faster and easier for businesses to get access to the cash they need while allowing them to pay the funds as a percentage of their daily card transactions."
Merchants can apply for Worldplay Working Capital online in a few minutes. But business loans can sometimes take as long as weeks to complete the application.
FIS is a Florida-based merchant solutions company that provides a range of products to small and midsized retailers, from insurance to compliance and tax reporting. Libris, a UK-based company, offers Worldpay Working Capital to current FIS customers through the FIS website. Since the March 2019 launch of Worldplay Working Capital, business owners have received over $20 million in funding through Libris.
"Liberis' mission is to reshape small business finance for good," said Howard Kramen, General Manager, US, Liberis Group, in an announcement. "With the joint expertise and support from global fintech leader FIS, we will be able to provide the working capital that SMBs need to compete in today's hypercompetitive market."
An Advance on Credit Card Sales
Worldplay Working Capital offers small and midsized retailers an advance on credit card sales. Business owners can apply online to receive between $2,500 and $60,000, based on the business's credit card sales. Instead of monthly repayments, merchant cash advance providers take a percentage of a business's daily credit card sales until the loan is paid off, plus a fee.
Worldplay Working Capital doesn't disclose the full costs, but gives a pricing example on its website of a $10,000 advance with an 18% fee that a borrower repays over a year. This would be equivalent to a roughly 32% APR with a monthly cost of around $980.
High APRs, But High Approval Rates
Online merchant cash advances are a relatively new type of business funding that has spurred mixed reactions from the lending world. Lenders typically charge a flat fee instead of interest, which a 2018 Federal Reserve study found can sometimes be equivalent to triple-digit APRs, depending on how fast business owners pay off the advance.
But merchant cash advances have a higher approval rate than any other type of business credit. Some 85% of small businesses that applied for a merchant cash advance were approved for at least some funding in 2018, according to the Federal Reserve's 2019 Small Business Credit Survey.
Only 67% of small businesses that applied for a business loan were approved during that year. In some cases, a merchant cash advance is the only option when a small business needs funding.
This is not the first time FIS and Libris have teamed up to offer online business funding. In 2016, the two companies worked together to offer Worldplay Business Finance.