First national black news channel launches on Dish, Spectrum, Xfinity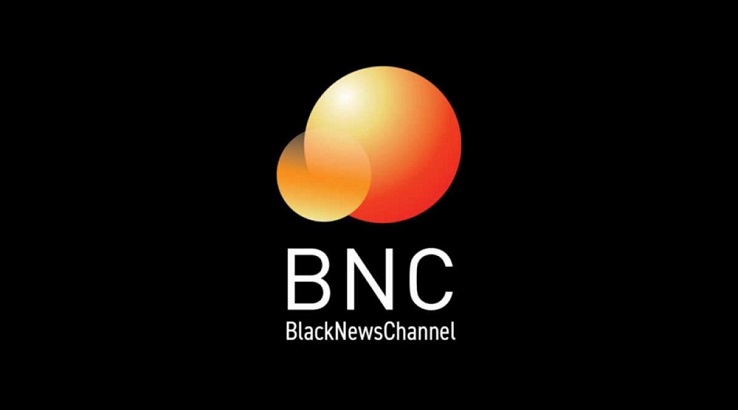 The first all-black news channel launched on Monday. Already, though, there are questions about its motivations.
On Monday, the first African American news channel launched. Premiering on Dish Network, Spectrum and Xfinity X-1, the Black News Channel seeks to "provide intelligent programming that is informative, educational, entertaining, inspiring and empowering to its African American audience," per the channel's Twitter page.
The channel — offering original news coverage, interviews and discussion forums — will expand to Sling, Vizio Smart TVs, Xumo and Roku Channel in the near future with an anticipated audience of over 100 million households. BNC is presented as a 24-hour, 7-day-a-week news channel with 12 hours of original content per weekday and 5 hours on the weekends.
Arguing that it will be a black produced, presented and run operation for a black audience, the Black News Channel is positioning itself to be the voice for stories otherwise ignored by the mainstream media. The channel is flaunting its collaboration with the National Newspaper Publishers Association — a group that represents black newspapers nationwide — and Historically Black Colleges and Universities to help bolster its commitment to African American journalism.
"I have traveled around the country participating in interviews, serving on panel discussions and sharing BNC's mission and commitment to telling a more complete story of the African American community," said BNC Chairman and Co-founder J.C. Watts, Jr. in the launch announcement. "There is growing interest and anticipation about the Black News Channel, as well as a palpable level of excitement about our launch."
A controversial start
There is a good deal of enthusiasm for the potential of a 24-hour black news channel. "We've been really pushing for diversity and inclusion in the broadcast space and cable space, and it's because we live in a multi-racial civil society," New York Rep. Yvette D. Clarke told CNN Business. "For far too long, our media didn't speak to that and today still doesn't speak to that diversity. The Black News Channel will fill a void in many spaces."
However, a deeper look beneath the surface has shown some troubling warning signs. For example, despite claiming that the company is "minority owned and operated," Bob Brillante — the channel's CEO — and Jim Zerwekh, the channel's COO, are white. Watts would serve as chairman, but he does not have daily operational responsibilities.
Additionally, Watts, Brillante and Zerwekh are all registered Republicans, per public voter registration data reviewed by NBC News. Watts was the former Republican congressman from Oklahoma. Shad Khan, the only Muslim owner of a NFL team, is also BNC's largest investor. Khan is a registered Republican as well.
This has left some unconvinced of Watts' assertions that the channel will be nonpartisan. "We're not looking to be Republican or Democrat. Obviously, there will be current affairs, but we are culturally specific to the African American community. MSNBC, Fox News, CNN … they may have African American faces on their news shows, but they are not necessarily covering the community from a cultural perspective," Watts said. "We're not looking to be left or right."
With the closing of many black-owned media outlets, many feel that there is a need for a national black voice. However, not all are convinced that BNC is it. "Sometimes when people outside of the culture design something for us, you can smell that," said Angela Ford, founder of the Obsidian Collection, which archives and preserves African-American owned newspapers, in an interview with Mashable.
"The black community is quick, we are very protective and instinctive. It'll take like two hours to see if this is us or not. … Because America is so challenging, we have an instinct about whether we're safe or not or what the agenda is."
Picture: BNC