Finder is committed to editorial independence. While we receive compensation when you click links to partners, they do not influence our content.
How to get a loan as a first-time car buyer
Get affordable financing for your first set of wheels.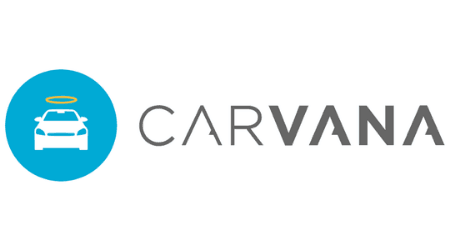 Most credit types welcome
45-day preapproval
Seven-day guarantee
See your rate
First-time car loans don't have to be tough if you know what you're doing. Bringing on a cosigner can help you qualify if you don't have the credit or income to get a good deal on your own. If you don't, watch out for scams and predatory lenders.
5 lenders that offer first-time car loans
| Lender | APR | Terms | Eligibility | |
| --- | --- | --- | --- | --- |
| Lending Tree | Starting 3.09% | 1 to 7 years | 18+ years old, good to excellent credit, US citizen | |
| Boro | Starting 6% | 1 to 5 years | US citizen, permanent resident or F-1, OPT, H-1B, J-1, L, O-1, G, A5 or C8 visa holder, minimum GPA, dealer in eligible state | |
| Auto credit express | Varies | 3 years to 6 years | Must be employed full-time or have guaranteed fixed income of at least $1,500/month and be a current resident of the US or Canada. | |
| Carvana | Varies | Up to 6 years | 18+ years old, annual income of $4,000+, no active bankruptcies | |
| Road Loans | Varies | Varies | Be 18+, monthly income of $1,800+, reside in a state where RoadLoans operates and do not have open car loan with RoadLoans, parent company Santander Consumer USA or Chrysler Capital | Read review |
How to get a first-time car buyer loan
Follow these steps to find a car loan when it's your first time financing a vehicle.
1. Check your credit
You can easily check your credit using a budgeting app like Mint or through other online sites. If you don't have a credit score or yours is below 670 — what most lenders consider to be good credit — you might want to consider applying with a cosigner.
2. Go over your budget
Specifically, figure out how much money you have available after covering essential costs each month, such as bills and food. Use this number to help you figure out how much you can afford to repay each month on your car loan. Ideally, you should leave yourself some wiggle room for miscellaneous purchases and emergencies.
3. Compare cars
Use online sites like Kelley Blue Book or Edmunds to figure out what type of car is in your budget and what you like. You can use this to narrow down dealerships — or decide if you even want to buy from a dealership. If possible, check how much different sellers are charging for that car so you have a solid basis for negotiation.
4. Put money aside for a down payment
If you have the time, make sure you save up to make at least a 20% down payment. This will save you in both the short and long term. A smaller loan amount means lower monthly repayments — or an interest-saving shorter loan term. And you won't have to ever pay interest on the money you pay up front.
5. Compare lenders
Start by looking for lenders that can finance the type of car you're interested in and that you — and your cosigner — can qualify with. Then compare rates, terms and loan amounts to find the best deal.
Once you've narrowed it down to a handful of options, consider prequalifying with a few to see what types of rates are available to you. This typically won't affect your credit score since it doesn't involve a hard credit check.
6. Get preapproved
Getting preapproved with a lender is almost like getting the car loan — you'll know exactly what rates and terms you can get, but you have between 30 and 90 days to shop around. You'll go through a hard credit check that can lower your credit score and submit documents verifying your identity and finances.
Once preapproved, you can use that quote to negotiate with a dealership for a better deal. Can't get a better deal? You can still sign those original loan documents.
7. Buy your car and sign the documents
You've found the loan, you've found the car. All you have to do is sign the paperwork. You might want to check out our guide to car loan scams so you know what red flags to watch out for. And since it's your first time, it might not hurt to bring on an experienced borrower to help assess the situation.
Should I use a first-time car buyer program?
Some dealerships offer first-time buyer programs that make it easier to qualify for a loan. The terms offered and eligibility criteria differ between lenders, but you may be able to borrow a loan for your first car that you might not have otherwise been able to borrow.
They might sound like just what you need when you're unsure of what you're getting into. But you might not always get best deal. Some programs might rush you into buying when you might benefit the most from waiting. Others might steer you toward higher-interest financing options. Vet the program before you sign up.
Types of loans available to first-time car buyers
Depending on what kind of car you're buying and your own personal financial situation, you may want to consider one of the following loans:
Car loan with a cosigner. If this is your first time borrowing, you might have an easier time qualifying if you apply with a cosigner.
Student car loan. Some lenders like Boro offer auto financing specifically for students. Instead of considering your credit score and monthly income, these lenders typically look at your overall financial health and academic record.
A secured personal loan. With a secured personal loan, you can use other assets besides a car as collateral and borrow more, but still get the same competitive rates.
Unsecured personal loan with a cosigner. Don't want to risk losing your car? Consider an unsecured personal loan. Keep in mind that you'll typically need good credit and might need to bring on a cosigner to qualify.
Compare providers for your first car loan
Can I qualify for a car loan?
Generally, you need to meet the following requirements to get a good deal on a car loan:
Good credit. You or your cosigner should have a credit score above 670 to qualify for the most favorable deals. If not, consider looking for another cosigner or taking steps to build your credit.
Low debt-to-income (DTI) ratio. Lenders typically won't work with anyone who has a DTI below 43%, though anything below 20% is ideal. You can use our calculator to find out what your or your cosigner's DTI is.
Minimum income. Many lenders also have minimum income requirements, regardless of how much you're borrowing. Your cosigner can help you meet this requirement if you can't on your own.
Qualifying car. Some lenders have restrictions on the model, make and year they're willing to finance. Others will only let you use the loan at certain dealerships. Make sure the car you want also fits the bill when you apply.
At least 18 years old. You generally need to be over 18 years old — or have a cosigner who is — to qualify for a car loan.
US citizen or permanent resident. Most lenders also require you to provide proof that you're living in the US legally — or apply with a cosigner who is.
Do I need a cosigner?
You might want to consider a cosigner in the following situations:
You don't have a credit score
You have bad credit
You're still in school
Your income isn't high enough to qualify
You're under 18
You aren't a citizen or permanent resident
What do I need to apply?
Information that's generally requested by lenders includes:
Personal details, including your name and proof of ID.
Financial details, including your income, employment and outstanding debt
Vehicle details, including make, model, year and mileage — if used.
Loans aren't often one size fits all
You may need to apply with multiple lenders and could face rejection if you have a limited credit history. When you're ready to apply for a loan, consider requesting quotes from multiple lenders using a broker. Many auto lenders can offer you preapproval that won't count as an inquiry on your credit.
6 tips for first-time car buyers
If this is your first car-buying experience, here are a few pointers to help you through the process:
Avoid balloon payments. You might be tempted by those low monthly repayments, but you could end refinancing that large repayment at the end if you don't have the money saved up when it comes. Plus you'll pay more in interest.
Don't settle for dealership financing. Comparing car loans is key to getting a good deal. Preapproval is a great tool to make sure your dealer doesn't lowball you. Prequalifying with a few lenders also lets you find the best deal out there.
Have a large down payment. By having cash or a car to trade in, you reduce the amount you need to borrow. This makes you less of a risk to lenders and shows you're able to build up your finances responsibly.
Add a cosigner. A parent or a more established adult may be willing to be a cosigner to your loan. If you prove to be trustworthy and able to meet your debt obligations, having a cosigner can significantly improve your chances of approval.
Build your credit score first. This option takes the longest, but can have an impact on your interest rate. Consider a store card or credit card to start building your score to prove to lenders that you have what it takes to pay off a loan.
Read the contract. Especially if you decide to go with dealership financing. This is where lenders can hide unnecessary add-ons that might be more expensive than other types of car loans.
Watch out for these pitfalls
Consider these potential drawbacks before taking out your first car loan:
Comparing interest instead of APR. Your loan's APR is a better representation of its total cost, since it includes rates and fees. A low-interest loan with high fees might come with an APR much higher than a high-interest loan with no fees.
Applying solo with limited credit. If you don't have a thick credit file, you probably won't get the most competitive deal on your first car loan unless you bring on a cosigner.
Going for a 72-month term. Long terms on a car loan might lower your monthly costs, but you'll pay more in interest and risk having a loan that's worth more than the value of your car.
Not making a down payment. A 20% down payment on your car can save you a lot in interest and fees.
Bottom line
Your first car loan may not be the cheapest financial move, but it's one that can make a difference for years to come. The good news is on-time repayments on this loan can help build your credit, making future loans that much easier to qualify for. You can find more tips for navigating the process with our guide to buying a car for the first time.
Frequently asked questions
More guides on Finder