Invest your idle checking balance with new Finch account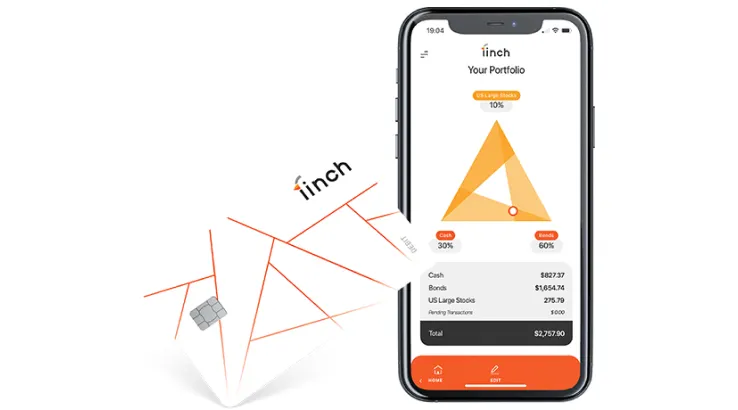 A hybrid checking and investment account that offers instant access to invested funds is coming soon.
Finch, a New York City fintech startup, plans to offer a two-for-one checking and investment account with a debit card and access to a surcharge-free ATM network. The account launches in October 2020.
How does a Finch account work?
A Finch account functions as both a checking and investment account. This hybrid offering is aimed squarely at those seeking a simple, hands-off investment opportunity without having to open a separate brokerage account. It's essentially a robo-advisor with a debit card.
When you open a Finch account, your entire account balance is automatically invested in up to three exchange-traded funds (ETFs). There are no commission fees, and the ETFs Finch selects for your portfolio hinge on your risk tolerance — essentially, how much loss you're comfortable risking in your investments.
Anything you deposit into your checking account is automatically invested to begin generating returns. Finch states that its average rate of return is 2.35%.
What makes Finch different?
The blending of checking and investment accounts is what sets Finch apart. And the instant liquidity of assets is what makes it work.
Finch claims that three of every five Millennials don't invest at all, either because they don't think they have enough money to set aside for it or they don't think they have enough time to understand how to invest. Plus, even the simplest ETF investments typically take between two to three business days to liquidate from a traditional brokerage account. Finch invests your money for you but gives you instantaneous access to your account balance whenever you want.
"Many of our customers express that investing is too complex, while others feel they have very little financial flexibility to think about investing and other financial opportunities," said Founder Neel Ganu in a recent announcement. "But by keeping their money idle in a traditional checking account, they could be missing out on up to 50% of their wealth every 10 years."
Finch accounts come with a debit card that you can use to spend invested funds at any time. The card also offers access to a surcharge-free ATM network.
When can I open an account with Finch?
Finch plans to publicly launch its hybrid platform in October 2020. Interested customers can enter their email address on Finch's website to preorder the mobile app and receive company updates.
Photo: Supplied