Fig Loans installment loans review
Competitive APR — but only for a select group of states.
Bottom line: Fig Loans offers transparent installment loans with a simple repayment schedule designed to improve your overall financial health. But the loan maximum amount and limited reach means it may not meet everyone's needs.
As soon as the same business day
Turnaround time
Details
| | |
| --- | --- |
| Product Name | Fig Loans Installment Loans |
| Min. Amount | $200 |
| Max. Amount | $800 |
| Loan Term | 84 days to 12 months, varies by state |
| Loan Security | Unsecured |
| Turnaround Time | As soon as the same business day |
| Requirements | 3 months of direct deposits, $1400 per month income, positive bank account balance |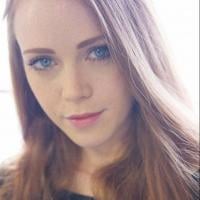 Review by
shannon.terrell@finder.com
---
Shannon Terrell is a lead writer and spokesperson at NerdWallet and a former editor at Finder, specializing in personal finance. Her writing and analysis on investing and banking has been featured in Bloomberg, Global News, Yahoo Finance, GoBankingRates and Black Enterprise. She holds a bachelor's degree in communications and English literature from the University of Toronto Mississauga.
Expert review
Fig Loans is a good choice for borrowers in its six serviced states. It offers lower APR than the competition and is upfront about its costs — something you won't find with many lenders. In addition, it can help you build your credit and doesn't charge any late fees.
But if you don't live in one of its serviced states, you're out of luck. You may also want to consider other short-term loan options if you need more than $600 or want longer than four months to repay your loan.
Pros
Competitive short-term loan APR of 199% to 211%
No late fees
Reports payments to TransUnion, Experian and Equifax
Early repayment discount and no late fees
Cons
Limited state availability
Low maximum loan amount of $800
Short loan terms
Fig Loans rates, fees and terms
Fig Loans offers installment loans of $200 to $800. The exact APR you qualify for — and the time you have to repay your loan — will depend on your state.
| | Loan amount | APR | Loan term |
| --- | --- | --- | --- |
| Florida | $300 to $500 | 208.56% | 84 days |
| Illinois | $300 to $500 | 35.99% | 180 days |
| Missouri | $300 to $500 | 199% | 4 months |
| Ohio | $200 to $300 | 199% | 4 months |
| Texas | $200 to $300 | 199% | 4 months |
| Utah | $300 to $500 | 199% | 4 months |
And once you've paid off your first loan, your APR drops by at least 20% on any future loans. You may also be able to borrow more for a longer term.
What is Fig Loans and is it legit?
Fig Loans was founded in 2015 and is a legit installment lender. Not only does it report all repayments to the three major credit bureaus, but it also has transparent terms that clearly list the cost of borrowing. Its privacy policy covers the information it collects and how you can limit sharing, and its website is encrypted to keep your information safe.
Fig Loans states it's committed to providing access to affordable financial products — even if those products aren't necessarily a Fig Loan. It works with nonprofits like United Way to help its customers get on the road to good financial health.
Compare Fig Loans to other installment loan providers
To get started, select your state and click Show me my options.
Fig Loans reviews and complaints
| | |
| --- | --- |
| BBB accredited | No |
| BBB rating | NR |
| BBB customer reviews | 3.67 out of 5 stars, based on 3 customer reviews |
| BBB customer complaints | 3 |
| Trustpilot score | 4.9 out of 5, based on 691 customer reviews |
| AppStore score | 4 out of 5 stars, based on 497 customer reviews |
| Google Play score | 2.6 out of 5 stars, based on 93 customer reviews |
| Customer reviews verified as of | 16 October 2020 |
Fig loans gets mostly positive online reviews. Customers are happy with the quality of customer service — and the fact that it reports repayments to credit bureaus to build credit.
Am I eligible?
To qualify, you'll need to meet two basic requirements.
Live in a serviced state
Valid bank account
Fig Loans considers all applicants for installment loans, but you could see a better chance of approval with a credit score of at least 450.
What information do I need to apply?
Fig Loans requires you to submit the following information to verify your identity:
Date of birth
Social Security number
Driver's license number
Bank routing number
Bank account number
Estimated monthly income after taxes
How do I apply?
Fig Loans is an online lender and only accepts applications through its website. To apply, you'll need to visit Fig Loans and create an account. Fig Loans will review and assess your application within one business day.
You'll receive email notification containing your loan decision. If approved, your loan funds should be deposited into your bank account within three business days.
What are my repayment options?
Your loan term will depend on your state, but you can repay your loan before your due date and get a discount. If you find yourself unable to repay your loan, call or email Fig Loans to discuss extending your repayment schedule at no extra cost.
Fig Loans provides relatively inexpensive installment loans — but its limited reach means you may want to see your other short-term loan options if you don't live in a serviced state.