Fifth Third expands Free Checking to all its customers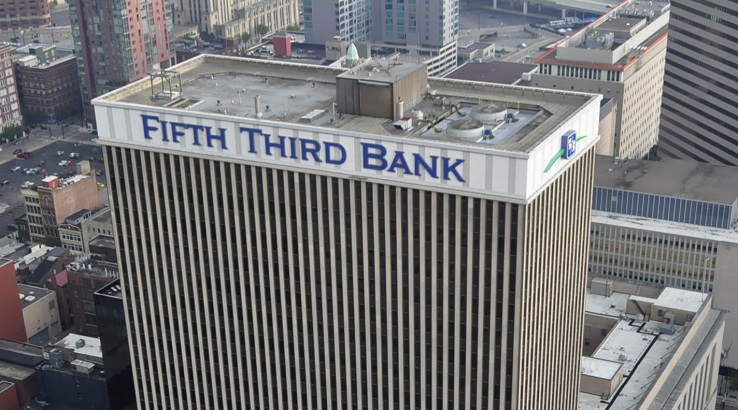 Free Checking accounts are being rolled out online and at all retail branches across the Eastern U.S.
Retail customers of Fifth Third Bank will soon be able to enjoy free checking. The Eastern U.S. bank has announced it will offer Free Checking online and at all its branches following a successful test run in a select number of markets.
At a glance:
Maintenance fees: None
Minimum balance: $0
Features: Access via mobile app, bill pay, person-to-person payments via Zelle, mobile check deposit, 40-check Welcome Pack for $10, access to over 50,000 partner ATMs free, account alerts.
APY: 0%
Miscellaneous fees: $2.75 out-of-network ATM fee (domestic), $15 return deposit fee, $5 dormant account monthly fee (for accounts with no transactions in a 12-month period and a balance under $2,500), $37 overdraft fee.
In addition to no monthly fee, the account is easy to open with no minimum deposit commitment and readily accessible for free through Fifth Third's large 50,000-ATM network. Like many other free checking accounts, it doesn't pay interest, and its $37 overdraft fee is among the highest on the market.
Overall, Free Checking could offer a significant savings to the bank's customers. The average monthly cost for a non-interest-bearing checking account is $5.61, with $15 being the average cost for an interest-incurring checking account.
You can apply online or in-branch for Free Checking in the markets Fifth Third serves: Illinois, Indiana, Michigan, Ohio, Kentucky, Tennessee, West Virginia, Georgia, North Carolina and Florida.
"We understand that our customers value a checking account that is simple and straightforward," said Brian Lamb, head of retail banking for Fifth Third, in the announcement. "So we created Free Checking, with no monthly maintenance fees, no minimum balances and no hoops to jump through to get that benefit."
"Our goal is to play a meaningful role in the lives of customers to become financially empowered. This account provides a valuable solution so we can continue to help our customers pursue their dreams."
The Free Checking option will include both branch and online access, including the use of the mobile app, bill pay and account management tools. While there is no minimum deposit needed to open an account, the account must be funded within 45 days of opening.
An unusual partnership
This announcement comes during a very busy week for Fifth Third. The bank announced it will partner with fintech platform Fundation to make it easier for small business customers to secure loans. Fundation would offer its suite of loan products to customers that applied for a Fifth Third loan but did not meet the eligibility requirements.
This move may be a direct response to the growth of alt-lending solutions that have been populating news feeds as of late. Services like Shopify Capital and Patreon Capital — which offer borrowing against future earnings — could significantly undercut traditional banks' lending business. By offering a fallback option, Fifth Third could keep its application numbers high without significantly changing its underwriting risk.
Photo credit: Wikimedia