Fifth Third Bank sued by CFPB for creating fake accounts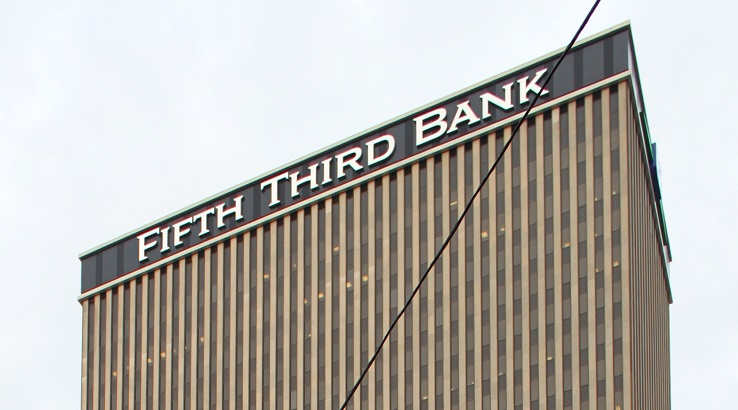 Despite eight counts of violations, Fifth Third is fighting the suit as "excessive" and inconsequential.
The Consumer Financial Protection Bureau has announced a lawsuit against Fifth Third Bank for allegedly opening fake accounts in the name of its customers. Per a complaint filed with the US District Court for the Northern District of Illinois, Fifth Third has allegedly known about these accounts since 2008. They were opened reportedly to meet ambitious or otherwise unmeetable sales goals.
This is similar to the Wells Fargo scandal, where the bank was forced to refund fees for thousands of customers.
The CFPB is alleging eight counts of violations of consumer protections and banking laws, including violating the Dodd-Frank Wall Street Reform and Consumer Protection Act, the Truth in Lending Act and the Truth in Savings Act. The CFPB is seeking monetary damages to help make defrauded customers whole, cover legal fees and satisfy a civil penalty from the bureau. The bureau also is seeking an injunction to stop these sales practices from continuing at the bank.
"The Bureau specifically alleges that for years and continuing through at least 2016, Fifth Third used a 'cross-sell' strategy to increase the number of products and services it provided to existing customers; used an incentive-compensation program to reward selling new products; and conditioned employee-performance ratings and, in some instances, continued employment on meeting ambitious sales goals," the CFPB said in its announcement. "Fifth Third took insufficient steps to detect and stop the conduct and to identify and remediate harmed consumers."
Fifth Third rejects the CFPB's charges as excessive. Susan Zaunbrecher, in a statement reviewed by The Hill, said that the lawsuit revolves around less than $30,000 in customer charges which were reimbursed or waived years ago. "After an investigation spanning more than three years and involving nearly half a billion pieces of data produced by the bank, the CFPB has not informed us of any unauthorized accounts beyond the fewer than 1,100 accounts that the bank itself identified out of 10 million — or approximately 0.01 percent of accounts opened between 2010 and 2016," Zaunbrecher noted. She has stated that Fifth Third will fight the charges.
An industry in crisis
The Fifth Third charges were part of a closer auditing of banks by the CFPB following Wells Fargo's opening of fraudulent accounts. The Wells Fargo scandal arose from a sweeping investigation by the US Office of the Comptroller of the Currency of 40 other national banks. At the time of the investigation, Fifth Third was under a state charter and was, therefore, immune. Since then, Fifth Third has obtained a national bank charter. In September, the CFPB disclosed that it is investigating Bank of America for allegedly opening unauthorized credit card accounts.
Wells Fargo has been under court oversight since 2018 regarding its actions and practices surrounding employees opening fraudulent accounts to meet sales quotas. This oversight effectively prevents the company from growing through mergers or expansion. Wells Fargo was also forced to pay billions in penalties and in compensation and has been largely restructured.
"Reasonable sales goals and performance incentives are not inherently harmful," the CFPB argues. "But when such programs are not carefully and properly implemented and monitored, as the bureau alleges here, they may create incentives for employees to engage in misconduct in order to meet goals or earn additional compensation."
Photo credit: Wikimedia