Fidelity to Offer Fractional Trades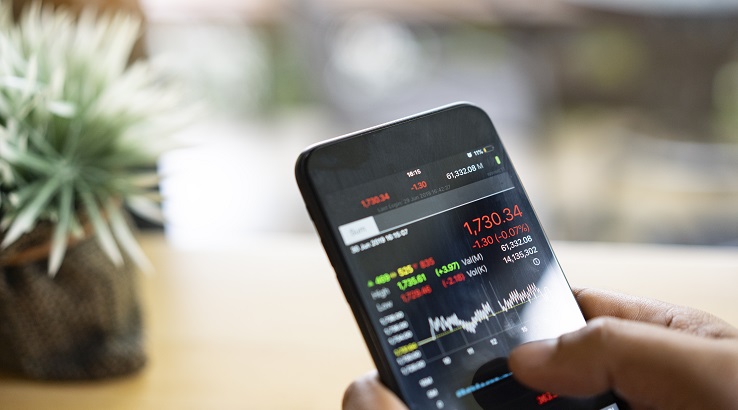 The largest online brokerage has announced it would support trades of less than a full share for retail customers.
Fidelity has announced the launch of the first real-time fractional share trading desk for stocks or EFTs. This desk, accessible from the Fidelity Mobile app, would allow retail brokerage customers to engage in zero-commission dollar-based trades of some of the largest stocks available today, with trades available for as little as 0.001 of a share.
Originally the results of stock splits, mergers, or dividend reinvestment plans, fractional shares are difficult to buy, harder to sell, and can create hassles in evaluating a portfolio. Despite this, these partial shares give casual traders a chance to buy expensive shares — such as Amazon, Google's Alphabet, or Berkshire Hathaway — which may be priced out of the range of many.
"Investing at Fidelity just got easier, and more accessible, with dollar-based investing," Scott Ignall, head of Fidelity's retail brokerage business, said per an announcement. "Leveraging Fidelity's award-winning mobile apps and brokerage platform, customers can now own a piece of their favorite companies and ETFs based on how much they want to invest, independent of the share price.
"Fidelity's size, private structure, and leading positions across various marketplaces (including retail, institutional, and intermediary) are unmatched in our industry and put us in a unique position to deliver greater value to our customers," Ignall added. "In addition, customers have access to unmatched stock and ETF research to confirm or generate new investing ideas."
Dollar Trading
Trades will be conducted in real-time during market hours, with after-market trades being conducted the next day. This differs from other brokerage firms that deal with fractional shares, which may hold orders until they had enough for a full share purchase. Typically, a brokerage house would purchase a full share and conduct the split itself, handling any dividend distribution, if needed.
Fidelity seeks to actually trade fractionally, using market one-day trades. These trades work by placing an order for the fractional share. Should the share become available, it will be bought at the market price — banning any order limits. If by the end of the day, the fractional share is not bought, the order is canceled.
Fidelity's move follows increasing investor interest in high market cap stocks. While traditional investing in stocks like Apple and Tesla is not always practical for the everyday investor, this does not diminish the fact that much of the stock market's recent growth has been in these stocks. Investing in full shares for these stocks for "mixed basket" investments — such as retirement funds — would also dangerously homogenize the fund, making them more prone to failure.
"Partial share" trading offers a viable, attractive solution around this. Interactive Brokers and Robinhood have been offering fractional share trading since 2019, while E*TRADE and TD Ameritrade offer the service through their robo-advisor platforms. Charles Schwab will offer it in 2020.