Finder is committed to editorial independence. While we receive compensation when you click links to partners, they do not influence our content.
Mistä ostaa kirurginmaskeja verkosta
Tarkista nämä verkkokaupat, joista voit tilata kirurginmaskin kotiin
TÄRKEÄ HUOMIO:
Jotkin myyjä veloittavat tuotteistaan huomattavasti yli keskihinnan, ja näitä sanotaan "kiskuri hinnoiksi" Rohkaisemme asiakkaita olemaan valppaina epätavallisen suurien hintojen suhteen ja vertailemaan eri vaihtoehtoja ennen ostopäätöstä.
Maailman terveysjärjestön mukaan maskeja on tarvetta käyttää ainoastaan, jos sairastat COVID-19:ta tai hoidat jotain, jolla tauti on. Siihen miten ja milloin maskeja tulee käyttää, WHO:lla on tarkata ohjeet.
Ennen ostamista tarkista Australian terveyslaitokselta COVID-19:sta viimeisimmät tiedot ja siitä miten kirurginmaskeja tulee Australiassa käyttää. Jos tarvitset kirurginmaskin ja haluat ostaa sellaisen verkosta tässä muutama paikka.
---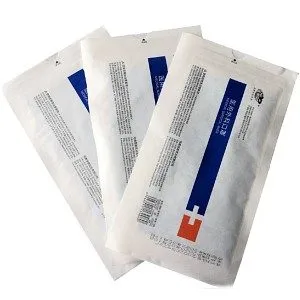 1. Ebay
Ebayssa on paljon ostettavaa. Kun hankit täältä kirurginmaskin, pidä huoli, että ostat sen myyjältä, jolla on hyvä maine; joku jolla on eBay plus, on ihanteellinen
Luotettu markkinapaikka
On epätodennäköistä, että varastot loppuvat koskaan
Liity eBay plussaan ja saat ilmaisen toimituksen ja palautuksen miljoonille tuotteille
---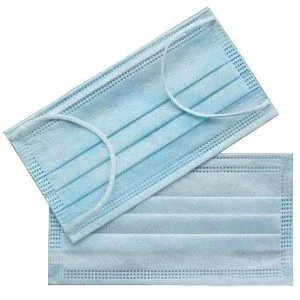 Yhtenä maailman suurimmista markkinapaikoista, Amazonista löytyy ryhmä myyjiä, jotka tarjoavat kirurginmaskeja eri hintaan, joten valitse niistä omasi.
Liity Amazon Primeen ja saat miljoonille tuotteille ilmaisen toimituksen ja palautuksen.
On epätodennäköistä, että varastot loppuvat koskaan täällä
Luotettu markkinapaikka
Mene Amazonin verkkosivuille
---
Milloin minun pitää käyttää kirurginmaskia?
Australian terveysviranomaisten mukaan maskeista hyötyvät ne, jotka ovat sairaina, hoitavat jotain joka on sairaana tai työskentelee terveydenhuollossa.
Jos et ole sairas, mutta sinun on eristäydyttävä, sinun pitää käyttää maskia, kun lähdet kotoa, jos menet vaikka lääkäriin.
---
Kuinka käytän kirurginmaskia?
Maailman terveysjärjestön mukaan ennen kuin käytät maskia, sinun tulee pestä kätesi alkoholipohjaisella aineella tai saippualla ja vedellä.
Pidä huoli, että suusi ja nenäsi on peitettynä maskilla ja vältä koskemasta maskia käsilläsi, jotta se ei mene pilalle. Jos kosket sitä pidä huoli, että peset ensin kätesi.
Kun otat maskin pois pidä huoli, ettet koske maskin etuosaan, vaan otat maskin pois takaapäin ja hävität sen mahdollisimman nopeasti.
More guides on Finder