Finder is committed to editorial independence. While we receive compensation when you click links to partners, they do not influence our content.
Mistä ostaa isopropyyli alkoholia verkosta
Onko tarvetta desinfioida? Täältä voit ostaa isopropyylialkoholia ja spriitä verkosta ja saat sen kotiin toimitettuna.
TÄRKEÄ HUOMIO:
Tämän hetken tapahtumien vuoksi useat kaupat kärsivät tuote vajauksesta. Ota huomioon, että tuotteet ovat monen kauppiaan varastosta päässeet loppumaan ja tuotteilla on huomattavasti pidemmät toimitusajat ja hinnat ovat keskimääräistä korkeammat
Suuren kysynnän vuoksi isopropyyliä ja spriitä voi olla vaikea löytää kaupoista. Tuotteella voidaan puhdistaa kodin pintoja, tappaa mikrobeja, desinfioida haavoja ja se voi olla osa ihonhoito rutiinejasi taistelussa bakteereja vastaan.
Jos tarvitset niin näiltä löytyy. Nämä kauppiaat myyvät isopropyylialkoholia sekä spriitä ja toimittavat sen suoraan kotiisi.
Mistä ostaa isopropyylialkoholia ja spriitä verkosta
---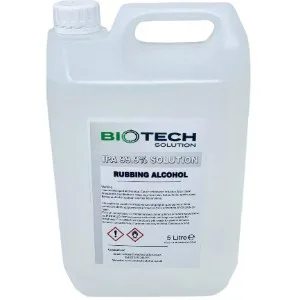 Amazon on jokaisen sprii tuotemerkin koti, josta löydät ne hyvään hintaan. Löydä juuri se mitä etsit ja enemmän.
Turvalliset maksut Amazonin oman maksujärjestelmän takia
Etsi jatkuvista tarjouksista sekä säästö mahdollisuuksista
Liity Amazon Primeen ja saat miljoonille tuotteille ilmaisen toimituksen ja palautuksen
Mene Amazon's verkkosivusto
---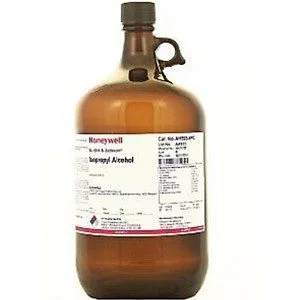 2. eBay
eBayssa on useita myyjiä, joten toimitusajat voivat vaihdella. Voit etsiä taattua toimituspäivää nähdäksesi, mitkä tuotteet tavoittavat sinut nopeimmin.
Laaja valikoima saatavilla
Voi lajitella myyjiä arvioidun toimituspäivän mukaan
Varastossa päivitetään jatkuvasti
---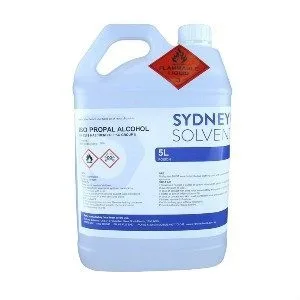 Toinen upeasti monipuolinen monimyyjä-ostosportaali, AliExpress, on loistava paikka löytää halpoja tuotteita sinulle sopivassa hintapisteessä.
Laaja valikoima saatavilla
Ilmainen toimitus saatavana tietyille tuotteille
Rekisteröidy ansaitaksesi uusia asiakaskuponkeja
Mene Aliexpress's verkkosivusto
---
Mitä sprii itseasiassa on?
Sprii on nimitys veden ja alkoholin sekoitukselle, jolla voidaan desinfioida pintoja tai ihoa. Se on tehty yleensä 70-95% isopropyylialkoholista ja vedestä, mutta joskus jopa vähemmästä.
Esimerkiksi suosittu merkki Isocol käyttää 64%:sta isopropyylialkoholia.
Pienempi prosentti merkitsee sitä, että tuote on loistava käytettäväksi kotona, oli kyseessä sitten pintojen puhdistaminen tai desinfiointi.
---
Miten isopropyyli tappaa bakteereja?
Centre for Disease Control mukaan alkoholi on bakteerisidinen, joka tarkoitta sitä, että aine voi tappaa bakteereja. Kuitenkin, jos alkoholin määrä on alle 50%, tuote ei ole enää kovin tehokas.
CDC suosittelee liuosta, joka on yli 60%:sta.
Mikä ero on spriillä ja isopropyylialkoholilla?
Sprii on tehty veden ja alkoholin sekoituksesta, jossa alkoholin määrä on 70-95%.
Yhdysvalloissa sprii on tehty useimmiten etyyli pohjaisesta alkoholista.
Sprii on valmistettu isopropyylialkoholista ja näitä kahta termiä käytetään keskenään. Yleisesti, kun ostat isopropyylialkoholia, niin se onkin spriitä.
---
Mihin spriitä ja isopropyylialkoholia käytetään?
Antibakteerisena puhdistusaineena sitä voidaan käyttää seuraavissa tarkoituksissa:
Käsien desinfiointiin
Öljyisen ihon kuivaamiseen
Pintojen desinfiointiin
Meikkisivellinten puhdistamiseen
Musteen poistoon iholta ja pinnoilta
Ei ole suositeltavaa laittaa alkoholia haavoihin tai palovammoihin.
More guides on Finder