6 of the best wallets for storing, sending and receiving Bitcoin Cash compared.
Bitcoin Cash (BCH) was created in August 2017 as a hard fork of bitcoin. Designed to provide faster transaction speeds and lower fees, Bitcoin Cash had at the time of writing grown into one of the top five largest cryptocurrencies by market cap.
If you want to buy Bitcoin Cash, you'll also need to search for a cryptocurrency wallet that allows you to safely and securely store your coins. However, the sheer range of wallets available makes choosing a suitable one difficult, so read on for a closer look at a selection of the best Bitcoin Cash wallets available at the moment to find one that suits your needs.
Learn more Buy Bitcoin Cash (BCH)
Disclaimer: This information should not be interpreted as an endorsement of cryptocurrency or any specific provider, service or offering. It is not a recommendation to trade. Cryptocurrencies are speculative, complex and involve significant risks – they are highly volatile and sensitive to secondary activity. Performance is unpredictable and past performance is no guarantee of future performance. Consider your own circumstances, and obtain your own advice, before relying on this information. You should also verify the nature of any product or service (including its legal status and relevant regulatory requirements) and consult the relevant Regulators' websites before making any decision. Finder, or the author, may have holdings in the cryptocurrencies discussed.
Best wallets for Bitcoin Cash
What to look for in a Bitcoin Cash wallet
If you're searching for a Bitcoin Cash wallet that suits all your storage needs, remember to keep an eye out for the following features:
Bitcoin Cash compatibility. Make sure that any wallet you're considering actually provides support for Bitcoin Cash. Don't assume that just because a wallet allows you to store bitcoin it will also allow you to store BCH, as the two are different currencies.
Easy to use. Cryptocurrencies are complicated and so are many crypto wallets, so make sure the wallet you choose has an easy-to-understand user interface that makes managing your funds convenient and simple.
Development. Check whether the wallet you want to use is backed by a dedicated development team that is continuing to upgrade the wallet and add new features.
Customer support. If you ever experience a problem with your wallet, being able to quickly access customer support is critical. Read up on how you can contact the support team for your wallet and how quickly they respond.
Private key control. Your private keys represent the right to manage your cryptocurrency holdings, so look for a wallet that lets you keep control of your private keys and doesn't require you to share them with a third party.
Security and backup. Does the wallet offer security features such as two-factor authentication, advanced encryption and secure PINs and/or passphrases? Is there also a backup feature so that you can restore your wallet if something goes wrong?
Good reputation. Finally, consider reviews from other users and how long a wallet provider has been in business to determine whether it offers a credible and reputable option for crypto storage.
There's lots more to learn about cryptocurrency wallets in our complete guide.
6 wallets for storing Bitcoin Cash (BCH)
Ledger Nano S (hardware wallet)
Security, simple to set up and use, compatible with multiple cryptocurrencies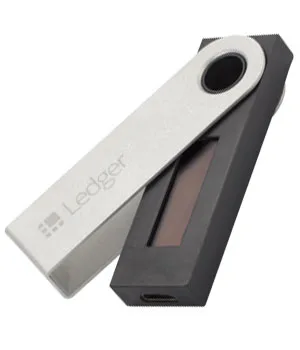 If security is your main priority when storing Bitcoin Cash or any other cryptos, it's hard to go past a hardware wallet. One of the most popular hardware offerings available at the moment is the Ledger Nano S.
This portable wallet connects to your computer's USB port and provides for the safe and secure storage of your private keys. The keys are isolated in a secure element that's locked by a PIN code, while the Nano S also supports two-factor authentication for added security.
Another of its main features is the OLED display, which allows you to quickly and easily double-check all transactions. Those transactions can then be confirmed by physically pushing buttons on the device.
The set-up process for the Ledger Nano S is simple and straightforward, and this wallet allows you to manage more than 20 cryptos including Bitcoin Cash, bitcoin (BTC), Ethereum (ETH), Litecoin (LTC), Dash (DASH) and Ripple (XRP).
However, the main downside of the Nano S is the cost. At the time of writing, you could buy one from the Ledger website for €79 so it may not be the best choice if you're only looking to store a small amount of digital currency.
---
TREZOR (hardware wallet)
Safe and secure, supports multiple cryptocurrencies, user-friendly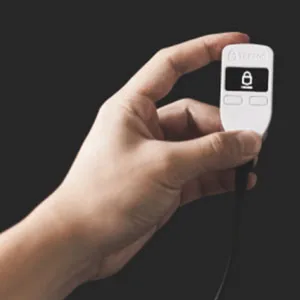 The TREZOR is another popular hardware wallet backed by an impressive reputation for security. This wallet also connects to your computer via USB and is protected by a secure PIN code – each time you enter the wrong PIN, the time you have to wait until you can re-enter it increases by a power of two.
Two-factor authentication is also supported, and you can also create a secure recovery phrase so you don't lose any cryptos if something goes wrong.
Just like the Nano S, the TREZOR features a built-in display that allows you to check your transaction details before confirming, while all transactions need your physical input for verification.
This device is also quick and easy to set up, and as well as BCH it supports bitcoin, Litecoin, Dash and a number of other cryptocurrencies.
The TREZOR is compatible with Windows, OS X and Linux operating systems, as well as with Android devices which have USB On-The-Go (aka USB Host). However, you'll once again need to be willing to fork out some cash upfront, with this wallet listed for €89 at the time of writing.
---
Jaxx (desktop and mobile wallet)
Very easy to use, supports multiple cryptocurrencies, access across multiple platforms, ShapeShift integration
Some security concerns, no two-factor authentication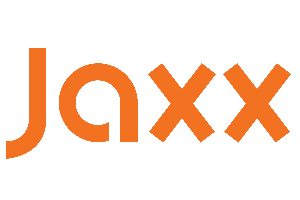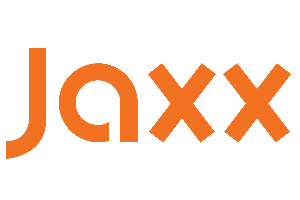 Developed with the aim of making cryptocurrencies easier to manage and more accessible to the masses, Jaxx is an ambitious platform that's well worth a closer look when comparing your storage options.
The best feature of Jaxx is its user interface, which is easy to understand and navigate right from the get-go. All the information you need to send, receive and store BCH or other coins and tokens is presented in a simple and straightforward manner, while ShapeShift integration is a handy inclusion that allows for fast crypto-to-crypto exchanges.
The other main advantage of Jaxx is its compatibility. It supports Bitcoin Cash, bitcoin, Ethereum, Dash, Litecoin and dozens of other cryptocurrencies, so is worth considering if you're looking to store a diverse portfolio. This wallet is also compatible with a huge range of devices, including Windows and OS X systems, Android and iOS devices, and via a Chrome browser extension.
Where Jaxx doesn't measure up to some other options is in the security department. While it does use a 12-word "Masterseed" to help you manage your private keys, there's no support for features like two-factor authentication or multisig functionality. The reports of a "vulnerability" in the wallet that saw US$400,000 (EUR326,880) worth of crypto stolen in June 2017 could also be cause for concern.
Read our complete review of the Jaxx wallet
---
Electron Cash (desktop and mobile wallet)
Storing Bitcoin Cash, available on multiple devices, security
Not available on iOS devices, can't store multiple cryptocurrencies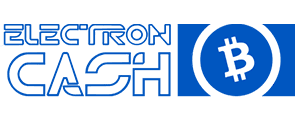 Electron Cash is an SPV (Simplified Payment Verification) wallet for Bitcoin Cash. A fork of the Electrum wallet with the necessary components for storing BCH, Electron Cash is available for Windows, OS X and Linux systems, while there's also an Android app available from Google Play.
A light wallet that's quick to set up and reasonably easy to use, Electron Cash allows you to retain control of your private keys and to backup your wallet with a mnemonic seed phrase. Multisig functionality is also supported for an extra layer of security.
On the downside, there's no iOS app available so iPhone users will need to look elsewhere. Electron Cash also supports Bitcoin Cash only, so it's not suitable for anyone who wants to store multiple cryptocurrencies, while you'll also find better-looking user interfaces on some other wallets.
Storing BCH in an exchange wallet
One alternative option when holding BCH is to store your coins in the wallet attached to your account with a cryptocurrency exchange. If you're preparing to place a trade sometime soon, this ensures that you always have fast and convenient access to your funds.
However, these wallets are owned by the exchange, not by you, so keeping your cryptos in them means that you don't maintain full control over your funds. There have also been numerous instances of exchanges falling victim to hacking attacks and even stealing from users, so the safest way to store BCH is generally to move your coins off an exchange and into a private wallet.
Find out which exchanges allow you to buy and store Bitcoin Cash.
BTC.com (web and mobile wallet)
Web and mobile access, convenience, easy to use, backed by reputable company
Doesn't support other altcoins, not as secure as a hardware wallet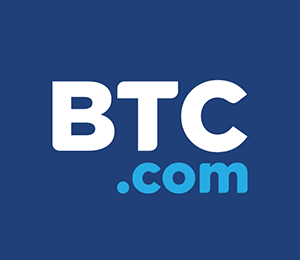 BTC.com offers a popular web and mobile wallet backed by Bitmain Technologies, a Beijing-based company that's an established player in the field of bitcoin mining. The BTC.com wallet is designed to make it safe and easy to send, receive and store both Bitcoin Cash and bitcoin.
Available online and through iOS and Android apps, this user-friendly wallet allows you to retain control of your private keys at all times.
A hierarchical deterministic (HD) wallet that allows you to use a master "seed" to backup your holdings, the BTC.com wallet also supports multi-signature transactions and two-factor authentication.
The interface is straightforward and easy to understand, and the fact that you're dealing with what's widely considered to be a reputable company (that also has a good customer support team) provides increased peace of mind.
However, despite its security features, this wallet will never be able to offer the same level of protection as a hardware wallet. It also only supports BTC and BCH, so if you want to store altcoins this won't be the right choice for you.
Read our review of the BTC.com wallet here
---
Coinomi (mobile wallet)
Storing a huge range of cryptocurrencies, very easy to use, convenient access to BCH
No iOS app at time of writing, not as secure as hardware wallets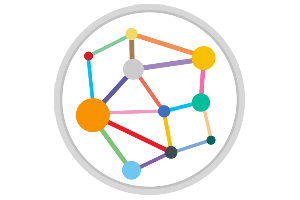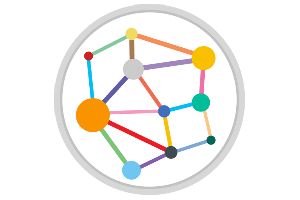 If you're looking for a simple and convenient way to manage your cryptocurrencies through your smartphone, Coinomi's mobile wallet should definitely be on your shortlist. This popular Android app boasts a user-friendly interface and support for more than 100 cryptocurrencies, including Bitcoin Cash, bitcoin, Ethereum, Litecoin, Dash and Tether (USDT).
Apart from this multi-currency support, Coinomi's other main selling point is its ease of use, with everything you need presented in a straightforward and intuitive layout.
It's also big on security, as your private keys never leave your device and no KYC requirements allows you to maintain privacy.
Coinomi is also an HD wallet, so you only have to back it up once with a so-called super-passphrase.
However, the fact remains that mobile wallets are inherently less secure than hardware wallets, while the lack of iOS functionality is a huge drawback for many users. However, an iOS app and desktop versions of Coinomi are reportedly on the way soon.
Read our review of the Coinomi wallet
---
Tips for securely storing your Bitcoin Cash
To ensure that you safely store your Bitcoin Cash or any other cryptocurrency holdings, remember the following tips:
Do your research. Thoroughly research any wallet before deciding to use it to store your funds. Look into its security features, reputation, customer support and user-friendliness to decide if it's right for your needs.
Make use of all security features. Whichever wallet you choose, remember to make the most of the security features it offers. Set up two-factor authentication, create a secure PIN and make sure you always retain control of your private keys.
Update your antivirus protection. Make sure any device you use to manage your cryptocurrency holdings is protected by the latest antivirus and anti-malware software.
Backup. Remember to regularly back up your wallet. This will ensure that you don't lose any funds if something goes wrong.
Storing large amounts. If you need to store a sizable amount of BCH or any other cryptocurrency, it's worth considering investing in a reputable hardware wallet. Offline storage is generally the most secure option, so you may want to move the bulk of your holdings into a cold wallet.
Check out our comprehensive guide to choosing a crypto wallet
---
Images: Shutterstock