FEMA to Postpone Flood Insurance Rate Hike Until 2021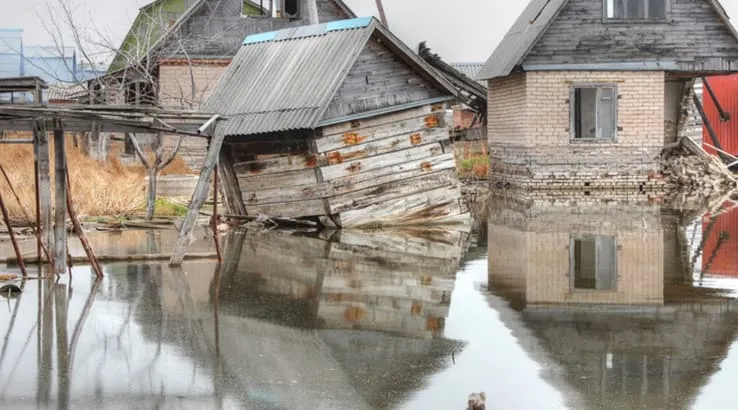 Facing pressure from Congress regarding the NFIP, agency will defer planned rate adjustments.
On August 29, 2005, Hurricane Katrina hit the Gulf Coast, impacting coastal cities in Alabama, Mississippi and Louisiana. While the wind damage to New Orleans was mild, the bulk of the city's destruction came after the storm passed. Katrina weakened the city's levee system, leading to flooding that left 80% of the city underwater. Recovery would take more than a decade to complete, with total damages exceeding $168 billion.
For those who live in high-risk flood areas, such as Florida, flood insurance is a must. But a recent announcement from the Federal Emergency Management Administration that it will defer its planned rate restructuring for the National Flood Insurance Program — called Risk Rating 2.0 — until October 2021 means that homeowners get another year to prepare for higher rates.
"While the agency initially announced that new rates for all single-family homes would go into effect nationwide on October 1, 2020, some additional time is required to conduct a comprehensive analysis of the proposed rating structure so as to protect policyholders and minimize any unintentional negative effects of the transition," the FEMA fact sheet reads.
"Therefore, FEMA decided to defer the implementation of Risk Rating 2.0 by one year to October 1, 2021. Additionally, this extension allows for all National Flood Insurance Program (NFIP) policies — including, single-family homes, multi-unit and commercial properties — to changeover to the new rating system at one time instead of a phased approach, as originally proposed."
FEMA previously announced that the rate would increase by 11.3%, without considering the HFIAA surcharge or Federal Policy Fee. As 80% of policyholders pay a flat rate, they would not be subjected to this rate change.
The Cost of Flooding
Flooding is one of the most expensive weather-related incidents to remedy. Defined by FEMA as "general and temporary condition where two or more acres of normally dry land or two or more properties are inundated by water or mudflow," flooding differs from water damage in the sense that it is a widespread incident. As flood damage is different from the storm, hurricane and water damage riders that are common for homeowner's insurance, flood insurance is not common, especially in low-flood regions.
Due to potential water damage to a home's wooden supports, drywalling, electrical wiring, insulation, carpeting and furnishing, as well as possible erosion damage to the home's foundation or retaining walls, flood remediation can be pricey. FEMA has estimated that — for a 2,500-square-foot, one-story home — one inch of flooding can result in $26,807 in damages. For a flood like Katrina, where flooding exceeded 10 feet, the cost of damages could exceed the home's value.
While the federal government offers disaster relief, it is typically not enough to fully recover. This disaster assistance usually comes from the U.S. Small Business Administration in the form of low-interest disaster loans or, in rare cases, small-value FEMA disaster grants. In high-risk flood areas like Florida, which is accountable for 35% of the nation's flooding, flood insurance is required by law.
Flood insurance is made more important due to differing state laws. Florida, for example, has no law requiring home sellers to disclose the flood risk or flood history of a property for sale. If the prospective homeowner does not do their research regarding a home's flood history before buying in Florida, they run the risk of buying a home that may be in a flood zone or have existing flood damage.
Texas, conversely, has arguably the strongest disclosure laws in the nation. "You get enough repeated disasters and misery that the public is aware of the misery enough to overcome the political class making the determination," Thomas Ruppert, a land-use expert and lawyer for Florida Sea Grant, told the Miami Herald. "It's not rocket science. We know the issue. We know what we need to do. It's a matter of political will."