Federal Reserve to keep rates near 0% through 2022 — what that means for you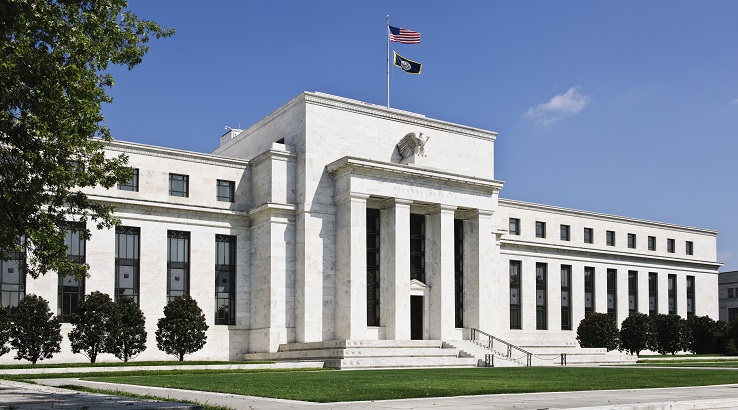 Prime borrowers could see lower rates for years to come, but that's not the case for everyone.
The Federal Reserve Wednesday announced it was keeping the federal funds rate at its current range of 0% to 0.25% — and will likely keep it there until at least 2022.
Typically, the federal reserve lowers rates — or keeps them low — in response to an economic downturn. The federal reserve lowered the rate on March 16, 2020 to offset the economic impact of COVID-19.
The National Bureau of Economic Research announced Monday that the US officially entered a recession after efforts to curb the virus sent the economy reeling.
"The ongoing public health crisis will weigh heavily on economic activity, employment, and inflation in the near term, and poses considerable risks to the economic outlook over the medium term," The Federal Reserve said in a statement released Wednesday.
"In light of these developments, the Committee decided to maintain the target range for the federal funds rate at 0 to 1/4 percent. The Committee expects to maintain this target range until it is confident that the economy has weathered recent events and is on track to achieve its maximum employment and price stability goals."
The Federal Reserve also released economic projections that show GDP and unemployment rates below pre-coronavirus levels until 2022.
Low rates on some credit products are here to stay — for the most part
A low fed rate often translates into lower rates on credit products. This doesn't mean much for you if you already have a fixed rate loan. But if you have a variable-rate loan, credit card or adjustable-rate mortgage, you might not see a rate increase for a while.
If you're in the market to take out a new loan, you'll likely continue to find rates on these products several points below their pre-coronavirus levels. But they might not stay as low as they are right now, and you still might want to take advantage of deals.
That's because many lenders are offering emergency funding with discounted rates, which will likely disappear as states reopen. Car loans in particular might see fewer 0% APR deals from dealerships as deals dry up for the summer season.
And not all lenders offer lower rates just because the fed rate is low — and economists warn if lenders raise rates, it could be a sign that lenders are losing control.
In fact, some lenders have slightly increased the range of interest rates they offer. But it appears that this has been mainly in response to other factors related to the the coronavirus outbreak.
There's no clear sign of the end to the outbreak or what the near future will bring. This means it's increasingly risky for lenders to offer financing to someone, even if they're an ideal candidate. And lenders often respond to an increase in risk by raising rates.
Not all borrowers will qualify for better deals, or at all
If you have a steady job, few debts and a credit score above 760, you'll likely be able to get the most out of a low fed rate. And if you just squeak by, credit could actually be more expensive. Some lenders have started offering a wider range of variable rates — especially on private student loans.
This means that borrowers who can qualify for the lowest rates will see savings. But borrowers that just meet the lender's requirements might actually have higher rates than they would have seen before March.
Lenders and credit card companies have generally tightened credit requirements in response to the outbreak, meaning fewer people can qualify than would have before.
A high unemployment rate also means fewer people can qualify for credit at all. Many lenders require full-time employment, which locks the 13.3% of unemployed Americans out of access to new credit as well.
Savings rates will likely dive
A low fed rate also means bad news for high-interest savings account and CD holders. Low fed rates typically mean your accounts will gain less interest. And that appears to be here to stay, thanks to the Federal Reserve's announcement.
If you were counting on those returns, you might need to look into alternatives like investing.
Photo: Getty Images