Fed issues first emergency rate cut since start of Great Recession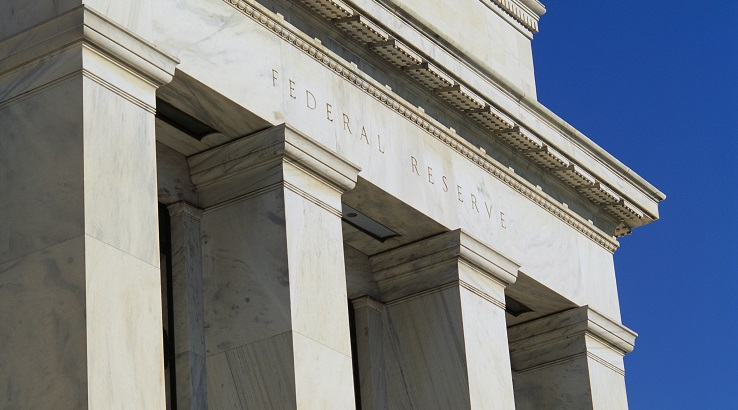 Fears about the coronavirus epidemic have encouraged the Federal Reserve to cut interest rates off-schedule for the first time since 2008.
In a surprise move, the Federal Reserve has announced its first emergency rate cut since the onset of the Great Recession. Following the steepest drop in U.S. stock market history last week, the national bank slashed its interest rate by half of a point.
"The fundamentals of the U.S. economy remain strong. However, the coronavirus poses evolving risks to economic activity," the Federal Reserve's Board of Governors wrote in an announcement. "In light of these risks and in support of achieving its maximum employment and price stability goals, the Federal Open Market Committee decided today to lower the target range for the federal funds rate by 1/2 percentage point, to 1 to 1‑1/4 percent. The Committee is closely monitoring developments and their implications for the economic outlook and will use its tools to act as appropriate to support the economy."
A Fed rate cut often leads other interest rates, like on consumer loans, credit cards and bank accounts, to fall gradually over the coming weeks.
Growing concerns
Typically, the Fed considers rate changes only during the once-every-two-months meeting of the Federal Open Market Committee. This move — which brings the rate between 1 and 1.25 percent — comes following increased pressure from the White House to cut rates. This is the result of the G7 finance ministers conversing with Federal Reserve Chairman Jerome Powell and Treasury Secretary Steven Mnuchin about strategies to counter global effects from the onset of the coronavirus epidemic and Austria's resulting move to cut its interbank borrowing interest rate.
"Given the potential impacts of COVID-19 on global growth, we reaffirm our commitment to use all appropriate policy tools to achieve strong, sustainable growth and safeguard against downside risks," the G7 ministers said in a joint statement on Tuesday.
"Alongside strengthening efforts to expand health services, G7 finance ministers are ready to take action, including fiscal measures where appropriate, to aid in the response to the virus and support the economy during this phase. G7 central banks will continue to fulfill their mandates, thus supporting price stability and economic growth while maintaining the resilience of the financial system."
The G7 has yet to announce any measures or actions along these goals.
Many analysts believe that such a cut will be ineffective, as coronavirus fears are halting production in key manufacturing countries like China. The markets did immediately respond to news of the cut with a price spike, although that spike has since receded. The post-drop market recovery has seen the largest one-day increase since December 2018.
The United States is not alone in cutting its rate. Australia cut its rates to a new record low on Tuesday, while Malaysia's Bank Negara cut its rate for a second time this year.
Picture: Getty Images