FDIC to Issue Guidance on Hemp-Related Banking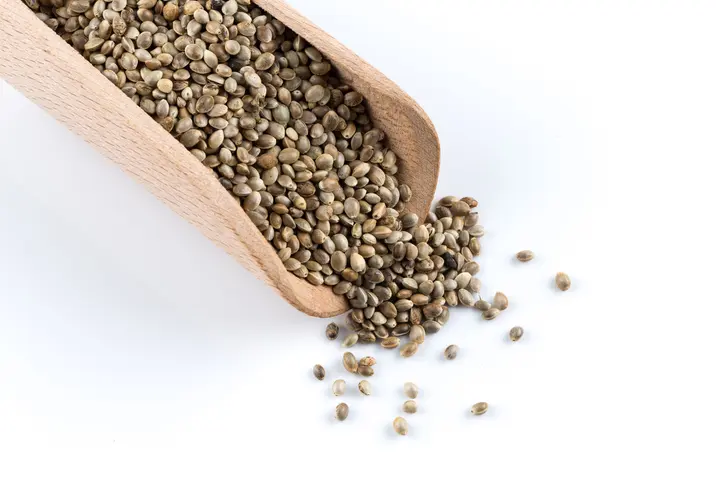 Interagency guidance may provide clarity on financing for industry-related businesses.
In a departure from previous positions, the Federal Deposit Insurance Corporation has announced it will issue interagency guidance within a week on how to handle hemp-related banking. This guidance follows the U.S. Department of Agriculture's draft rules on the growing of the crop.
"As I talked to more and more of the state supervisors and understood how this is being done, I have been leading the regulatory effort and making sure that we actually are able to come out with a guidance to our banks on how to bank hemp," FDIC Chair Jelena McWilliams told Banking Dive. "And so that's forthcoming."
Hemp is a strain of cannabis sativa that has a low tetrahydrocannabinol (THC) content. Hemp is one of the fastest growing plants currently cultivated. Due to its tough fiber, it can be used in clothing, paper, as a building material or in plastics. The plant's seeds can be used as food or can be refined for its oil. Hemp, due to its dense planting footprint, can also be used as a smother plant for chemical-free weed control.
Hemp was legalized in the Hemp Farming Act of 2018, which removed the crop from Schedule I status under the Controlled Substances Act.
The Federal Government and Hemp
Legalizing hemp banking is tricky as hemp's more intoxicating cousin is still illegal per federal and international laws. With marijuana and hemp both deviating from different strains of the same plant, there is a fear that legalizing hemp banking can serve as a shortcut for marijuana businesses, which — despite being lawful in 11 states and the District of Columbia — are prohibited from opening bank accounts insured by the FDIC.
"The industrial hemp industry is seeding and growing all over Upstate New York, with new businesses like Main Street Farms popping up left and right, which is why I fought so hard to strip the burdensome and outdated federal regulations from it by passing the Hemp Farming Act of 2018. However, if these businesses aren't able to get financing from a bank or find a credit card processor that doesn't charge them an arm and a leg, none of that matters all that much," U.S. Senate Minority Leader Charles Schumer (D-NY) said in a press statement.
"If the financial institutions aren't given updated guidance by the major federal financial regulators clarifying the legality of industrial hemp, the industry in Central New York and producers like Main Street Farms will continue being tightly bound, prevented from growing and creating the good-paying jobs they'd otherwise be able to."
The interagency guidance will be between the FDIC, the Office of the Comptroller of the Currency, the Federal Reserve and FinCen, the U.S. Treasury's Financial Crimes Enforcement Network. The guidance would apply only to strains of hemp that have a THC content of 0.3%. In response to a letter from U.S. Senator Michael Bennet (D-CO) seeking clarification regarding hemp farmers' access to financial services, the Fed and the OCC indicated that it did not plan to issue additional guidance, as they expect their customers to apply established guidelines.
The confusion between federal and state laws regarding cannabis and hemp banking is causing lawful businesses to either forego financial protections or take technically illegal steps to gain access to banking products."Currently, thirty-three states, the District of Columbia, Guam and Puerto Rico have all legalized the use of marijuana to some degree. Yet the possession, distribution or sale of marijuana remains illegal under federal law, which means any contact with money that can be traced back to state marijuana operations could be considered money laundering and expose a bank to significant legal, operational and regulatory risk," the American Banking Association wrote in its position statement.
"The rift between federal and state law has left banks trapped between their mission to serve the financial needs of their local communities and the threat of federal enforcement action."