Finder is committed to editorial independence. While we receive compensation when you click links to partners, they do not influence our content.
Compare family life insurance
Buy a policy to protect your family financially in case something happens to you.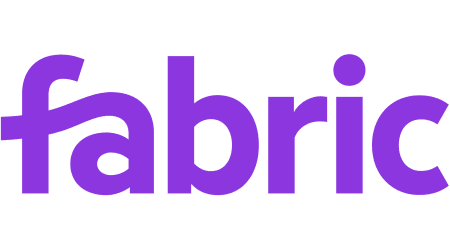 Up to $5 million coverage
No exam for some applicants
Create free online wills in 5 min
Get quotes
This article was reviewed by Andrew Flueckiger, a member of the Finder Editorial Review Board and certified insurance counselor and licensed insurance agent in five states.
Having a life insurance policy in place can help your loved ones to cover their expenses and maintain their lifestyles if you pass away or suffer a terminal illness. Several types of insurance can cover your spouse and children under the same policy, including joint or first-to-die policies and child riders.
Should I buy life insurance for the family?
Life insurance is primarily designed to replace your income, so if you're a breadwinner with financial dependents — like a spouse and kids — that's a good reason to purchase a policy. That way, if you die prematurely, your policy kicks in to help your family maintain the lifestyle they're accustomed to.
Breadwinners aside, think about the financial contributions and needs of other family members. You could consider:
Everything a stay-at-home parent does to keep the house operational — like cooking, cleaning and chauffeuring the kids around. How much would it cost to hire someone else to perform those duties?
The cost of treatment if your child sustained a serious illness or injury.
Coping with the loss of a loved one is hard enough without having to worry about the financial impact. To financially protect your family, consider putting coverage in place for each family member. If someone in your family passes away unexpectedly, their life insurance policy would kick in to help you cover funeral costs, outstanding debt, mortgage or rent payments, and other everyday living expenses.
How to get a family life insurance plan
There are a few ways to purchase life insurance for your family. You could take out:
A joint life insurance policy to protect you and your spouse. There are two types of joint policies for couples: A first-to-die policy pays out upon the first spouse's death, and a second-to-die policy pays out when both spouses have died.
An individual policies for your spouse or child. You could buy a term or permanent policy for your spouse, and a standalone children's policy for your kid — which is a good idea if your child is the breadwinner of the family or has a serious health condition.
A policy rider that includes the child and/or spouse. Some insurers will allow you to purchase a rider to cover other people under your policy. If you decide to add your children to your policy, a child protection rider can protect multiple children, including biological, adopted and step-children.
A group life insurance plan. If you're offered life insurance through work, you can usually add your spouse or child to your plan. Depending on how the policy's set up, your spouse's premium could be based on your age — and the maximum amount of coverage is typically 50% of your elected amount as the employee. Most group policies can include a set amount of coverage — like $5,000 or $10,000 — for children. You may be able to cover more than one child, or pay extra to add additional kids to your coverage.
How to compare family life insurance policies
To help you find the right life insurance policy for your family:
Have a conversation with your family. Go over exactly what the life insurance plan covers, how the claims procedure works and if it will need to be adjusted in the future. By discussing how to handle a claim with your family, it'll help remove any unneeded stress at a time when they already have enough going on.
Find and compare multiple quotes. Don't just go with the first or cheapest policy you can get. It's important to get as many quotes as possible to determine which policy can give you the most comprehensive coverage, without sacrificing affordability.
Consider a jointly-owned policy. Besides having the advantage of costing less than individually owned policies, it provides an additional layer of protection should one or both parents pass away unexpectedly.
Include children in the policy. Consider adding children as a rider onto your family life policy to give you peace of mind when it comes to your kids.
Learn about the claims process. Knowing what to do in the event of a claim will mean the family can focus less energy on working out what to do and more time on grieving and recovering.
When in doubt, speak to an insurance adviser. Doing all the research on different types of family life insurance on your own may be time-consuming and confusing; however, you can always ask for assistance from an insurance agent. They can assess your needs and personal circumstances and recommend life insurance policies that are tailored to match your needs.
Compare family life insurance
How to buy life insurance for your parents
The death of a parent can not only take a huge emotional toll, but it could leave you with additional financial burdens — like unpaid medical bills and burial costs.
To protect yourself financially in case of an unexpected loss, consider taking out life insurance for your parents, all you'll need is their consent. By doing this, you'll have access to funds while you're grieving.
What should I consider when buying a policy for my parents?
There are various types of life insurance available for elderly parents:
As a general rule, the older your parents are, the more expensive your premiums will be since your rates are based on the results of your parent's medical exam. The reason isn't subtle: Thanks to their age and health, elderly people have a lower life expectancy, which means there's a higher chance your insurer will have to pay out the policy.
How to buy life insurance for your spouse
One of the major decisions many people have to make when buying life insurance is whether they should take out single or joint policy.
However, it's important to remember that taking out joint coverage does have a few advantages and disadvantages:
Advantages

Disadvantages

Joint policies are usually cheaper
and have lower premiums

Can be difficult to manage
if your relationship falls apart

Ideal if you and your spouse
have similar insurance needs

Not ideal if your insurance needs
differ or there's a large age gap
How to buy life insurance for non-family members
To buy life insurance for a non-family member, you'll need to do two things:
Prove an "insurable interest." You'll need to prove you'll suffer a financial loss if that person were to die.
Get that person's consent. You can't get life insurance for someone without their knowledge. The person will need to review and sign off on the policy documents before the coverage goes into effect.
What kind of expenses can life insurance for family cover?
The payout from a life insurance policy can be used however you wish. Typically, people use the money to cover:
Loss of income
Outstanding debt
Funeral and burial expenses
Childcare or school tuition
Mortgage or rent payments
Insurance premium payments
Household maintenance costs — like utility bills, groceries and cleaning supplies
What factors do I need to consider when it comes to life insurance for family?
In addition to calculating the family's current and future finances, there are other factors that you need to think about when determining your family's life policy coverage:
Your age and your spouse/partner's age
Account for inflation when thinking about your income and future expected earnings
Employment status of your spouse/partner
Each partner's contributions to the family, such as family savings and paying off debts
The number of children you have and their ages
How long you're considering to have a policy that can cover your family's ongoing needs
Total of available assets and investments
It's essential to calculate your family's needs to figure out what sort of expenses that would need to be accounted for if you were no longer around. This will help you find the policy that makes the most sense for your family and give you an idea of the appropriate amount of coverage to apply for so you're not being over insured and paying too much in premiums.
Bottom line
Finding an affordable life insurance policy for the whole family may take a little bit of research, but that return on time invested will ensure that your family is financially protected when the unexpected happens.
With everyone under your roof covered, you won't have to worry about who'll take care of the mortgage, loan payments, credit card debt, cost of college or any other expenses that come up if you're no longer around.
More guides on Finder