Finder is committed to editorial independence. While we receive compensation when you click links to partners, they do not influence our content.
Top fall fashion trends for men 2021
Gear up for cooler weather in must-have colors and fabrics from the runway.
Dressing for autumn shouldn't merely mean pulling from the closet those huge black boots your mom bought you last Christmas. (But, damn, are they functional.) Thankfully, with the new season comes a bunch of trends to keep you both warm and sleek.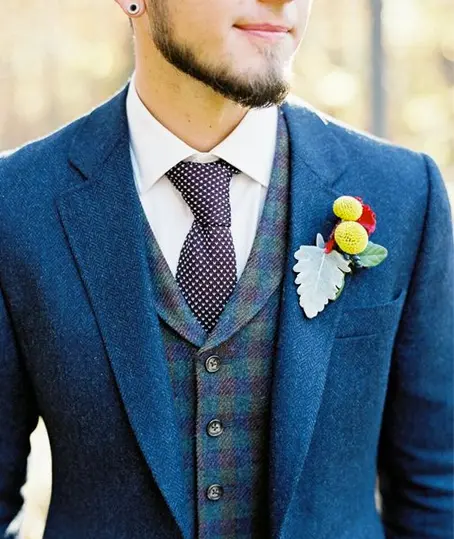 The thick(er) necktie
If you weren't a fan of the skinny necktie, you're in luck this season. The thick necktie is back! Wear it to work for a polished look or just to look dapper while bar crawling with friends. Your best bet is to wear your tie with a collared shirt and a suit — better to be overdressed than underdressed, right?
Best stores to shop
Shop Nordstrom
Shop BoohooMAN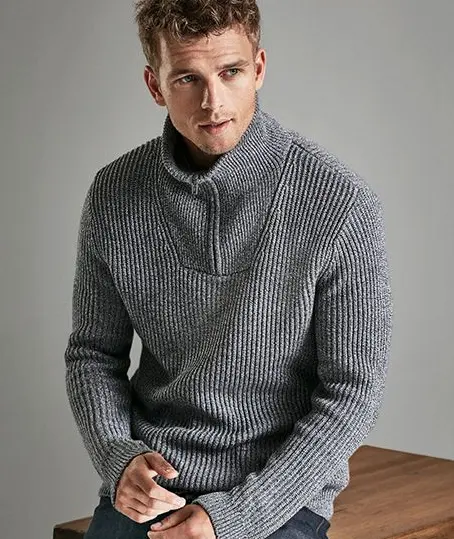 Knits
Knits are so big this season, it's scary. And it's even gotten to neckties. Embrace the trend by going for that knitted necktie, or choose a nice cardigan for a more subtle look. Keep an eye out for those timeless bold colors.
Best stores to shop
Shop Urban Outfitters
Shop H&M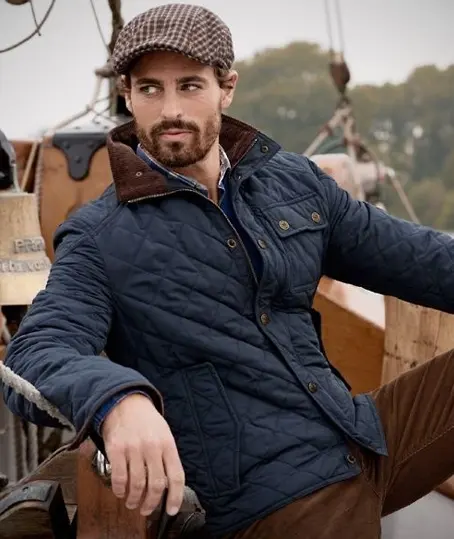 Quilted jackets
Turns out, your grandma's quilt patterns were ahead of their time (read: century). This year, quilted clothing is perfectly balanced fashion and function. You can wear a quilted jacket over just about anything for just about any occasion: It's perfect for work and that Thanksgiving touch football game with your family. One of the best parts about quilted jackets is that, while warm, they aren't bulky. So if you're going for the cool, sophisticated and sleek look, you're in luck.
Best stores to shop
Shop Saks Off Fifth
Shop Urban Outfitters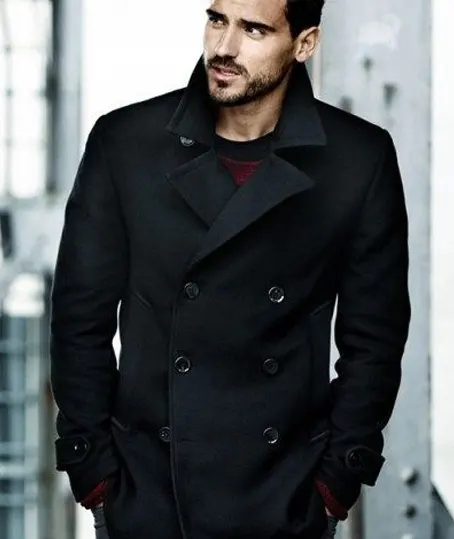 Double–breasted coats
Boxy and double-breasted coats swept the runway for men's fashion this year. If you're trying to figure out what to wear to work, look no further than these double-breasted coats. Go for it over your trim jacket — and pair it with one of those thick neckties. You'll look great all buttoned up.
Best stores to shop
Shop BoohooMAN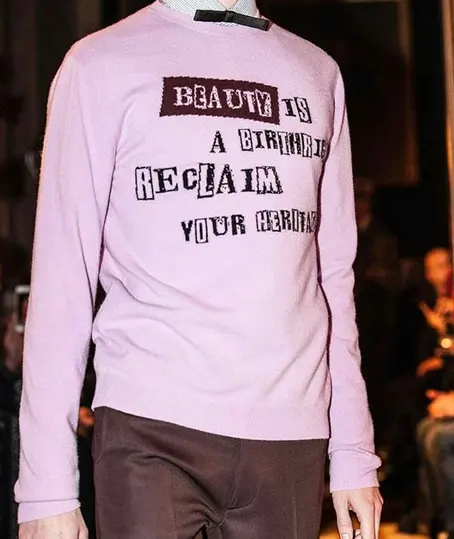 Politico
More and more fashion items are becoming tools to make statements. Whether you choose an overt "Free America" T-shirt or one of the casual stars-and-stripes designs permeating men's fashion this year, you can show off your beliefs in style.
Best stores to shop
Shop ASOS
Shop BoohooMAN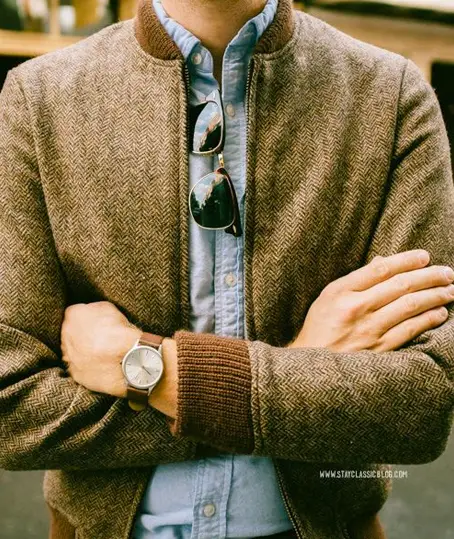 Seventies
If you ever looked at old pictures of your dad and wished you had his style — minus the atrocious haircut — you'll probably love the '70s throwback looks this year. There's a vintage look for everyone, from oversize pants to bomber jackets. Pair your pilot-inspired fur-trim jacket with a pair of jeans and a T-shirt for a chill but stylish look.
Best stores to shop
Shop Urban Outfitters
Shop ASOS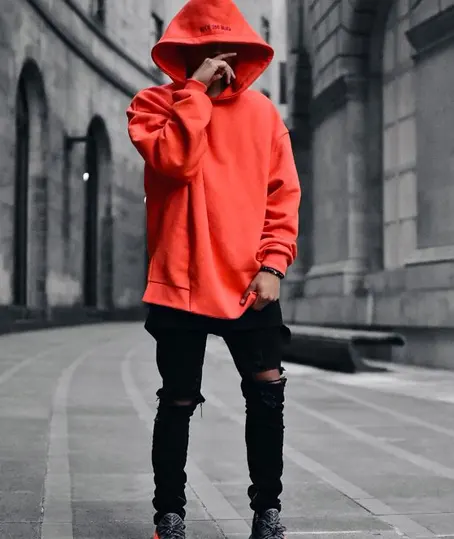 Seeing orange
There's nothing to be angry about when it comes to this fall's color spectrum. Orange is especially huge this season. If you're going for understated, try out orange highlight pieces, like a beanie or a pair of sneakers. If you're feeling confident in all your orange glory, go for something bolder, like an orange sweater. Either way, pair your statement hue with some relaxed blacks and browns so it can shine. Orange you glad this trend exists?
Best stores to shop
Shop Urban Outfitters
Shop ASOS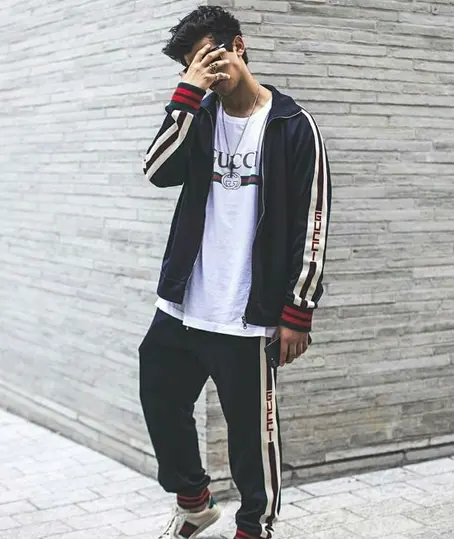 Sportswear
Ski jackets aren't just for the slopes this season. Stay snug and stylish with a '90s-inspired tracksuit or a nice, warm pair of sweats to keep your look more casual. If you're looking to pair something nicer with something trendy, consider a ski jacket over your wool turtleneck and corduroys.
Best stores to shop
Shop ASOS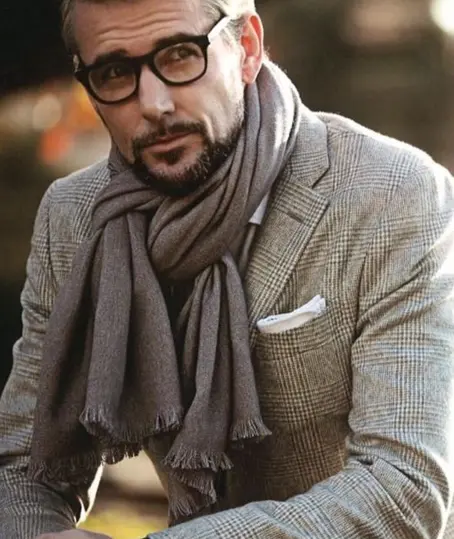 Scarves
Finally, a use for all those scarves your grandma knit that you've been too guilt-ridden to get rid of. The best part of this look is its versatility: If you want something chunky, great! Something sleek? Also great! Something in between? Perfect. There are few ways to go wrong when picking out a scarf with your outfit. Plus, if your only scarf doesn't match the rest of your wardrobe, just call it a "statement piece."
Best stores to shop
Shop BoohooMAN
Top deals and discounts
Photo by bruce mars on Unsplash
More guides on Finder