Finder is committed to editorial independence. While we receive compensation when you click links to partners, they do not influence our content.
FabFitFun promo codes
Best deal: $200+ value for only $49.99 USD
FabFitFun subscribers get an exciting monthly box to stay feeling healthy, stylish and happy.
What can I buy at FabFitFun?
By becoming a member, you'll have a choice to pay for a seasonal subscription box for $49.99, with renewal every three months, or pay for an annual subscription for $179.
FabFitFun offers a variety of full-size cosmetics and beauty products, like makeup and brushes, haircare and skincare products, fragrances, bath items, nailcare items and a variety of lifestyle accessories that include stationery, makeup bags, purses, candles, workout videos and scarves.
You'll find brands you know and love such as The Honest Co., Dermalogica, Zumba and so much more.
How do I use my coupon code?
What is FabFitFun?
FabFitFun is an American gift box subscription company based in Beverly Hills, California. It packs its boxes full of wellness and beauty products, with a focus on fitness and self care. Its mission is to provide great resources and products for women of all ages, living all sorts of lives.
How does FabFitFun work?
You'll receive a box four times a year — one for every season! Unlike other subscription boxes, your boxes aren't customized to you, through occasionally you can pick a handful of items to come in your box. The company claims each box is valued at over $200, with options to purchase add ons or a bonus box.
FabFitFun sends email updates including tips about beauty, relationships and wellness. You'll also have access to a selection of videos related to fashion, fitness and wellness on their member only TV channel.
Shipping, delivery and payments
Can I get free delivery?
Sort of. The cost of shipping is technically included in the price of your subscription box, so you won't see an extra charge for shipping and handling. If you live in Alaska, Hawaii, Canada or a U.S. territory, you'll pay $8 for subscription box shipping.
All add-ons ship for free, though, regardless of your location.
If you're buying full-size items from the site's shop (i.e. not a subscription box), you can snag free shipping by spending over $25.
Shipping costs
Most boxes and store items ship for free, but there are some exceptions:
Subscription boxes shipped to Alaska, Hawaii, Canada or a U.S. territory cost $8 to ship.
Store purchases totaling under $25 cost $5 to ship to the continental U.S.
Store purchases under $25 cost $10 to ship to Alaska, Hawaii, Canada or a U.S. territory.
How can I track my order?
You'll get an email from FabFitFun as soon as your order leaves its California warehouse. Click the link to your tracking information to keep tabs on your delivery.
Payment options
FabFitFun accepts Visa, Mastercard, Discover and American Express on its secure website.
If you want to cancel your subscription, you can do so by logging into your FabFitFun account and going to the My subscription and orders page. From there, you'll have the option cancelling your subscription. There are a few things to keep in mind when cancelling a subscription, though:
Cancel your order before the next bill date. Otherwise, you will be charged for and will receive another box before the cancellation takes effect.
Cancelling your box will not provide you with a refund for any paid boxes and will not stop a pending charge from going through.
Cancellations for annual subscriptions will go into effect at the end of the annual term.
There are no cancellation fees.
Case study: Kelly's experience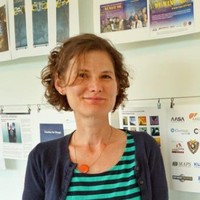 Kelly Waggoner
Senior Editor
I'll admit it: I signed up for FabFitFun to score a dear friend the $15 referral. I used her code, paid the $49.99 and waited for the mystery by mail. This was the Spring 2018 subscription delivery, and I hadn't expected the box itself to be so darned pretty. Nor did I expect to actually like what was in it so much.
The star of the show was a cheery burnt-orange Rachel Pally clutch that FFF says retails for $60, among other items I unearthed after peeling back the tissue:
A fun pair of Ettika tassel earrings — retail $58
A tube of Murad Skin Perfecting Lotion — retail $40
An Anderson Lilley copper cup candle — retail $45
An Understated x Free People collab leather mask — retail $40
A goofy Physique 57 massager — retail $20
Dermelect Concealing Ridge Filler — retail $18
A cool red-themed ISH lip palette — retail $42
Five KNC lip masks — retail $25
Rando samples of Dove products
FabFitFun advertises its boxes as containing more than $200 worth of beauty, fashion and fitness items. If you believe the retail values above, I got well more than that.
Did I use every item? No. I mean, my silly son loved crushing us with the massager. And I wouldn't know what to do with "ridge filler." But I adore the Pally clutch, bringing it out when I'm feeling fancy. The classy copper candle today sits on my bookshelf. I've had a blast playing with the lip palette and ridiculous K-beauty masks. And Murad's gained a new customer, for sure.
And I guess that's the point. I wouldn't have bought any of these goodies for myself piecemeal. But arriving to my doorstep within a beautiful box I've since reused makes for a well-spent $50 in my book.
What's FabFitFun's return policy?
While you're not able to return or exchange any products received in your box or purchased through its store, FabFitFun offers exchanges on sized apparel for $7. If you want to exchange your unworn apparel for another size, you must send it back within seven days.
Can I exchange apparel items for a different size or color?
Yes, FabFitFun does accept exchanges on apparel items, but only for a different size and if the new size you would like is currently in stock.
To request an exchange, contact customer service.
Are FabFitFun's returns free?
No, the customer is responsible for the cost of return shipping. If you live in one of the 48 continental United States, you can request to have a pre-paid return shipping label emailed to you, and a fee of $7 will be deducted from your refund.
For customers outside the 48 continental U.S., you will be responsible for providing your own shipping label and paying all necessary return shipping fees.
How do I return an item to FabFitFun?
The only items eligible for returns are apparel, and you need to request your return within seven days of your purchase.
To do so, fill out the contact form on its website and select the Return/exchange option from the dropdown menu. A member of FabFitFun's customer care center will provide you with instructions for your return.
FabFitFun returns address
Before you return an item to FabFitFun, you'll need to contact customer service through the company's online contact form. If you live in the 48 continental U.S., you'll receive a return shipping label via email with the correct returns address.
Otherwise, a member of its customer care team will provide you with the instructions you need to mail your return package back on your own.
When's the next sale?
Sign up for FabFitFun's email list
to stay up-to-date on all the latest deals, and get 10% off of your first order when you sign up.
You can also save money by referring your friends to FabFitFun. Friends must live in a different household, but once they purchase a FabFitFun subscription, you'll earn a $15 credit. And if you're a student, you can sign in with your Student Beans account and get $10 off your first box.
Many of FabFitFun's add-on box items are offered at a 70% discount.
What sets this brand apart?
FabFitFun boxes offer a unique combination of wellness, fashion and beauty products rather than catering to one niche. They offer large quarterly subscription boxes compared to many smaller subscription boxes that come monthly.
FabFitFun also offers special, fun magazine and TV content to its subscribers, so you'll receive premium, cultivated digital content in addition to the items in your box.
Pros and cons
Pros
Huge product selection. FabFitFun offers items related to fashion, beauty and wellness, rather than just one niche.
All full-sized products. While many subscription services include only sample sized products, all of the products in the FabFitFun box are full-sized.
Digital content included with subscription. You'll get digital magazine and TV content along with your physical box.
Cons
No returns. You can't send your items back if you don't like them.
Not personalized. You'll get the same box as everyone else.
PayPal not accepted. You'll need to pay with a credit card.
Bottom line
FabFitFun boxes are a fun surprise and a way to discover new products. Though it's a bit more expensive than other beauty boxes, you'll get more, full-sized products to add to your beauty regime. Be adventurous and flexible with your expectations — you can't return any items.
Some customers complain of long shipping times, so be ready to wait for your delivery.
Frequently asked questions
More guides on Finder