Invest in FAANG stocks
Here's how to get your hands on FAANG stocks and own some of the biggest tech companies in the world.
The FAANG stocks are a list of some of the most successful and well-known global tech companies of the last decade: Meta (formerly Facebook), Apple, Amazon, Netflix and Google (Alphabet).
The FAANG stocks
How to buy the FAANG stocks with a stock trading account
Compare stock trading accounts. Look at the brokerage fees, which stock exchanges you can access and the level of professional support available.
Open your account. You'll need to provide your personal details and verify your identity. You'll also need to supply the details of your linked bank account.
Fund your linked account. Make sure you have enough money in your account to purchase the stocks you wish to buy.
Place an order. Look up stocks by company name or ticker symbol (for example, Netflix is listed under NFLX). Buy at the current market price, or place a limit order to trigger a purchase when the stock price reaches a desired price. If your platform offers fractional share trading, you might be able to buy a portion of a single stock instead of paying for an entire stock.
Our top picks for online stock trading platforms
Our top pick for
Beginners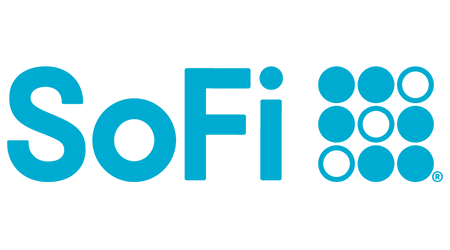 Our top pick for
Free trades
Our top pick for
Active traders
Client disclaimer: US Brokerage services through eToro USA Securities Inc, member of FINRA, SIPC. Crypto assets through eToro USA LLC.
Where do the FAANG stocks trade?
All of the FAANG stocks are listed on the Nasdaq. The Nasdaq Stock Market is second only to the New York Stock Exchange by market capitalization and is home to many of the world's leading high-tech companies seeking to list their stocks. Some of the largest companies in the world are primarily listed on the Nasdaq.
How can I buy FAANG stocks on the Nasdaq?
Here are 3 ways that investors can buy FANNG stocks on the Nasdaq: using a broker or online broking platform, through a mutual fund or through an exchange traded fund (ETF).
Broker
You can purchase individual stocks in companies through a stockbroker or online brokerage platform, depending on how much advice you need.
If you don't need professional advice, a cheaper and often easier option for purchasing individual stocks in a company is by opening an account with an online stock trading platform. The fees range in price and are charged per transaction. Because it's a DIY approach, it'll be cheaper than a full-service stockbroker.
All the major banks have an online broking arm, or you can open an stock trading account with an online trading platform.
Mutual fund
If you don't have the time, expertise or money to buy individual stocks in a company directly, a mutual fund pools your money with money from other investors and an investment manager manages it on your behalf for a fee.
You can buy in by purchasing units or stocks in the fund. By pooling your money with other investors, you can tap into a much wider range of opportunities that would normally be out of reach for individual investors.
Each mutual fund will have a specific investment objective, so you need to carefully choose a fund that suits your financial goals.
Mutual funds can be bought directly from the fund manager, through a financial adviser or through an online broker.
Exchange traded fund (ETF)
ETFs can be a cost-effective way of purchasing stocks. Similar to mutual funds, ETFs are made up of a group of stocks and can be bought and sold on a stock exchange.
However, unlike mutual funds that are chosen and managed by an investment manager, ETFs track the returns of a specific index or market sector, that is, they mirror the movements and return of a particular market, just on a smaller scale.
ETFs can be bought and sold like ordinary stocks through a stockbroker or online trading account. There are a range of ETFs available that track various indices including the Nasdaq-100—which follows the performance of the top 100 companies listed on the Nasdaq including Meta, Apple, Amazon, Netflix and Google.
Invesco QQQ Trust (NASDAQ:QQQ) is an ETF that tracks the Nasdaq-100 index and is available on the Nasdaq. Therefore, with a single Nasdaq trade, investors can add 100 leading global tech companies to their investment portfolio.
Which FAANG stocks should you buy?
Google or Meta? Amazon or Apple? Here's how to choose which stocks to buy:
Take time to understand the financial context surrounding the companies in which you're investing. This includes interest rates, exchange rates, government policy and investor sentiment.
Decide if you want to invest for capital growth (long-term investment) or regular income in the form of dividends (short-term investment). As a rule of thumb, large companies like those on the Nasdaq tend to pay high dividends, whereas smaller companies tend to reinvest profits rather than pay dividends.
Familiarize yourself with the company you are investing in by reading annual reports and company alerts. Compare companies in the same industry.
Always invest in what you know. If you're passionate about the vision of a company or industry, you'll be better prepared to distinguish between good and bad investments.
Compare online stock trading platforms
Asset types
Stock trade fee
Minimum deposit
Signup bonus
Stocks
ETFs
Cryptocurrency

$0
$0
$10 - $100 when you open an account and place a first crypto trade of $50 - $5,000+
Go to site
Stocks
ETFs
Cryptocurrency

$0
$10
8%-12% of your deposit when you sign up and deposit at least $50. T&Cs apply.
Go to site
Stocks
Options
ETFs
Cryptocurrency

$0
$0
$200 in US stocks when you open and fund an account with min. $2,000 for 3+ mos.
Go to site
Stocks
ETFs
Cryptocurrency

$0
$0
Receive a free stock slice worth between $3–$300 when you sign up for an account and deposit at least $20.
Go to site
Stocks
Bonds
Options
Mutual funds
ETFs

$0
$0
$125 - $625 when you open and fund an account with $25,000 - $250,000+
Go to site
Stocks
Options
ETFs
Cryptocurrency

$0
$0
Get a free stock when you successfully sign up and link your bank account.
Go to site
Disclaimer: The value of any investment can go up or down depending on news, trends and market conditions. We are not investment advisers, so do your own due diligence to understand the risks before you invest.
More on investing
Find out how to buy OTC stocks and compare brokers who offer access to OTC Markets.
Read more…
Looking for a discount broker like Webull that offers something different? Here are some of the top alternatives to consider.
Read more…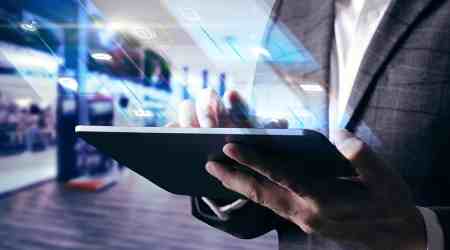 Here are the best renewable energy stocks that should be on your radar to help you grow your green portfolio
Read more…