Energi Token (ETK) cryptocurrency as a reward for saving the world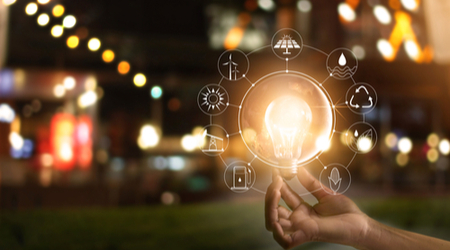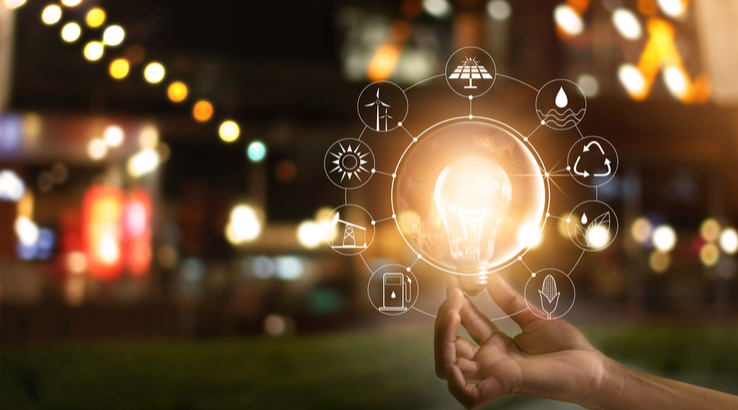 A cryptocurrency to help businesses and individuals profitably walk, rather than just talk, a green game.
It's one thing to talk a green game, but another entirely to actually live it. The problem is that it's a lot of effort, and saving the planet is a remarkably poor motivator.
It's the same problem that crimps public health initiatives. Consider, for example, the findings that health warnings in anti-smoking campaigns are of dubious effectiveness, while subtle suggestions that smokers should be ostracised, are harming others, or are chumps for giving the tobacco industry money tend to be much more effective.
Or consider the study that almost all drivers (99%) are well aware that using a phone while driving is dangerous, but after weighing the pros and cons would rather take their chances with a firey multi-vehicle collision than not respond to a text.
With everything we know about human psychology, it should be no surprise that the remote consequences of climate change aren't enough incentive to actually change behaviour.
But what if the planet could sweeten the deal a bit? The carrot is a much better motivator than the distant threat of a stick.
---
---
FREE MONEY!
Free money is a solid incentive. Although technically it's no longer free as soon as you do anything to earn it.
Either way, the Energi Token cryptocurrency project isn't aiming to drastically change behaviour, so much as reward people for doing what they might be doing anyway, and serve as a more direct and present reminder of the benefits of saving energy.
This kind of rewards mechanic is especially relevant to the energy industry. Firstly, customers are typically charged based on usage so providers themselves have little incentive to encourage energy savings among customers.
Secondly, actually paying attention to how much energy you consumer per day – in dollars, joules or any other measurement of one's choosing – is frankly weird. The closest people generally come is checking the energy bill after the fact and either saying "whoo that's high" or nothing at all. The actual behaviors that consume energy and awareness of how much they consume are completely divorced from one's perception of the cost of energy.
Your energy bill doesn't show the cost of those three days per month you left the lights on overnight, or when you left the air conditioner running all day while at work.
It doesn't touch on the other day-to-day consumptions either. For example, how much energy is used by ordering the beef instead of the fish at a restaurant, or using a hair dryer instead of going au natural. There's a huge divorce between wanting to save energy and actually saving energy, and one of the main problems might be that no one really has much control or oversight over their own day to day energy use.
The goal isn't to make everyone switch from steak to salad, or sell their car for a bicycle. Instead, it's just about giving people the information to make an informed decision, and to share the "profits" from the energy that's not being consumed.
In brief: How Energi Token works
Energi Token wants to be that profit sharing mechanism. It's a cryptocurrency built by an existing tech company called Energi Mine, which according to its whitepaper currently manages about US$140 million worth of energy on behalf of its clients. The company's function is essentially to manage its clients' energy, looking for ways to improve efficiency and reduced consumption on their behalf, and find more cost-effective times to buy and sell it.
Its core focus is AI systems to identify ways of improving efficiency and better play the energy markets, but cryptocurrency and blockchain technology is understandably a very promising addition to its business.
There's naturally the relatively well-trodden potential for distributed energy trading from home solar networks and similar, but there's also a lot of untapped potential in the form of a mechanism for directly and automatically rewarding people for conserving energy.
This element might be an exceptionally good match for Energi Mine, which could start using the system for its own clients. For example, to directly reward its clients' employees for their energy savings at work.
The Energi Token (EKT) itself is currently a minnow coin worth a fraction of a cent, but it is tradeable and does carry a cash value, which might be all it needs. Beyond that, Energi Mine naturally aims to put a decent amount of acceptance behind the token, aiming to let it be redeemable for energy itself, or other goods from partners.
It's blazing a few trails towards this end.
Shared goals
There's a lot of room for shared incentives in different industries. Hotels might be one of the easier ones where guests don't directly foot the bill for energy use, and hotels themselves are able to put a direct cost on their guests' energy use.
That might be why Energi Mine recently partnered with Hotel Cappuccino, a trendy South Korean hotel with similar initiatives already in place. For example, it rewards guests with "Angel Coupons" if they don't use the amenities provided. These coupons can then either be donated, or redeemed for a free drink at the hotel cafe.
Energi Mine might let it do something similar for energy.
"We are aligned with Energi Mine's values and overarching vision to induce people's active participation in energy saving through a new technology, which is of global interest. We are delighted to enter into the partnership with Energi Mine and be part of the construction of a new energy eco-system." said the hotel's general manager Chae Hye-jeong. "Energi Mine manages substantial amount of energy, disrupting the energy markets through utilising blockchain technology, not just having ideas. We will work together and bring to life various ideas for creating good shared values in society with EnergiMine from the long-term perspective."
"We want individuals to be mindful of their environmental impact on the choices they make, ultimately making over consumption a social taboo. We look forward to future collaboration and discussing with Hotel Cappuccino how we can encourage behavioural changes on a more individual level utilising the EnergiToken application later this year," said Energi Mine CEO Omar Rahim.
It's also partnered with ON5, a European company more directly involved in the same industry as Energi Mine – incentivising reduced energy consumption to help clients save money.
"Our goal is to encourage energy saving behaviour through a series of programmes," said ON5 Group founder Myriam Maestroni. "Over the course of our experience, we've found that generating behaviour change is a long and challenging process and so rewards are required to make the changes stick. EnergiToken for us represents the last piece of the puzzle, helping us provide tangible financial rewards for energy saving behaviour."
"The partnership is a natural fit for us as both teams come together with the same passion for generating behavioural change," Rahim said. "By pairing something as impactful as tangible financially rewarding good behaviour with ON5's wealth of experience in changing people's approaches to saving energy, we have the power to shift social norms firmly toward making energy saving behaviour an unconscious reflex."
---
Disclosure: At the time of writing the author holds ETH, IOTA, ICX, VET, XLM, BTC, ADA
Disclaimer: This information should not be interpreted as an endorsement of cryptocurrency or any specific provider, service or offering. It is not a recommendation to trade. Cryptocurrencies are speculative, complex and involve significant risks – they are highly volatile and sensitive to secondary activity. Performance is unpredictable and past performance is no guarantee of future performance. Consider your own circumstances, and obtain your own advice, before relying on this information. You should also verify the nature of any product or service (including its legal status and relevant regulatory requirements) and consult the relevant Regulators' websites before making any decision. Finder, or the author, may have holdings in the cryptocurrencies discussed.
Latest cryptocurrency news
Picture: Shutterstock