Elon Musk tweet hints at SpaceX IPO: What to know if you hope to buy in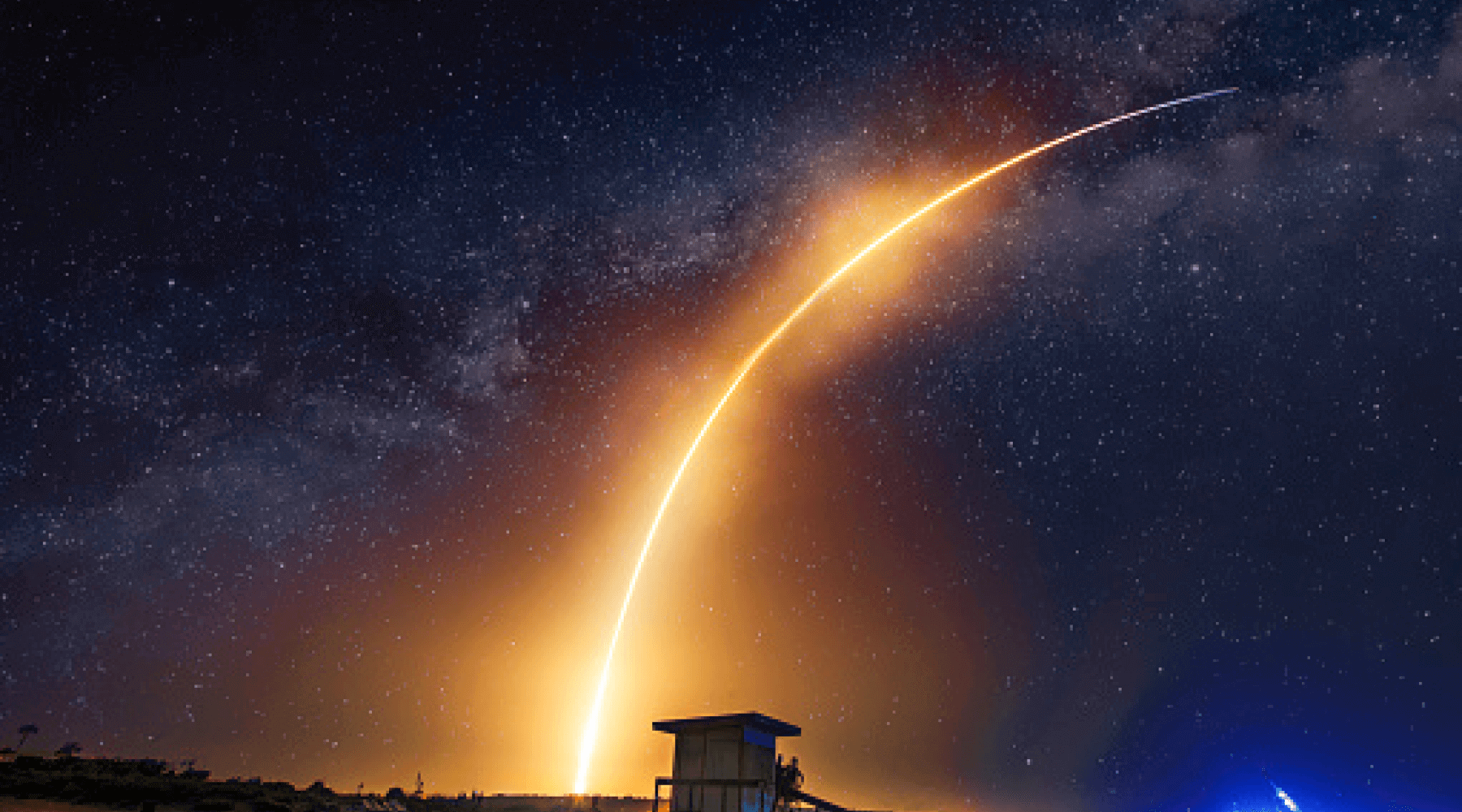 A cryptic tweet from the Tesla and SpaceX founder has reignited speculation about an initial public offering. Here's what it might look like.
A Twitter user sent out a tweet this fall of an email Elon Musk sent to his employees in 2013 explaining why he'd keep SpaceX private. What stirred the markets most, though, is Elon Musk's reply this week.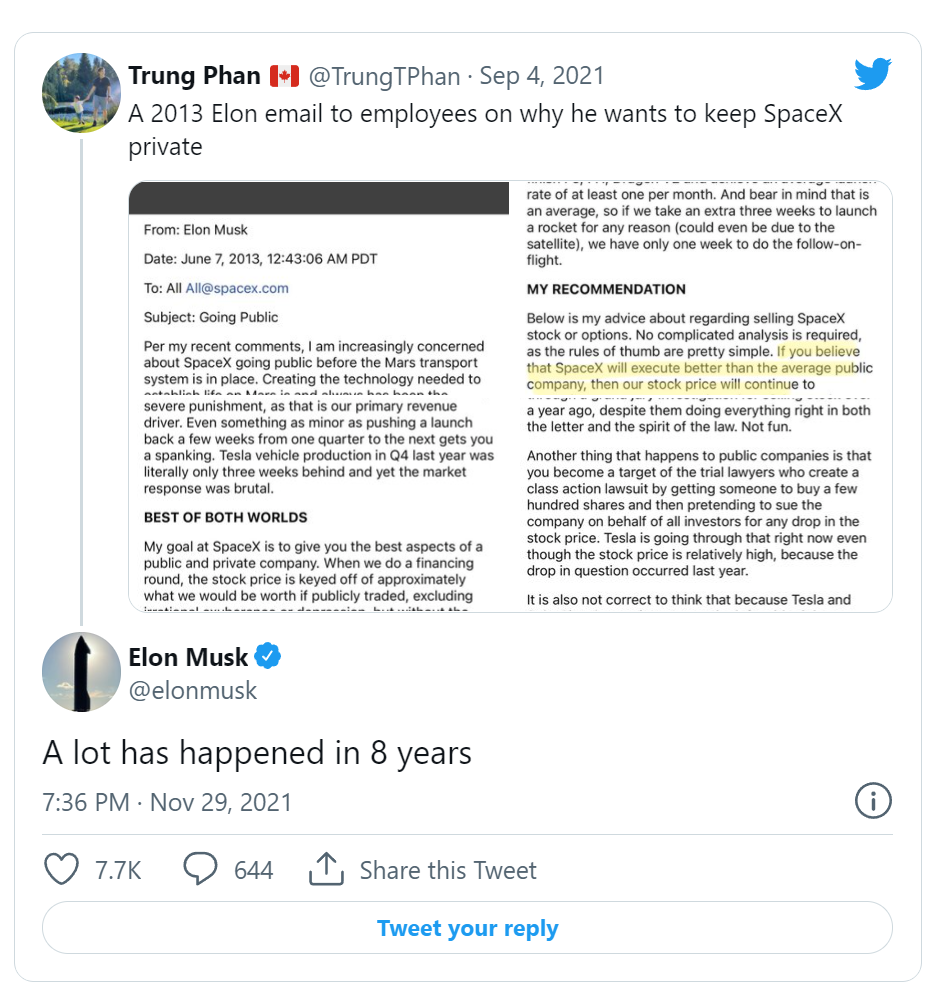 It caused speculations about a possible shift in the company's strategy and hope that SpaceX could finally go public.
The tweet isn't the only hint
The idea of an initial public offering for SpaceX, or parts of it, has been kicking around quite a while. And this tweet isn't Musk's only SpaceX comment this week.
In an email first obtained by Space Explored, Musk informed all SpaceX employees right after Thanksgiving that the company might be headed for bankruptcy due to a rocket engine problem.
"Unfortunately, the Raptor production crisis is much worse than it had seemed a few weeks ago," Musk wrote. "As we have dug into the issues following the exiting of prior senior management, they have unfortunately turned out to be far more severe than was reported. There is no way to sugarcoat this," Musk added later.
The Raptor engines are used by Starship, the newest SpaceX rocket designed to send people to Mars. But before that, SpaceX plans to use Starship's massive carrying capacity to deliver thousands of Starlink V2 satellites. Starlink is SpaceX's satellite-based broadband Internet network.
The next-generation V2s are larger and faster, and more importantly — make more financial sense than previous versions now in use. It's impossible to deliver the satellites to orbit with SpaceX's current Falcon 9 rockets.
However, V2s can easily become useless if SpaceX can't get them off the ground.
A SpaceX IPO could be one solution
If SpaceX gets close to bankruptcy, one solution would be to tap into the stock market and get additional funding. With Tesla's popularity, which is one of the two Elon Musk's major projects, chances are that millions of investors will hop in.
By one estimate as of October 2021, SpaceX is worth $100 billion as a private company. If SpaceX decides to go public, this could be one of the largest IPOs of the century.
Starlink going public is another solution
Another alternative would be to keep much of SpaceX private but have Starlink go public. Currently, Starlink is a division of SpaceX. The capital raised from a Starlink IPO could be enough to cover any SpaceX setbacks.
There's long been speculation about this, and Musk tweeted last summer he would not back an IPO until the company's finances were more settled.
So can I invest in SpaceX now?
No. Until SpaceX goes public you can't directly invest in the company. You'll need to watch for future plans to be announced.
However, Alphabet (GOOG) owns 7.5% of SpaceX, meaning you can invest in Alphabet and indirectly own a piece of SpaceX. And of course, there's Tesla (TSLA), a bet on the continued evolution of electric vehicles and Elon Musk.
Information on this page is for educational purposes only. Finder is not an advisor or brokerage service, and we don't recommend investors to trade specific stocks or other investments.
Finder is not a client of any featured partner. We may be paid a fee for referring prospective clients to a partner, though it is not a recommendation to invest in any one partner.