Elevate and Mastercard creating credit card with on-off switch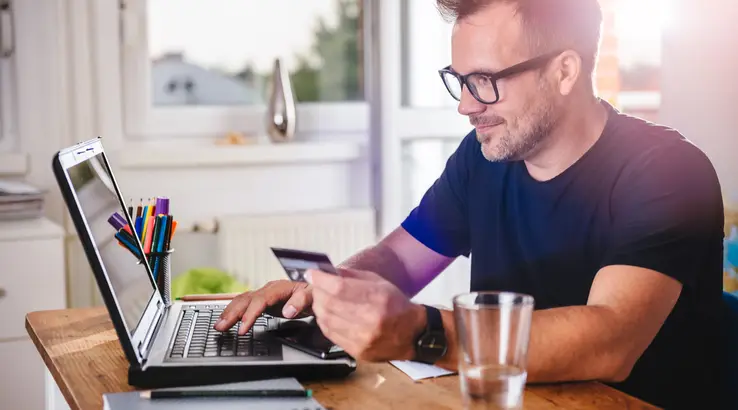 The innovative solution normally reserved for prime customers will now be accessible to those with limited credit profiles.
Elevate and Mastercard have partnered together to develop a credit card with an on-off switch. While the innovation is usually reserved for consumers with prime credit profiles, Elevate and Mastercard's product is geared for non-prime customers. Elevate calls them the "New Middle Class."
Better financial control for 160 million Americans
The on-off switch credit card is set to launch sometime this year and will broaden financial opportunities for nearly 160 million Americans.
Elevate and Mastercard hope the offering will give real buying power and more financial control to customers who tend to have lower credit scores. This will benefit a portion of the population that often works multiple jobs and receives inconsistent wages.
The on-off switch is just one function of the new credit card. Elevate's new product will also offer its customers credit score monitoring and a mobile app displaying the customer's purchases and any fraud alerts that may arise.
Elevate General Manager of Bank Products Jason Goldberg says the company hopes to bring a prime customer experience to millions in the non-prime market with features usually reserved for people with very high credit scores.
The company has originated $5.2 billion in credit to over 1.9 million non-prime customers to date, saving them more than $3 billion over payday loan solutions.
The merits of a credit card with an on-off switch
Fraudulent transactions are on the rise, particularly in the credit card industry. The Nilson Report for 2016 showed that the US incurred $8.45 billion in losses through credit card fraud that year.
The publication predicted that by the year 2020, those losses would swell to more than $12 billion nationwide. Most fraudulent transactions occur online, though ATMs and POS terminals have seen an uptick.
That analysis was made prior to the software tools now coming into play, which may help prevent fraud to some extent. On-off switch credit cards have the potential to curb those risks and offer consumers real-time control of their credit cards.
Sherri Haymond, executive vice president of digital partnerships for Mastercard, says the company hopes its partnership with Elevate will help its customers better manage their finances and make lives easier and safer for one-third of the US workforce.
Picture: Shutterstock