Finder makes money from featured partners, but editorial opinions are our own.

Advertiser disclosure
Compare costs and financing options for freezing eggs
Freezing your eggs can buy you time, but it'll cost you. Here's how to shoulder that price tag.
Freezing your eggs can help you hit pause on your biological clock while you move ahead in your career (or just enjoy a childless life a bit longer). But insurance rarely covers the entire cost. When you can't pay out of pocket, you might need to consider your financing options.
Can I use a loan to pay for freezing my eggs?
Yes, you can use a personal loan to pay for egg freezing. But look at your healthcare policy first. It's becoming increasingly common for insurance companies to partially cover egg freezing — especially when it comes to women about to undergo medical procedures that could cause infertility.
Online lenders with specialized healthcare loans
If you aren't covered by insurance, a personal loan from an online lender could be a viable option. Some lenders like Prosper and LendingClub offer financing specifically to cover health care expenses and can help connect you with a doctor in your area.
These loans tend to be less involved than other types of financing, since the lender works in partnership with your health care provider. However, you might have a limited selection of clinics.
Personal loan from your bank or credit union
You can also use a traditional personal loan from a bank or credit union to cover the cost. While the application process and paying your medical bills might be a bit more involved than with healthcare-specific loans, you can have more freedom when it comes to which clinic you choose.
You also have more options to compare and could potentially find a less expensive loan.
Personal line of credit
Since the cost of egg freezing can be difficult to predict, it's hard to know exactly how much your expenses will be. You may want to consider looking into personal lines of credit. These give you ongoing access to funds up to your approved credit limit, and you only have to pay interest on the funds you use.
Compare personal loans from top providers
How much does egg freezing cost?
The total cost of egg freezing depends on three factors: How many cycles you need, how long you store your eggs and how much it costs to defrost and fertilize your eggs when you're ready.
Egg retrieval. Between $10,000 to $15,000 per cycle, including medication and doctor's visits. So, women younger than 35 will likely need to pay for one or two cycles — with a price tag between $10,000 and $30,000 — while women older than 35 might want to plan for covering the cost of two or three — costing between $20,000 and $45,000.
Storage. Expect to pay between $500 and $1,000 per year to store your eggs. Since the cryopreservation technology labs used to freeze your eggs are relatively new, it's unclear how long eggs can last while frozen. Fertility centers generally recommend you use your eggs within 10 years of the procedure.
Getting pregnant. The total cost of the procedures associated with fertilizing and implanting your frozen egg can set you back between $9,500 to $18,000.

Sperm donations. If you use sperm donations to fertilize your eggs, you might pay anywhere between $600 to $1,000.
Price ranges compiled from various IVF providers.
What's an egg freezing cycle?
An egg freezing cycle is the process of stimulating your ovaries with hormones in preparation for egg retrieval. Each cycle typically runs from 10 to 14 days, according to the Mayo Clinic.
It begins as soon as you starts taking hormones and ends when your egg follicles are ready for retrieval. Typically you can retrieve up to 15 eggs per cycle.
Ask an expert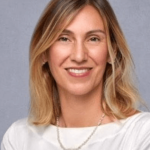 Claire Tomkins
CEO of Future Family
Why has egg freezing become more popular in recent years?
In 2016, America hit a tipping point: More women gave birth in their 30s than their 20s, which had never happened before.
This trend is positive in many ways because with delayed pregnancy women have more time to focus on their career, relationships and finances. But it presents fertility challenges. As a way to "slow down the clock," more women are turning to egg freezing. And the trajectory of this trend is set to accelerate.
Don't wait until the last minute to ask for an extended payment plan, however. Reach out to your lender as soon as you know you won't be able to pay.
How else can I pay for egg freezing?
Insurance and personal loans aren't your only options when it comes to freezing your eggs. You can also pay for egg freezing with:
Fertility grants. Some foundations like the Angels of Hope Foundation and even some state governments offer grants to cover part of the cost of infertility treatment, including egg freezing. Many require you to prove you're at risk of becoming infertile, however, so these might not be the best option for women who want to put off having children for personal rather than medical reasons.
Your employer. Work at a large company? You may be in luck. Heavyweight employers like Google, Apple and Facebook offer coverage to women who want to freeze their eggs to put off having children until later in life
Fertility center financing. Some fertility centers offer payment plans, their own types of financing and discounts for multiple cycles or on the first few years of storage.
Pharmaceutical discount programs. Some pharmaceutical companies offer discounts on fertility drugs for patients who can prove financial need or aren't covered by insurance. Discounts are usually around 50% of the cost but might be restricted to certain brands.
Crowdfunding. Raise money from your family, friends and social network by setting up an egg freezing campaign on a crowdfunding platform like Kickstarter or GoFundMe. You might have to pay a fee on the funds you raise but you won't have to pay any interest.
Credit cards. While slapping a five-figure bill on plastic might not be a great idea credit because they typically have higher APRs than personal loans, credit cards can help you cover smaller costs like storage fees.
How does egg freezing work?
Egg freezing, or oocyte cryopreservation, works a lot like in vitro fertilization (IVF) at first, as it involves harvesting eggs. Here's what you can expect at most clinics:
Consultation. Meet with your doctor to decide on treatment timing and discuss how egg freezing works. Some fertility centers require egg freezing candidates to attend an orientation session, which goes over the process in depth and teaches patients how to administer their medication.
Ovary stimulation. Take your fertility medication to induce an extreme form of ovulation that produces multiple eggs ready for fertilization. Doctors often recommend women younger than 35 freeze between 15 and 20 eggs. Women older than 35 are often advised to freeze between 20 and 30 eggs. Typically, women produce 10 eggs per cycle, though the number can vary.
Egg retrieval. A doctor extracts your eggs during a short procedure (usually less than half an hour), after which your clinic transfers them to a laboratory to be evaluated. The lab discards eggs that aren't mature enough for fertilization and keeps the rest for freezing.
Freezing. The lab freezes your eggs using cryopreservation technology, which is less damaging to cells than other freezing techniques. This usually happens the same day as egg retrieval.
Storage. Your eggs stay frozen in the lab until you're ready to use them. They can last as long as 10 to 15 years in storage, though the longer you wait, the less likely they are to be viable.
Is egg freezing financially worth it?
"But of course!" Some of you will say. After all, it gives you the freedom to pursue your career and live your youth to the fullest without sacrificing the chance to have a child, right? That's not always the case. It's important to check with your doctor or fertility specialist to get a medical opinion on your pregnancy odds and fertility options based on your personal situation.
You aren't paying for a guarantee, you're paying for an increase in the odds to get pregnant in the future. The likelihood of a pregnancy depends partly on when you freeze your eggs and when you use them. Generally, younger women have a better chance of getting pregnant, but freezing their eggs doesn't necessarily increase their chances of getting pregnant as much as older women.
This doesn't necessarily mean that you should freeze your eggs as late as possible. You're still more likely to get pregnant if you freeze your eggs and use them when you're on the young end of the scale. Younger eggs also tend to be more durable and can last longer than eggs from older women.
Here's how much it costs per percentage point for a 25-year-old, a 30-year-old and a 35-year-old getting a similar procedure and freezing their eggs for seven years.
| | | | |
| --- | --- | --- | --- |
| | | | |
| | | | |
| Cost of fertilizing eggs after freezing | | | |
| | | | |
| Chance of pregnancy after freezing | | | |
| Percentage point increase in pregnancy chances | | | |
| Cost per percentage point increase | | | |
According to the total cost of freezing and harvesting eggs by age, it looks like you get the most bang for your buck if you freeze eggs around 35 years old. But that doesn't mean your chances of getting pregnant are necessarily higher than a younger woman who freezes her eggs and stores them for the same amount of time.
Be sure to check with your doctor to get a medical opinion on your pregnancy odds and fertility options.
According to the total cost of freezing and harvesting eggs by age, it looks like you get the most bang for your buck if you freeze eggs around 35 years old. But that doesn't mean your chances of getting pregnant are necessarily higher than a younger woman who freezes her eggs and stores them for the same amount of time.
Be sure to check with your doctor to get a medical opinion on your pregnancy odds and fertility options.
Bottom line
Freezing eggs can set you back quite a bit and it's rare to get full coverage from your insurance provider. Personal loans can help you meet those costs and help pay for egg freezing to increase the likelihood of having a child later in life. Ready to shop around? Use our personal loans guide as a starting point.
Frequently asked questions
Is freezing eggs covered by my insurance?
It depends on your plan, but it's rare to find full coverage for egg freezing. Women at risk of becoming infertile because of a medical procedure generally have an easier time finding coverage.
Is it cheaper to freeze my eggs in Canada?
Freezing eggs can be slightly cheaper in Canada — particularly when it comes to storage costs. How much cheaper depends on factors like which clinic you use, how many cycles you need and how long you want to freeze your eggs. Depending on where you live, when you factor in the cost of traveling to Canada from the US, the savings might not be entirely worth it.
When should I freeze my eggs?
Doctors generally recommend that women freeze their eggs while they're in their 20s and 30s. But when you should freeze really depends on your age, how long you think you'd like to wait to have a child and your fertility. Be sure to have a conversation with your doctor to explore your options.
Can I get a loan for in vitro fertilization?
Yes. You can look into medical loans for IVF if you're interested in financing that treatment.
Image source: Shutterstock